The correct name of this place, more known as Spanish Steps, is Scalinata di Trinità dei Monti. It starts from Spanish Square and goes up to the top of Pincho hill, and here's beautiful cathedral Trinità dei Monti on this hill.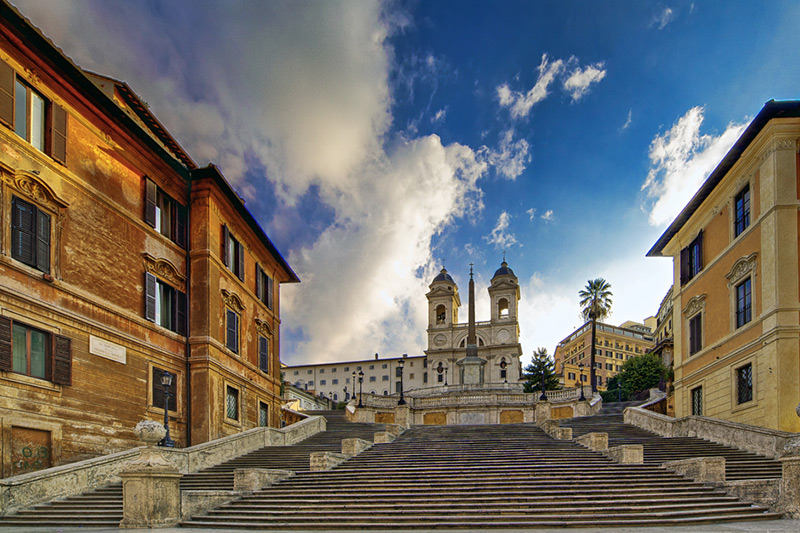 Photo: Spanish Steps, © Paolo Margari
It's one of the most popular places in Rome, every evening you will see hundreds of people, italians and travellers, spending their time here.
You can take it by train (Spagna station, line A) or by horses (you will find this service in the center of Rome).
Close to the Spanish Steps popular brands placed their boutiques and sometimes they make great fashion shows on the steps.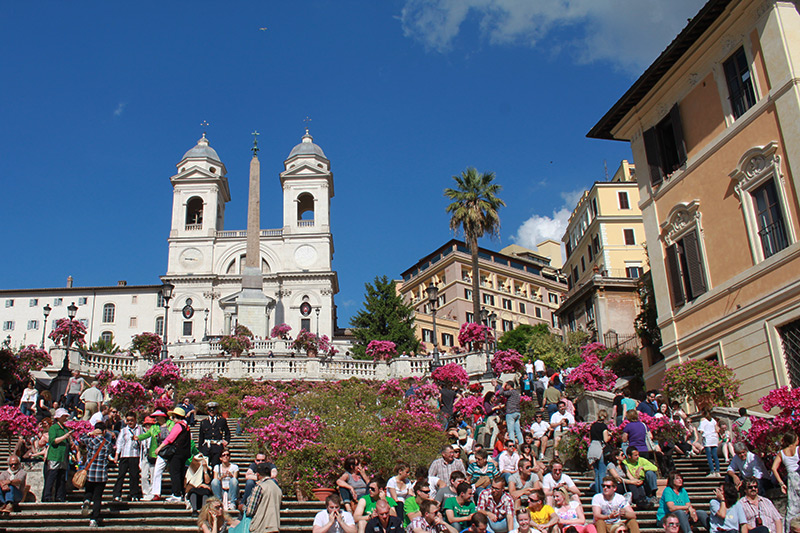 Photo: Spanish Steps in spring, © Stefano Costantini
From the top of the stairs you will see the magnificent view of the city. And every spring steps are decorated with flowers, we advise you to see it.
Region:
Rome, Italy
Location:
Piazza di Spagna