Sit on the Spanish Steps
#21 of 66 things to do in Rome
In the evening, after walking through the city, count all the footsteps of the most famous European stairs, rise on it's top and enjoy the view of the night Rome, illuminated with hundreds of lights.
You can arrange a small picnic, bring
Italian Ice
or
bruschetta
.
Where to do?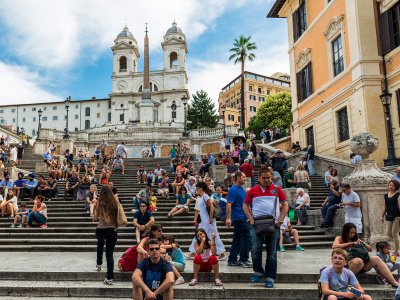 Spanish Steps
138 different-sized footsteps leads from Barcaccio fontain to observation deck and old french cathedral. The beautiful place, one of the symbols of Italy.
31
Rome
Location: Piazza di Spagna