Our tour will start from Piazza di Spagna, at the bottom of the spectacular Spanish Steps right in front of the Barcaccia Fountain. Walking through Piazza Mignanell, we will reach the Trevi Fountain.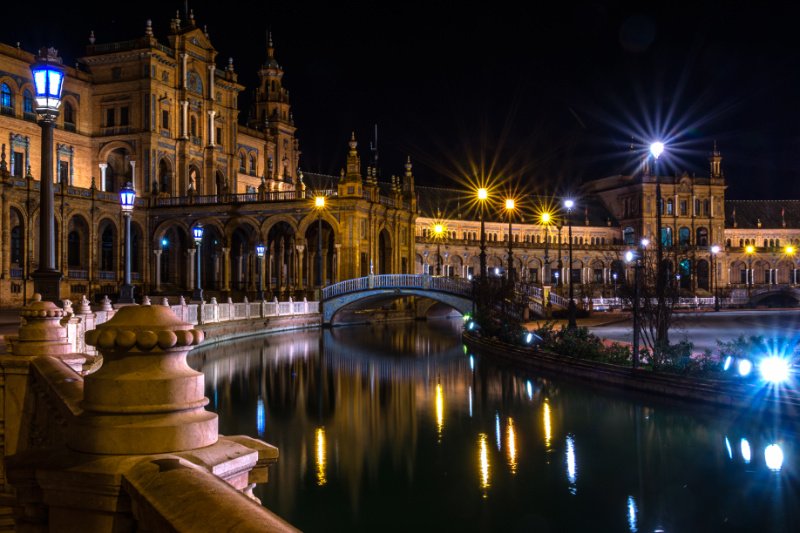 Photo: Piazza di Spagna, © Carlo Segalini
The Fountain, already famous all over the world as a masterpiece of late Baroque era, has become a "must see" thanks to Federico Fellini's movie "La dolce vita". The legend says that whoever tosses a coin in the water will come back to the Eternal City.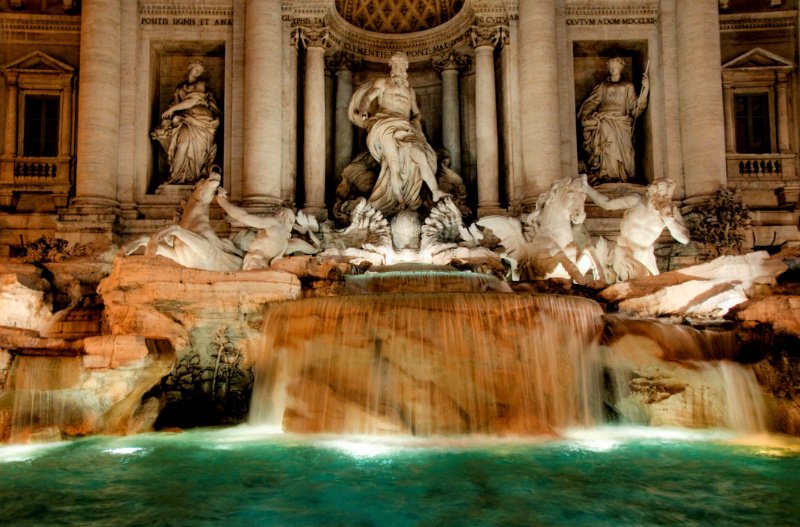 Photo: Trevi Fountain, © CrowdStar's Flickr Account
After a short walk we will arrive at Piazza Colonna. From here you will admire Palazzo Chigi (House of Italian Government) and Montecitorio (House of the Italian Chamber).
Photo: The Palazzo Chigi, © Michaël DUCLOUX
In few minutes you'll reach Piazza della Rotonda where Pantheon is located. The cupola of the cathedral has a hole in the middle and it is the only light source inside the Pantheon.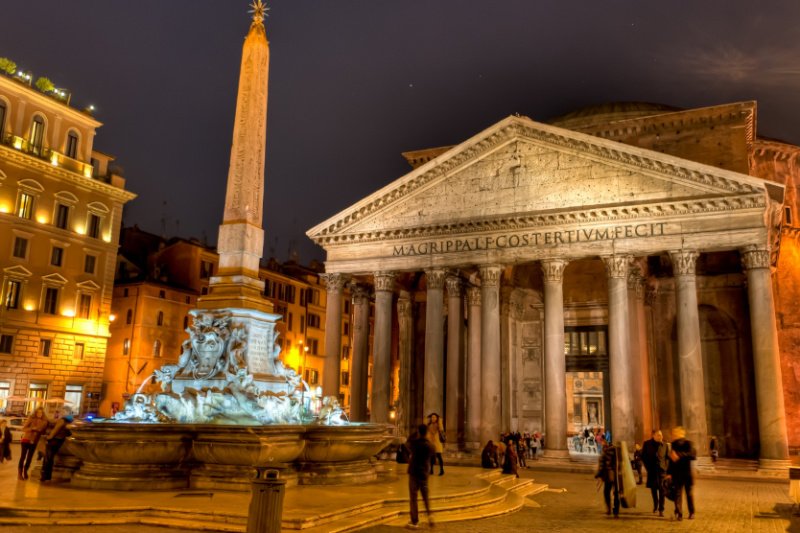 Photo: Piazza della Rotonda, © Rick Collier
Wandering through the alleys in the centre of Rome and walking in front of Palazzo Madama (house of the Senate), we will see the Church of St. Louis of the French, where we will find three Caravaggio's paintings.
The tour will bring you to Piazza Navona. In the ancient times it was the Stadium of Domitian where the athletics competition were held.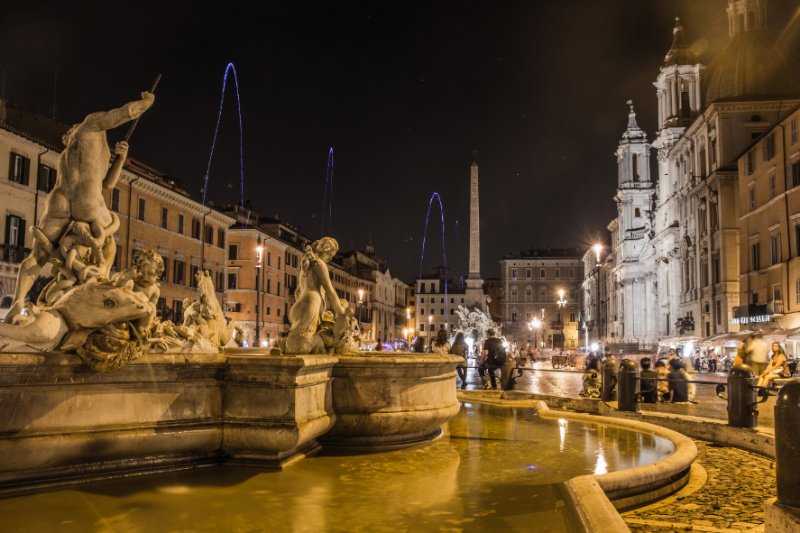 Photo: Piazza Navona, © Mike Elias Follow
At the centre there is the magnificent fountain of the 4 rivers (the Danube, the Gange, the Nile and the Rio de la Plata) created by Bernini. In front of the fountain there is the suggestive Saint Agnes church designed by Francesco Borromini, Bernini's rival.
After a good, typical italian coffee break, we will proceed to Piazza Campo de' Fiori, with it's famous statue of Giordano Bruno. He used to be a philosopher sentenced to death in the inquisition era and burned alive in 1600.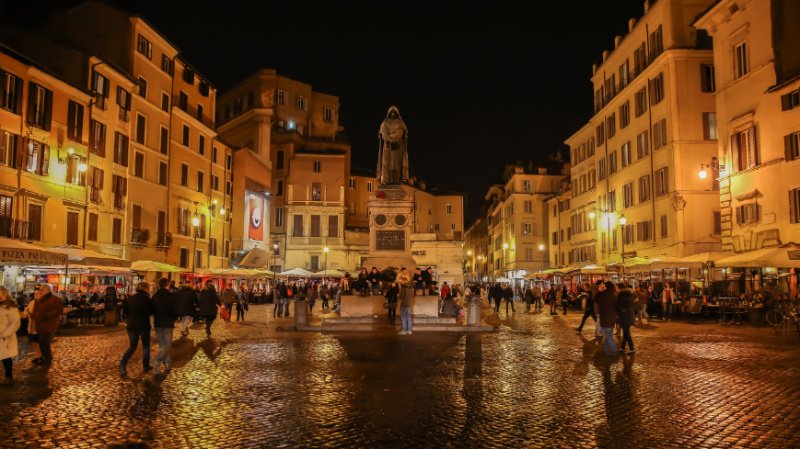 Photo: Campo de' Fiori, © JoCaDa
Moreover, we will walk through the short via dei Baullari (a street full of small, famous boutiques and restaurants) and reach Piazza Farnese, where you will admire Palazzo Farnese.
The building was designed in 500 by designers Michelangelo Buonarroti, Antonio da Sangallo, Jacopo Barozzi da Vignola and Alessandro Farnese (which became Pope Paul III in 1534). Nowadays, the building hosts the french Embassy.
The tour is for 4 persons minimum.
Meeting point on the map
In front of Babington Tea Shop
Languages:

English

Russian
Duration: 3 hours
Included: guided tour, guest assistance
Not included: transfer from/to hotel
Tour schedule: on demand
Book in one click

6 travellers liked this tour

Limited number of tickets. Don't miss it!
Book now