Safe
partner
Organizer
Best Tour in Italy | Official website
Best Tour in Italy is an Italian company which offers themed itineraries in the most attractive tourist destinations in Italy as well as transfers from and to ports and airports. Particular attention is paid to the pursuit of customer satisfaction.
Adult price:
€50
.
E.U. students price:
(18-25 years):
€46
.
Child price:
(under 18 years):
€41
.
Infants (0-5 years): free.
Book online
The Vatican is known all over the world as the central governing body of the Catholic Church, our tour of the Vatican focuses on the Sistine Chapel and St. Peter's Basilica.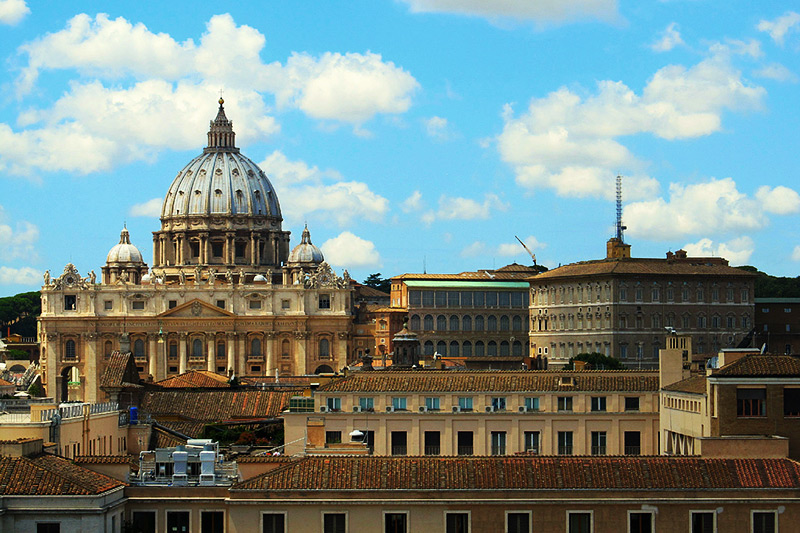 After a brief historical introduction about the Vatican Museums, we will enter the Candelabra Gallery, which houses roman sculptures and frescoed ceilings.
Then you will continue in the Gallery of the Tapestries, where you will stare at the beautiful tapestries of the 6th century by the Flemish artists.
Next will be the extraordinary Gallery of Maps, a series of painted topographical maps of Italy each depicting a region as well as a perspective view of its most prominent city at the time.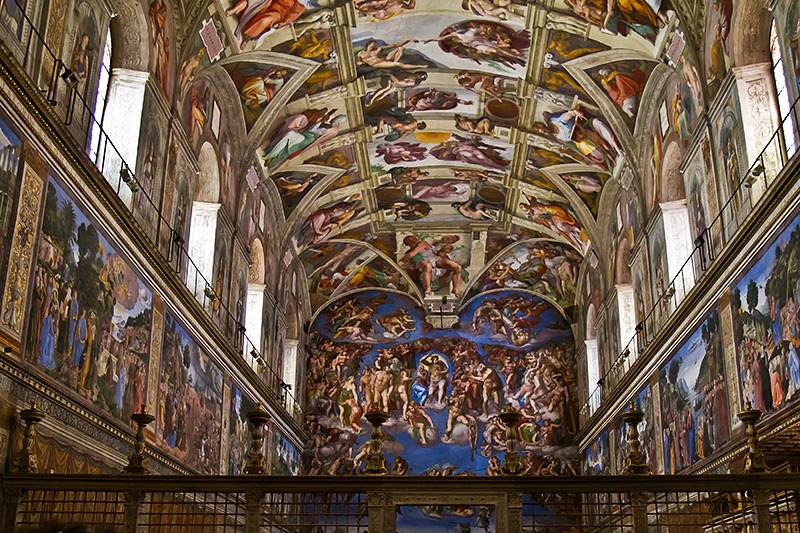 In the Sistine Chapel you will see the "Creation" and the "Last Judgment", believed to be Michelangelo's masterpieces in painting. Although Michelangelo's majestic work of art draws the attention, the Chapel is also decorated with frescoes by other great artists such as Botticelli, Perugino, Ghirlandaio and Luca Signorelli, painted on the side walls.
From the Sistine Chapel there is a beautiful staircase designed by Bernini leading inside the Basilica of St. Peter. Here we will show you other works by Michelangelo, such as the famous Pietà and the magnificent dome. In the massive Basilica are also located other works by Bernini, such as the Baldachin, mosaic sets and monuments erected in honor of the Popes.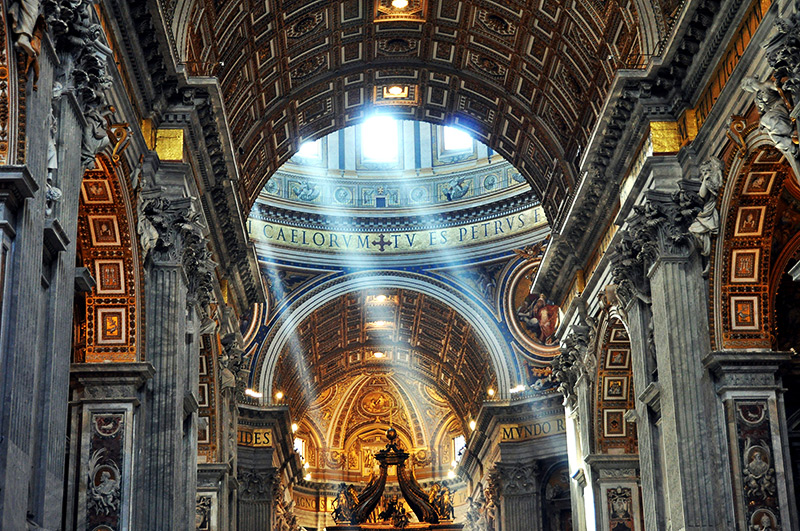 All of those represent the history of the papacy and the development of the Roman Church. In St. Peter's Basilica it is possible to visit the grave of the popes as well as to climb up to the top of the dome, from where you will surely enjoy a beautiful sight of Rome.
Visiting spots:
• Vatican Museums
• Sistine Chapel
• Raphael's Rooms
• Gallery of Maps
• Gallery of the Tapestries
• St. Peter's Basilica
IMPORTANT:
on Wednesdays, for the Papal Audience,visit is excluded inside the Basilica of St. Peter.
Duration: 3 hours.
Included: expert tour guide, tickets for the Vatican Museums and reservation fees, skip the line access direct entrance to St. Peter's Basilica, headsets.
Not included: transfer from/to hotel.
Tour schedule: departure time 10:30 am, 12:30 pm. The tour does not take place on Sundays.