Safe
partner
Organizer
Eternal City Tours | Official website
The only Catholic Tour Company in Rome providing authentic accurate tours.
Standard Price:
On our Standard small group tour with other people, our all inclusive Adult Price is
€85
.
VIP Price:
On our VIP tour, based on a group size of 10, our all inclusive Adult Price is
€34
.
Book online
Peter and Paul are two of the most influential followers of the Lord and Savior Jesus Christ. They both would suffer their death in what was then the Capital of the World, Rome. On our 3 hour tour we will visit some of the places where they planted the seeds of evangelization.
The tour begins by taking a short train out to the Basilica of Saint Paul Outside the Walls - one of the most beautiful and least visited Basilicas in Rome. Only 15 minutes from the center of Rome it is built over the burial site and body of Saint Paul following his execution in the reign of the roman emperor Nero.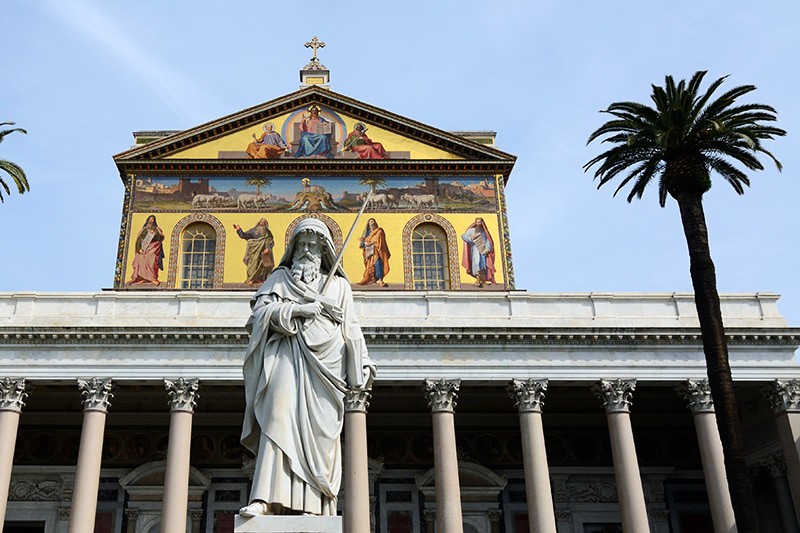 We then return to the center to visit the church of Saint Peter in Chains containing chains that once bound St Peter, brought to Rome by the Christian Empress Eudoxia. Beyond seeing the Chains which once bound Peter in prison in Jerusalem before his miraculous liberation the church also bears the masterful statue of Moses by Michelangelo.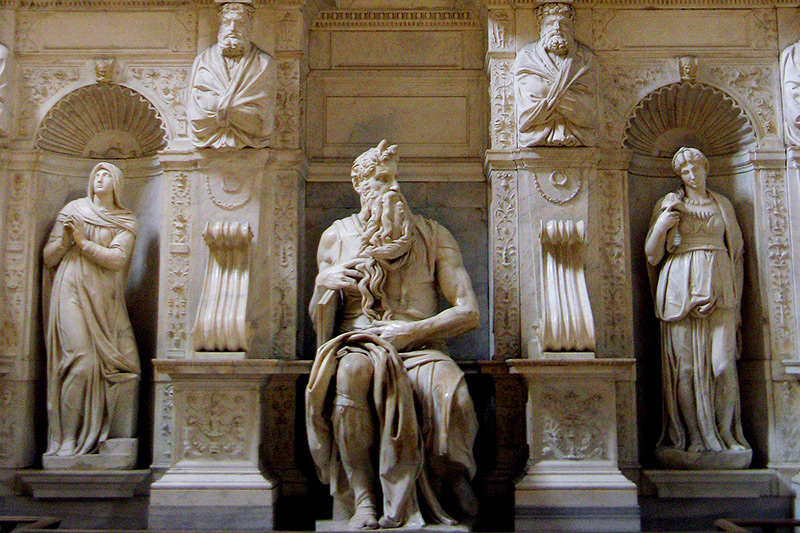 Then hold your breath as we descend beneath a church into the ancient roman Mamertine prison which held most notaries enemies of the roman state, Peter and Paul. Experience the moments before the certain death of two men who went from denying and persecuting Christ to dying for Him.
NB: unfortunately the prison is currently under restoration and closed until further notice.
Finally we finish at the church built over the site where Paul was put under house arrest. Learn why Paul was brought Rome to sit trial before Caesar and why the Apostle of the Gentiles held the privilege of being a Roman Citizen.
Highlights of this tour include:
• San Paulo Fuori il Muro
• San Pietro in Vincoli
• Mamertime Prison (currently under restoration)
• Santa Maria Aracoeli
• San Paulo alla Regola
Meeting point on the map
above Colosseo Metro Station at balcony overlooking the Coliseum.
Duration: 3 hours.
Tour schedule: 3:00 pm.