Safe
partner
Organizer
Eternal City Tours | Official website
The only Catholic Tour Company in Rome providing authentic accurate tours.
Standard Price:
On our Standard small group tour with other people, our all inclusive Adult Price is
€95
.
VIP Price:
On our VIP tour, based on a group size of 10, our all inclusive Adult Price is
€60
.
Book online
The muse of countless poets, writers and artists for generations, Villa Borghese is not only the home of artistic masterpieces of Bernini, Raphael, Titian and Rubens, but also offers superb subject matter that has inspired the great artists.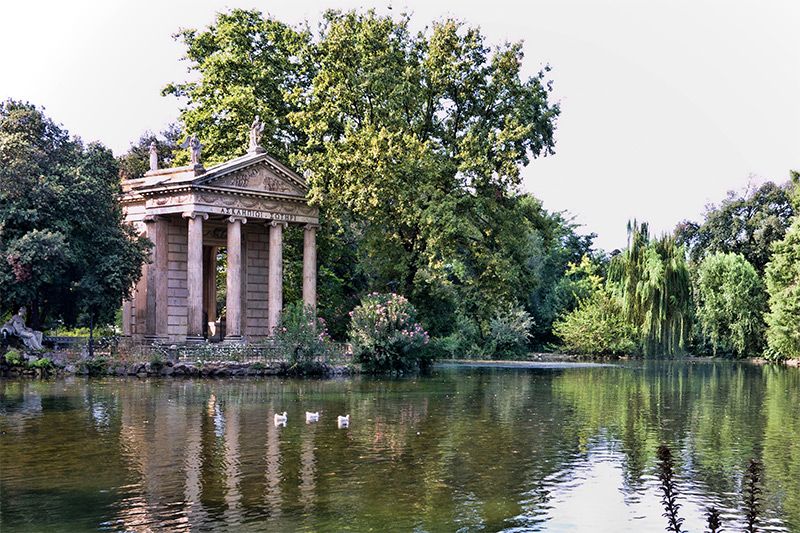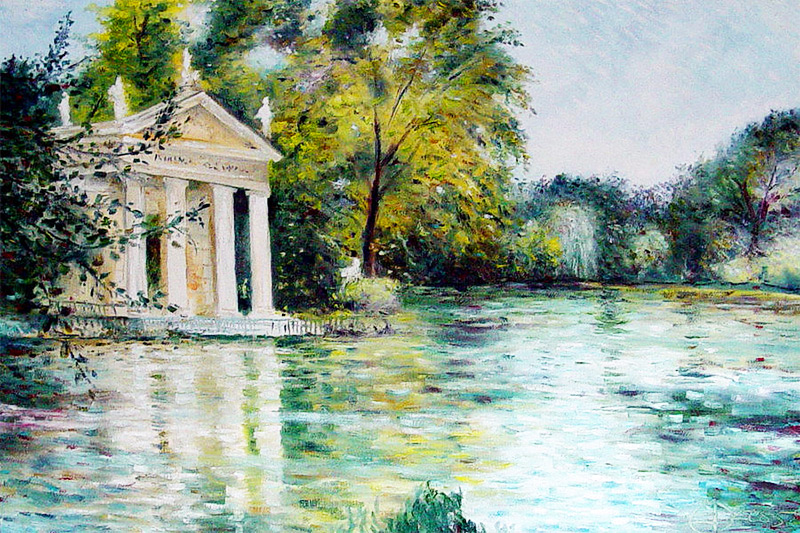 In the lush gardens of Villa Borghese close to the world famous Borghese Gallery, budding artists are surrounded by classical statuary, romantic fountains and verdant trees overlooking the rest of Rome below. It is in this setting that customers will set out their paints (oils or acrylics), brushes, 30 cm by 40 cm canvas (supplied by Eternal City Tours), and meet their expert instructor for the next 2 and a half hours.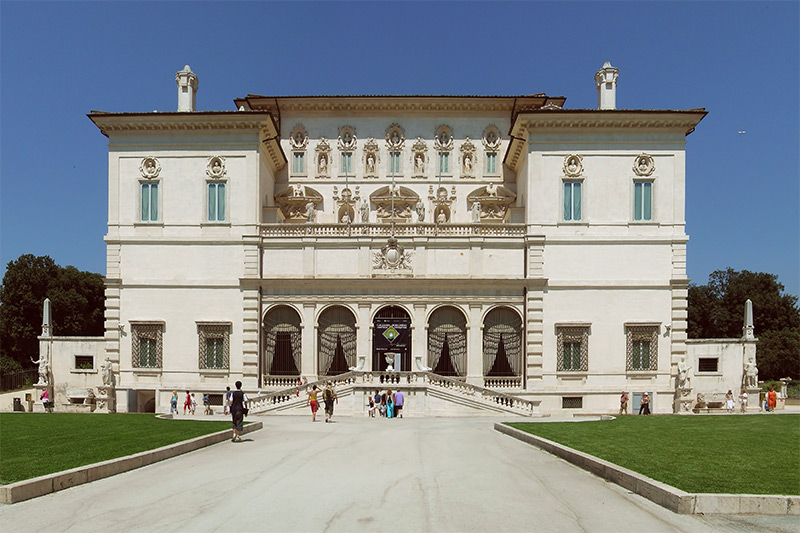 Your expert instructor is the internationally renowned & exhibited painter - Marija Radevic. Maria has exhibited works in Milan, Paris, London, Belgrade and now Rome. Graduating with a Fine Arts degree in 1997 from Cetinje-Montenegro, Maria then continued to study painting from 2004 in Trebinje, Herzegovina. She then followed her studies into the fields of Iconography and Fresco, two mediums which she studied in Thessaloniki, Greece. Her exhibitions in painting on silk at l'Eglise Orthodoxe Serb Saint Sava in Paris-France have led to the creation of her own distinct fashion line which she formed in 2010 called 'Paulina Design'. With over 20 years experience, her knowledge reaches across a wide spectrum of graphic art disciplines and utilizes older traditions as well as contemporary. See some examples of her art here.
Suitable for all levels from total beginner to advanced artists, Maria will help improve your brush work, introduce you to new techniques and hone & develop existing skills. The great combination of fantastic expert instruction and inspiring surroundings prove to be a winning combination to coax out your creativity and spirit. Painting in either oils or acrylic depending on ability, all paints, canvas and brushes will be supplied as part of your booking and we even provide a carrying case for you to take your painting away with you. This is a fantastic opportunity for all those who appreciate beauty and art.
Highlights of this tour include:
• Suitable for all levels from beginners to advanced
• Explore new techniques
• Improve existing skills
• Paints, brushes, canvas and carrying case supplied
• Internationally renowned artist teaching you
• Fantastic surroundings - the muse of great poets & artists before you
• Take your painting away with you in a complimentary carrying case
Meeting point on the map
Borghese Gallery Entrance, Villa Borghese.
Duration: 2.5 hours.
Included: paints, brushes, canvas and carrying case, renowned artist teaching you.
Tour schedule: 5:00 pm.