Safe
partner
Organizer
Eternal City Tours | Official website
The only Catholic Tour Company in Rome providing authentic accurate tours.
Standard Price:
On our Standard small group tour with other people, our all inclusive Adult Price is
€73
.
VIP Price:
On our VIP tour, based on a group size of 10, our all inclusive Adult Price is
€65
.
Book online
Visit the world's largest underground burial channels which are a testament to the world's largest ancient Christian community. Have our guides unlock the mystery of ancient Pagan and Christian symbolism and religious ceremonies as you venture to explore underground Rome with its Roman catacombs, crypts and archaeological sites.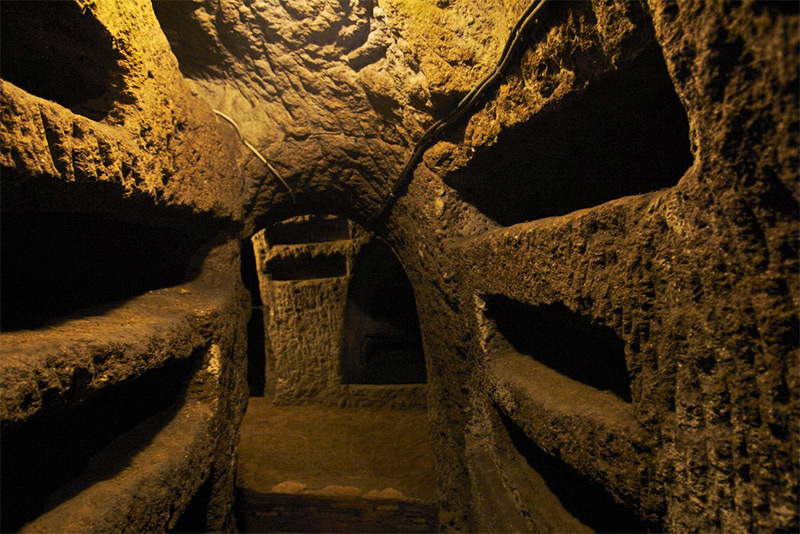 We begin our journey by descending into the excavations of the Basilica of San Clemente / St. Clement. This titular 12th century basilica is built over an earlier 4th century basilica which in turn is built on the site of the 1st century Christian house church of none other than the Jewish Christian convert and 4th bishop of Rome, Pope Saint Clement.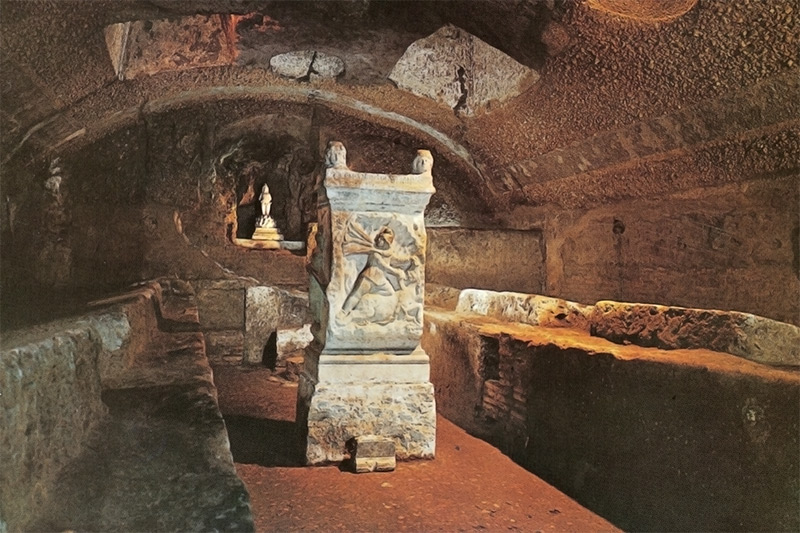 Then retire into the comfort of an air conditioned minivan as we make our way down the most famous of ancient roads the Appian Way to the underground catacombs of Domatilla. We explore the twisting tunnels of underground Rome visiting the countless crypts of the first Christians living in Rome.
After our journey among the dead we get back into the van to go to the church of Santa Maria della Concezione to see the famous Capuchin crypt which displays the bones of friars used as elaborate decoration as a reminder that "thou art from dust and unto dust thou shall return".
This is an absolutely fascinating experience and not to be missed. We book out quickly so push "Book online" button to make an instant reservation straight away before you lose your place.
Highlights of this tour include:
• Basilica of St. Clement / San Clemente
• Archaeological Site of St. Clement
• Appian Way
• Catacombs of St. Domatilla
• Church of Santa Maria della Concezione
• Capuchin Bone Crypt
Meeting point on the map
above Colosseo Metro Station at balcony overlooking Coliseum.
Duration: 3 hours.
Tour schedule: 3:00 pm.