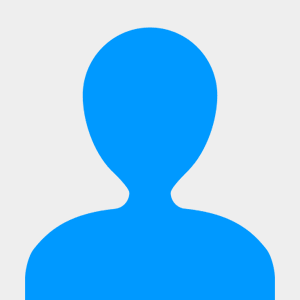 Safe
partner
Organizer
VIPinITALY | Official website
We created VipinItaly to ensure that you will blend with Rome's atmospheres through a wide range of tours with our professional guides, for a unique and unforgettable trip.
The museum's collection was formed by Cardinal Scipione Borghese (1579–1633), the most known and ruthless art collector in his time.
The museum is divided on two parts: the ground-floor gallery, with its superb sculptures, intricate Roman floor mosaics and over-the-top frescoes, and the upstairs picture gallery.
The tour starts in the entrance hall which is decorated with 4th-century floor mosaics of fighting gladiators and a 2-century Fighting Satyr. As you enter in Salone I you can admire the Antonio Canova's daring depiction of Napoleon's sister Paolina Bonaparte Borghese.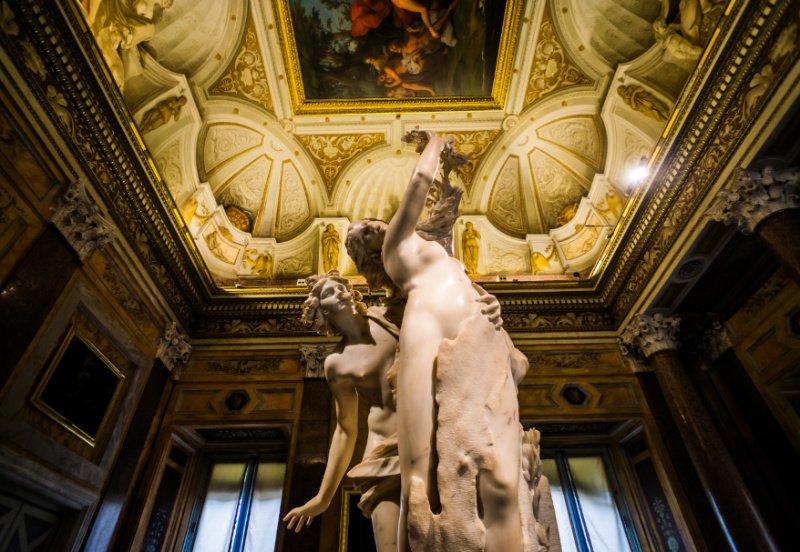 Photo: Bernini sculpture, © Jim Luptak
But it's Gian Lorenzo Bernini's spectacular sculptures that really worth of attention. Just look at Daphne's hands morphing into leaves in the swirling Apollo e Daphne, or Pluto's hand pressing into the seemingly soft flesh of Proserpina's thigh in the Rape of Proserpina.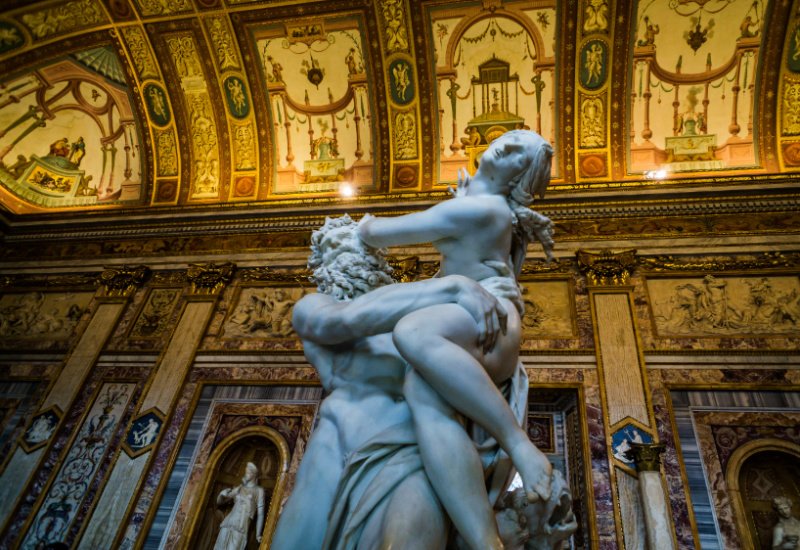 Photo: Rape of Proserpina, © Jim Luptak
Caravaggio dominates Sala VIII. Upstairs the Picture Gallery offers a wonderful snapshot of Renaissance art.
Meeting point on the map
In front of Borghese Gallery
Languages:

English
Duration: 2
Included: skip-the-line entrance to the Borghese Gallery, guided tour, guest assistance, transfer from/to hotel
Tour schedule: on demand