Safe
partner
Organizer
Real Rome Tours | Official website
The team of professionals that will provide you with some of the most interesting tours in Rome!
Adult price:
€75
.
Children price:
€59
. Children are aged up to and including the age of 17 (photo ID may be requested by Vatican staff).
Book online
On this half-day tour of the Vatican, your small group of no more than 13 people will skip the long lines to visit the Vatican Museums, Sistine Chapel and St. Peter's Basilica.
In the museums, among the largest in the world, your art-history expert local guide will introduce you to masterpieces of Medieval, Renaissance and Baroque art and the sculptures of ancient Rome, helping you to make sense of the sheer volume of paintings, mosaics, statues, and artefacts in these rooms, explaining each item's place in the rich tapestry of Vatican City history.
The highlight of this tour is the Sistine Chapel, which is undoubtedly the most famous chapel in the world. You'll learn about the paintings of Michelangelo, and of his predecessors, who covered every inch of these walls and ceilings. You'll hear about the history of the period, with the difficulties encountered by the patron, Pope Julius II and by the artist, Michelangelo.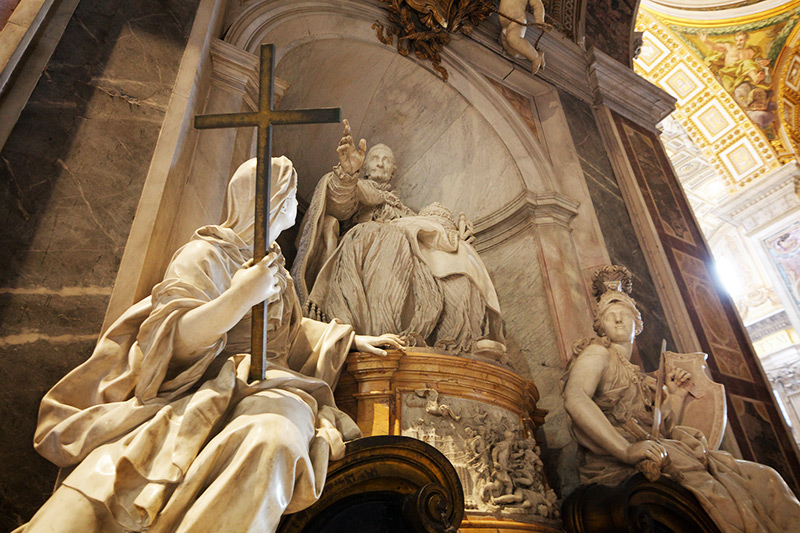 Leaving the Sistine Chapel, you'll enter St. Peters Basilica* (if open - see Note below), again without waiting in line! Standing beneath Michelangelo's great dome, you cannot help but feel somewhat humbled by the expansive surroundings.
The Basilica features several chapels, and contain numerous statues and mosaic works. Your guide will point out the most important, and leave you with time to look around by yourself. The Pietà, one of Michelangelo's most well-known religious sculptures, is among the highlights of this part of your visit.
* St Peter's Basilica - due to the Jubilee, the Basilia may be closed on the day of your visit, due to one of the many special events being organised in 2016. In the event that this happens, extra sections of the museums will be included as a bonus, and you will also be given information on the highlights of the Basilica from a book.
Meeting point on the map
our office on Via Vespasiano (full details sent with confirmation email).
Duration: 3.5 hours.
Included: ticket fees, top-quality headphones.
Tour schedule: Monday - Saturday, departure time 8:30 am and 1:30 pm.