We will start when it gets dark, from Venice plaza in front of Altare della Patria (ironically renamed "the typewriter" or "wedding cake"). King Vittorio Emanuele Il has commissioned it in 1861 to celebrate the unification of Italy and has been inaugurated by Vittorio Emanuele III in 1911. Inside the monument we can find the tomb of "Milite Ignoto" (the unknown soldier), in honor of the fallen soldiers who died during the 1st World War.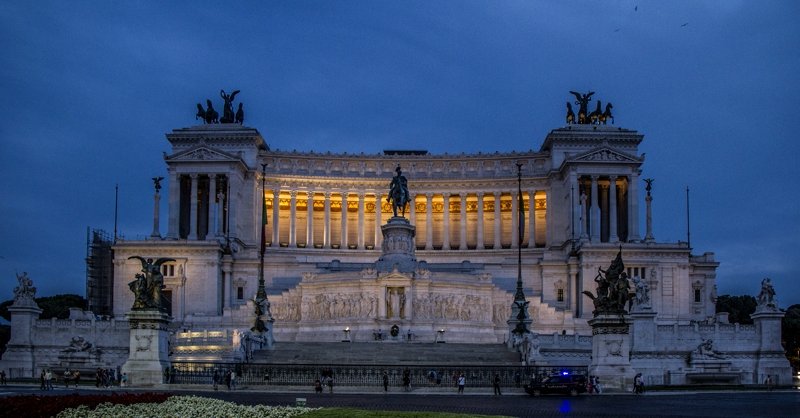 Photo: Altare della Patria, © Daniele Milano
The tour carries on in "Via dei Fori Imperiali": on the sidewalk you can see the perfectly illuminated ruins. The magnificent ruins will show you the glory in which the ancient city of Rome has lived starting from 46 B.C.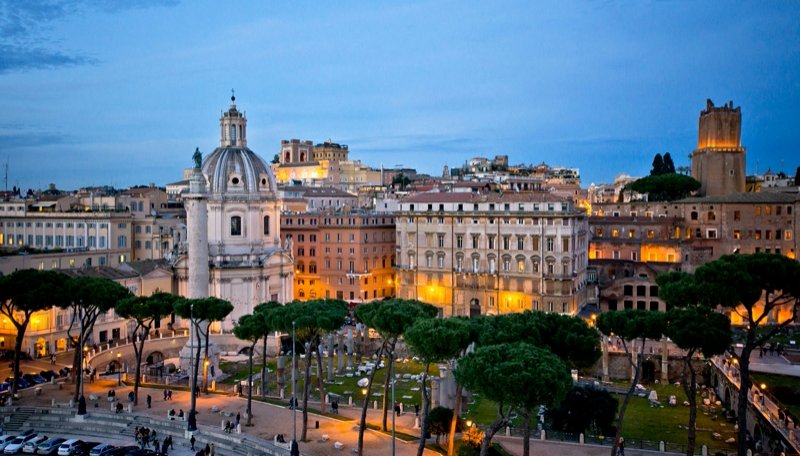 Photo: Via dei Fori Imperiali, © Ratul Raghav
At the end of Fori Imperiali, stands the amphitheater of Flavian commonly called the Colosseum, place for spectacular and bloody fights between the gladiators and then lions. The visit to the world's biggest amphitheater starts from the ground floor, here you can admire the perfectly kept dungeons.The tour will tell you everything about the gladiators, the immense public that supported them (just like we support the basketball or football stars), the historical evolution and the architectural aspect of the monument.
Finally we will get to the upper levels for a complete view of the Colosseum, till we will reach the terrace of Giuseppe Valadier, built in 1823. From this very high point of view, thanks to the perfect illumination you will be amazed by the breathtaking sight of the arch of Costantino and Fori Imperiali. Useless to say that a "selfie" is a must!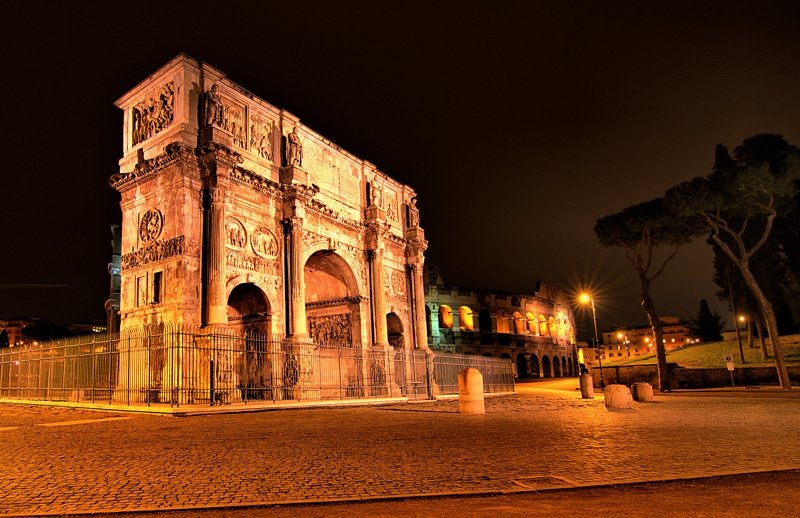 Photo: Arch of Costantino, © G. Akins
The tour is for 4 persons minimum.
Meeting point on the map
in front of Altare della Patria.
Languages:

Russian

English
Duration: 2,5 hours.
Included: handling fee, guest relation assistance.
Book in one click

8 travellers liked this tour

Limited number of tickets. Don't miss it!
Book now