The Villa d'Este was commissioned by Cardinal Ippolito II d'Este, son of Alfonso I d'Este and Lucrezia Borgia, who was looking to relive the splendours of the courts of Ferrara, Rome and Fointanebleau in this villa. The magnificent garden of Villa d'Este was designed by artist and architect Pirro Ligorio.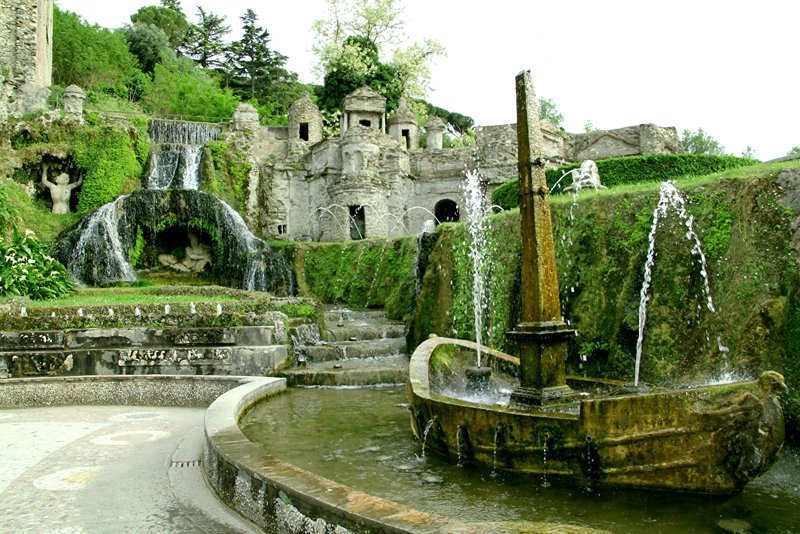 Photo: On Villa D'Este in Tivoli, © Familie Rudolf
The imposing constructions and the series of terraces above terraces bring to mind the hanging gardens of Babylon, one of the wonders of the ancient world. The addition of water - including an aqueduct tunneling beneath the city - evokes the engineering skill of the Romans themselves. The 100 fountains alongside a pathway (100 metres long) create quite an effect. The Fontana dell'Ovato (Oval Fountain) is the most Baroque fountain of the villa considering the extraordinary effect produced by rocks and water flows. The Rotonda dei Cipressi (Cypress Rotunda) is in the lower section of the garden. It is a large square surrounded by gigantic centuries-old cypress trees. Certainly, the most majestic and spectacular fountain of Villa d'Este is the Fontana di Nettuno (Neptune Fountain), which was originally commissioned by Gian Lorenzo Bernini and was restored in the 20th century.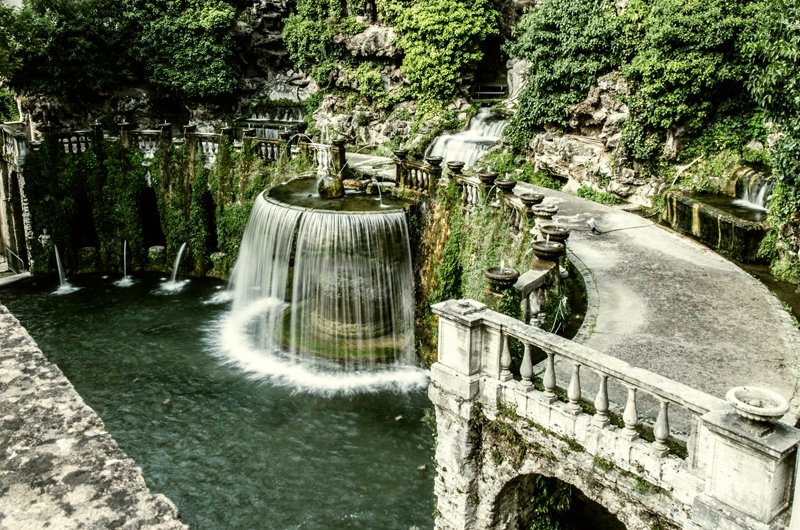 Photo: Fontana dell'Ovato (Oval Fountain), © Patrizio Boschi
Its beauty was the inspiration for several 18th-century fountains. Completing the group of fountains is the Fontana dell'Organo (Fountain of the Organ), which is above the Fontana di Nettuno. This fountain was named after the water mechanism it encompasses, which still generates sounds from an organ that can be heard by visitors.
Languages:

Russian

English

Italian
Duration: 4 hours.
Included: guide, transfer, entrance fee.
Book in one click

6 travellers liked this tour

Limited number of tickets. Don't miss it!
Book now