Safe
partner
Organizer
Eternal City Tours | Official website
The only Catholic Tour Company in Rome providing authentic accurate tours.
Standard Price:
On our Standard small group tour with other people, our all inclusive Adult Price is
€55
.
VIP Price:
On our VIP tour, based on a group size of 10, our all inclusive Adult Price is
€43
.
Book online
Skip the time consuming lines and take a tour through one of the most significant archaeological sites in the world - the Coliseum (aka Colosseum and the Colosseo) and Ancient Rome. See the political and social center of an Empire that would rule from Portugal to Iran, from Britain to all the north of Africa - the Imperial Roman Forum.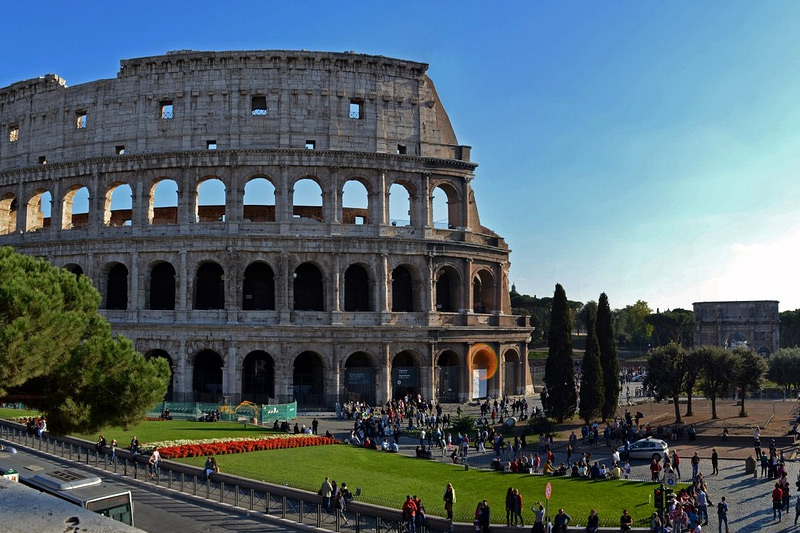 Starting your tour you see the mastery of the world's most renowned stadium - the Coliseum. Hear the roar of the crowd as our English speaking guide transports you back in time to the blood of the arena. Learn of the gladiators who risked brutal death in pursuit of glory and how the early Christians were slaughtered here by both man and beast.
We then go on to see the Palatine Hill the place of the foundation of Rome by the legendary Romulus. From here we will tie the allegory of Rome's mythological beginnings to the archaeology of the area seeing: baths, palaces, banquet halls, basilicas and temples on our way to the political heart of an empire - the Roman Forum.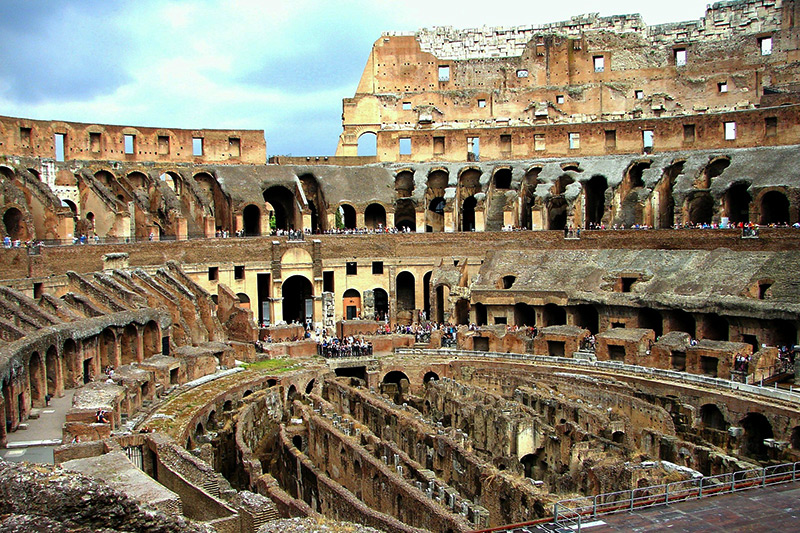 There we will learn about a death far more tragic than the death recounted by William Shakespeare's Tragedy of Julius Caesar, the death of the Great Roman Republic.
Highlights of this tour include:
1. Coliseum
• The Coliseum (aka Colosseo & Colosseum) 1st and 2nd levels
• Vomitorii
2. Palatine Hill
• House of Augustus (exterior)
• House of Livy (exterior)
• Hippodrome of Domitian
• Baths of Trajan
• Farnese Gardens
3. Roman Forum
• Basilica Julia
• Rostra (speaking podium)
• Curia (Senate House)
• Temple of Saturn
• Temple of Antoninus Pius
• Temple of Caesar "Place of his cremation"
Meeting point on the map
above Colosseo Metro Station at balcony overlooking Coliseum.
Duration: 3 hours.
Tour schedule: 9:00 am and 2:30 pm.