Safe
partner
Organizer
Eternal City Tours | Official website
The only Catholic Tour Company in Rome providing authentic accurate tours.
Standard Price:
On our Standard small group tour with other people, our all inclusive Adult Price is
€215
.
VIP Price:
On our VIP tour, based on a group size of 10, our all inclusive Adult Price is
€105
.
Book online
The tour starts with our pre-booked skip the line entrance to the Vatican Museum the largest collection of Roman Antiquities in the world and one of the greatest contributions to all of Western Art the Sistine Chapel . There you will experience the great renaissance masters Raphael and Michelangelo. After the museum we will skip the long security line to visit the breathtaking Saint Peters Basilica.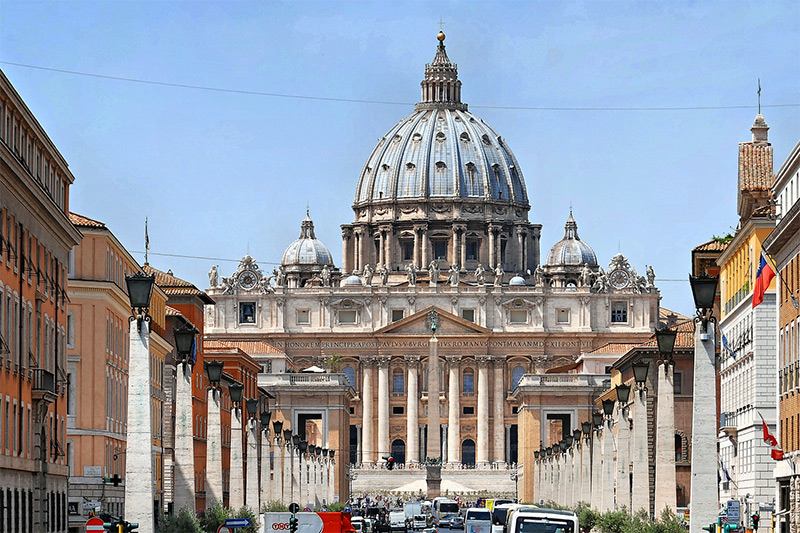 Following you will cross the Bridge of the Angel to Piazza Navona once an ancient stadium transformed into a baroque square, and then wander over to the most glorious feet of architecture in all the world the Pantheon. You'll read the history on the Column of Marcus Aurelius a delight for historians and the inspiration to the opening of the movie "Gladiator".
Enjoy the fresh produce and smell of Italian spices in the Roman market at Campo Dei Fiori there you will break for lunch or get in some gift shopping in some of Rome's best boutiques.
You will listen to the verses written by romantics poet John Keats as he took his inspiration seated upon the Spanish steps and you will toss your coins into the world renowned Trevi Fountain.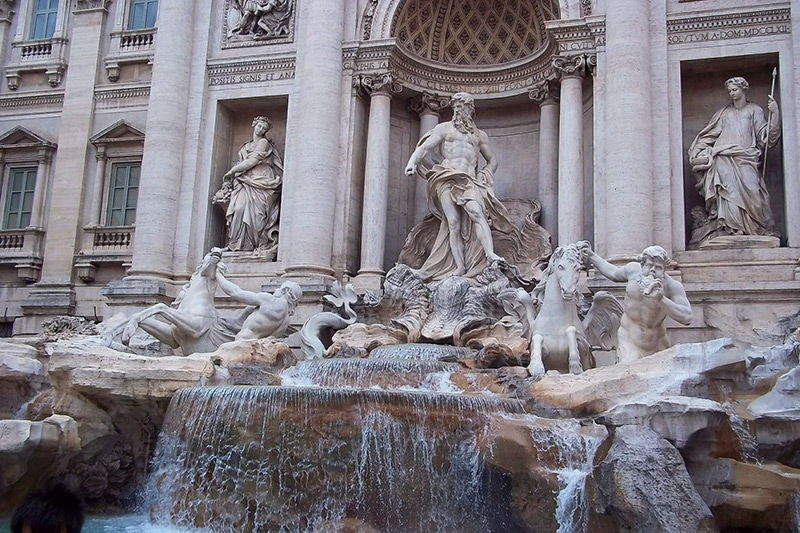 Then you will take a walk back in time as you tour the Roman Forum and see the political and social center of what would rule from Portugal to Iran, from Britain to all the north of Africa. There you will learn about a death far more tragic than the death recounted by William Shakespeare's "Tragedy of Julius Caesar" the death of the Great Roman Republic.
Finally hear the roar of the crowd as your English speaking guide transports you back in time to the blood of the arena. Learn of the gladiators whom risked brutal death in pursuit of glory in the Coliseum.
* Saint Peters Basilica may be closed for religious use with limited notice.
SKIP THE LINES AT ALL SITES.
Highlights of this tour include:
• Vatican Museum
• Sistine Chapel
• St. Peter's Basilica
• Castel Sant'Angelo (exterior)
• Bridge of the Angels
• Piazza Navona
• Campo de' Fiori Market
• Pantheon
• Column of Marcus Aurelius
• Spanish Steps
• Trevi Fountain
• Piazza Venezia
• Roman Forum
• Coliseum
Meeting point on the map
accommodation in Rome OR Civitavecchia Port.
Duration: 7 hours.
Included: hotel or port pickup and drop off, skip the lines special entrances and guided tours.
Not included: lunch.
Tour schedule: 08:30 am or on Port Arrival.