Safe
partner
Organizer
Best Tour in Italy | Official website
Best Tour in Italy is an Italian company which offers themed itineraries in the most attractive tourist destinations in Italy as well as transfers from and to ports and airports. Particular attention is paid to the pursuit of customer satisfaction.
Adult price:
€45
.
Child price:
(under 18 years):
€35
.
Book online
Our Ancient Rome walking group tour with professional guide will lead you in the heart of civilization and culture of the Roman Empire.
The Colosseum is considered as the symbol of the greatness of Rome all over the world, it was the vital center for the Romans and stadium of the historical battles of the gladiators. Known as the greatest amphitheater of the world, with a capacity of over 50.000 spectators, it is the image of whole Italy.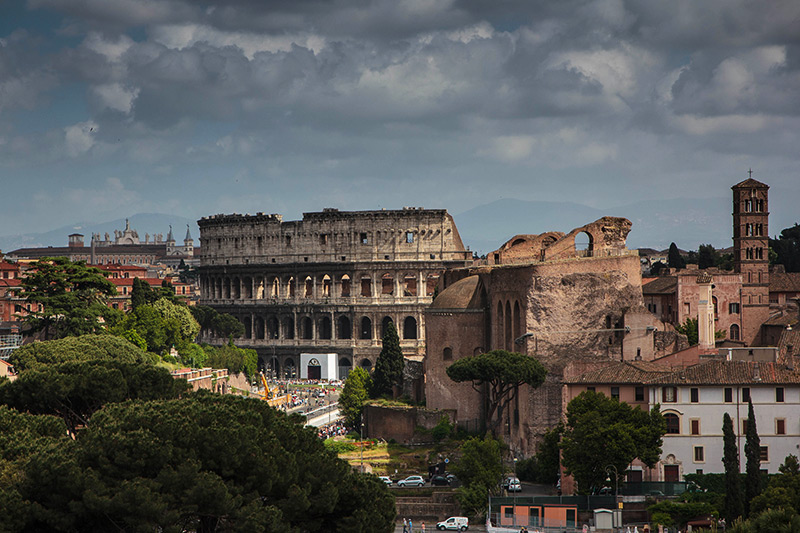 You will continue with the Imperial Forum, a series of monumental plazas built among the 46 B.C and the 113 A.D. The Roman Emperors wanted the Forum to be built in order to testify their power and greatness. The largest one, the Trajan's Forum, was the citizens' market, here in a large square framed by columns, was the Basilica Ulpia and the colossal equestrian statue of the emperor.
Go on with the visit crossing the valley of the Imperial Forum and reaching the Palatine Hill, you will see an incredible set display in front of you: thanks to the detailed guide description you will be able to imagine how the Romans lived back to 2.000 years ago, their everyday life and troubles, walking throguh temples, columns and arcs of triumph erected for their gods.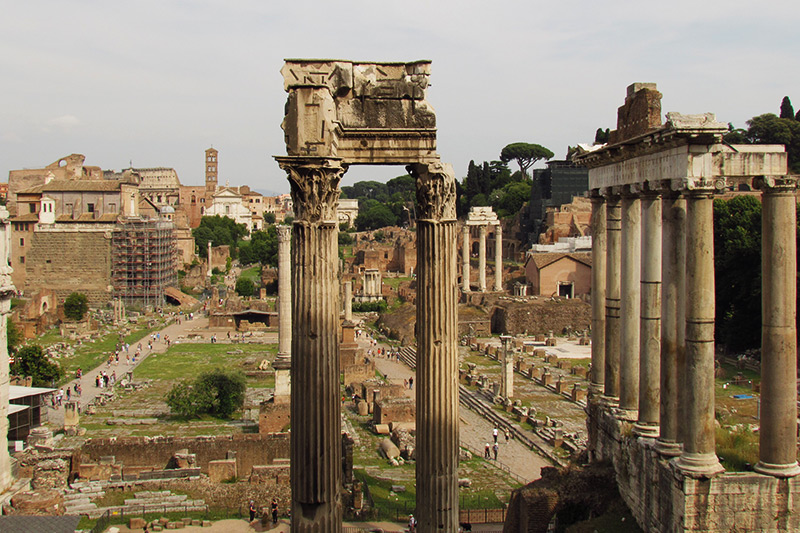 From the Forum you'll continue toward the place where everything began: the Palatine Hill. This hill, near the river, is a museum open to the public that can be visited during the day entering from St. Gregory Street or from the Imperial Forum. The Palatine hill represents the birth of Rome beacuse here Romolo founded the city and it was the house of all the emperors.
Visiting spots:
• Colosseum
• Roman Forum
• Palatine Hill
Duration: 3 hours.
Included: expert tour guide. Ticket for the Colosseum, Imperial Forum and Palatine Hill and all reservation fees. Skip the Line Access to the Colosseum, Imperial Forum and Palatine Hill. Headsets.
Tour schedule: 10:45 (in English), 12:00 pm (in English), 12:45 pm (in Spanish), 01:00 pm (in English).