Safe
partner
Organizer
Real Rome Tours | Official website
The team of professionals that will provide you with some of the most interesting tours in Rome!
Adult price:
€89
.
Children price:
€79
. Children are aged up to and including the age of 17 (photo ID may be requested at meeting point).
Book online
On this half-day tour you'll enjoy priority access and skip the lines at the Colosseum, the Roman Forum, and the Palatine Hill. Plus, you will get exclusive access to the underground, third tier, and arena floor of the Colosseum in the company of a local, licensed tour guide, and in groups of no more than 24 people. Exclusive access means just that - for the duration that you are in each of the three restricted areas, which is a total of more than one hour, only you and a maximum of 23 other people will be allowed access, while thousands of visitors to the regular areas of the Colosseum look at you enviously!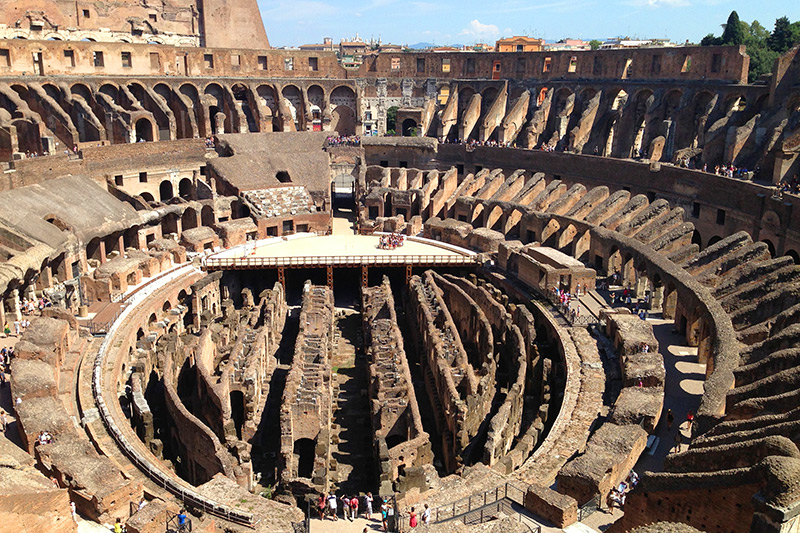 In ancient times, the public did not see the underground area of the Colosseum, as it was a staging area where animals were caged and gladiators sharpened their swords and prepared themselves for the games. The Gladiators' Dungeons have been opened to the public only recently and you'll have the opportunity to see them with an official guide, who will show you the working of the underground system from below the arena, and on the arena floor itself.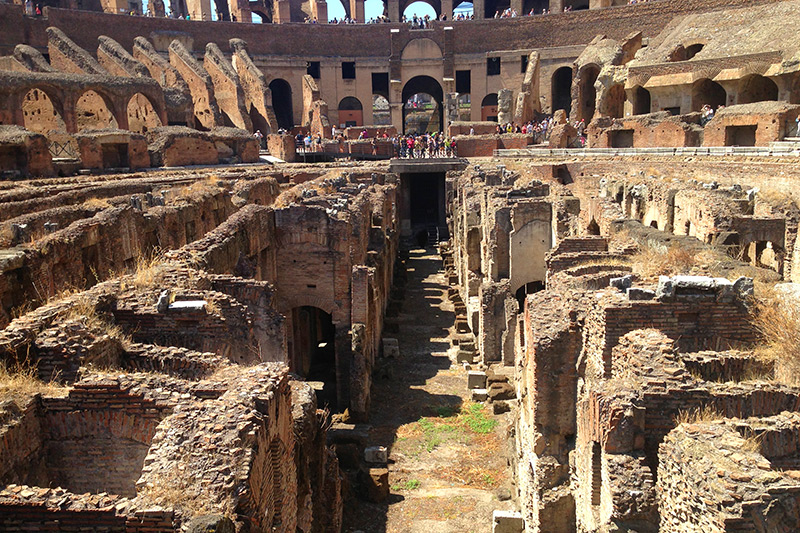 Through the arches of the Third Tier you'll have breathtaking views of Rome and a completely new perspective on the inside of the arena. This area was also closed to the public until very recently.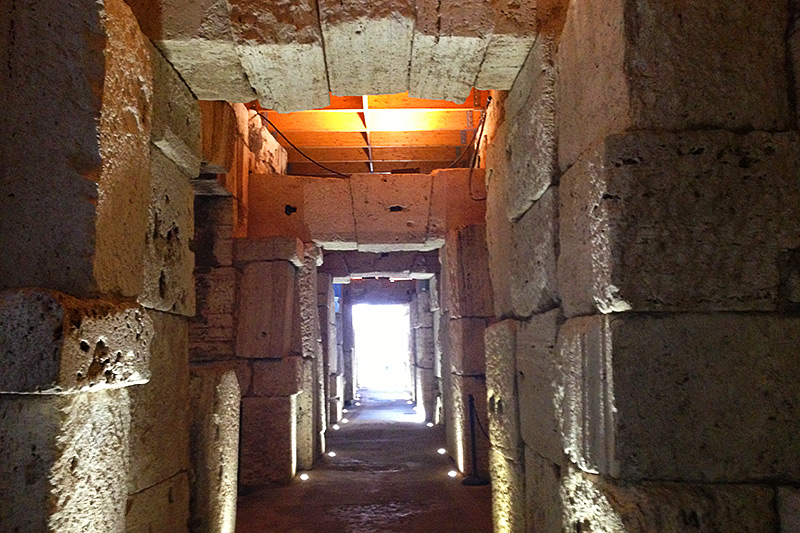 At the Roman Forum and Palatine Hill, you'll be surrounded by famous ancient structures such as the Rostra, upon which Marc Antony delivered Caesar's funeral eulogy, the Temple of Antoninus and Faustina, and the temples of Julius Caesar and Romulus, to name just a few.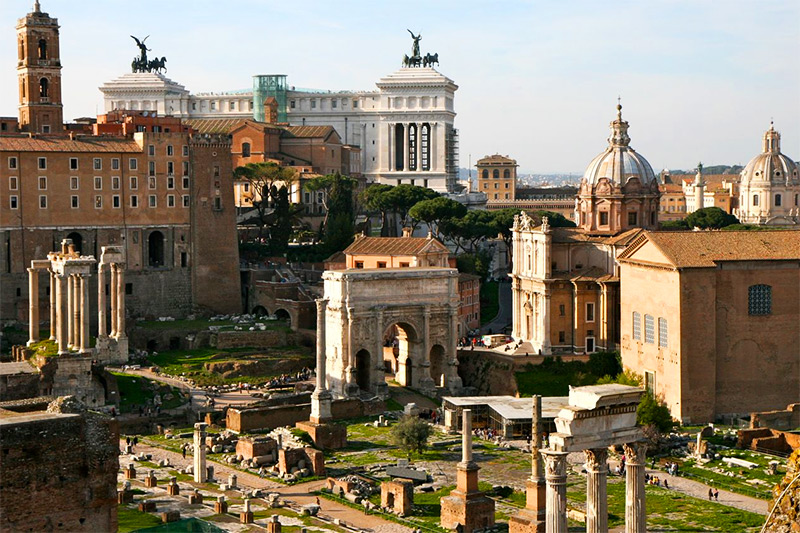 Your guide will tell you about the history of the Forum, the purposes of the temples, arches, and monuments, and describe the activities that took place in this sacred part of ancient Rome, which was the epicenter of Roman life.
This is our most popular tour, and due to the access to special areas it is always full, so book early to avoid disappointment!
Meeting point on the map
Arch of Constantine (full details sent with confirmation email).
Duration: 3.5 hours.
Included: ticket fees, top-quality headphones.
Tour schedule: Monday - Sunday. Departure time varies, refer to booking page.