Safe
partner
Organizer
Eternal City Tours | Official website
The only Catholic Tour Company in Rome providing authentic accurate tours.
Standard Price:
On our Standard small group tour with other people, our all inclusive Adult Price is
€35
.
VIP Price:
On our VIP tour, based on a group size of 10, our all inclusive Adult Price is
€25
.
Book online
Among cities of the world none remain more famous for their transformation by sunset than Rome. The striking contrast of light on the white marble masterpieces and cascading water transform not only the sights but the seer.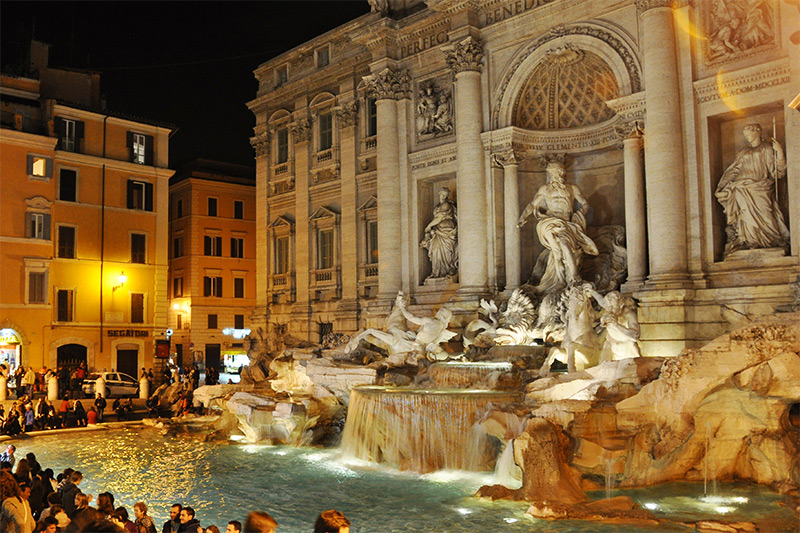 Starting from the Spanish steps we take a stroll through the history and art of Rome in the beautiful dusk light. First, you will learn about the romantics poets that took their inspiration seated upon the Spanish steps and toss your coins into the world renowned Trevi Fountain, then you will read the visual history of battle and victory portrayed on the ancient column of Trajan, and see the place where once lived the great Michelangelo.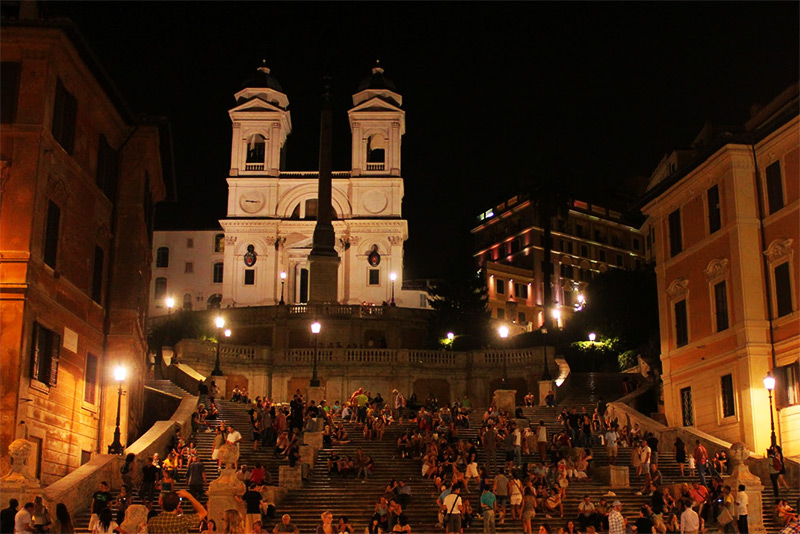 You'll see where Mussolini declared war on the Allied Nations and where the most famous of histories dictators fell at the hands of Brutus and the Liberators.
You will experience the most glorious feat of architecture in all the world - the Pantheon - and stroll through an ancient stadium transformed into a baroque square in Piazza Navona.
Finishing off you'll be brought to Campo De' Fiori what was once a market for flowers and square for public execution is today the center of roman night life and some the finest Italian cuisine in Rome, where you can eat, drink and bask in the wonder that is Rome.
Highlights of this tour include:
• Campo de' Fiori
• Piazza Navona
• Pantheon
• Column of Marcus Aurelius
• Spanish Steps
• Trevi Fountain
• Piazza Venezia
• Column of Trajan
Meeting point on the map
at the Red Metro sign north of the fountain at the bottom of the Spanish Steps.
Duration: 2–2.5 hours.
Tour schedule: 6:00 pm.