Our Rome food tour starts in Rome's city center, near the Colosseum, and ends at the same place. The culinary stroll will take you to try typical Roman and Italian food and discover the essence of Rome, visiting several locations.
The guide will passionately share his knowledge not only with regard to food and wine but also about the history of Rome, telling anecdotes and secrets that will make the tour a memorable experience, a journey of history, art and food.
Photo: Pizza
Get ready for an unforgettable and multi sensorial experience! Discover Rome's local products guided by food and wine experts enriched by discovering hidden treasures of Rome escaping the crowds. Get the real flavor of Rome.
Photo: Pasta
Special aperitif of the famous and talented Italian chef Pietro Parisi expert in the ancient Italian tradition of "food jar" – a portion jar - becomes a "boccacciello". More simply, they end up in practical portion jars, which preserve properties of the ingredients and taste, also thanks to the vacuum cooking steamed.
The price includes:
• Accompanied by qualified tour guide
• Includes 8 food + tastings: Fried pizza, ravioli, selection of salami and ham, pecorino D.O.P., red and white wine D.O.C.G., olive oil D.O.C.G., Aged Balsamic Vinagre, Gelato ingredients 100% natural and various surprises
• Soft drinks and natural fruit juice for kids
• The health benefits of Mediterranean cuisine
• The tour lasts for about 4 hours
• Insurance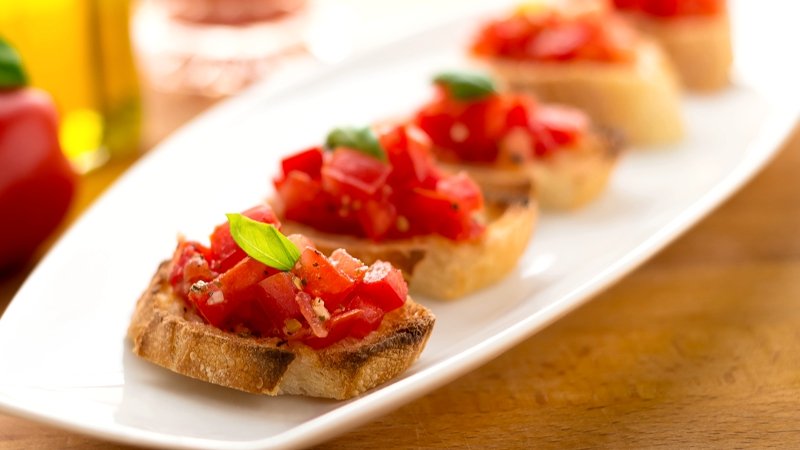 Photo: Canape
All age groups and fitness levels including options for
vegetarians
.
And private tours are also available!
Duration: 5 hours.
Tour schedule: morning tour at 10:30 am, evening tour at 05:00 pm.
Book in one click

Limited number of tickets. Don't miss it!
Book now