Today it is possible to visit the places which make Rome immortal by observing it from another point of view, from a new and original perspective, on board our double-decker buses. Rome will allow you to travel through history and visit the places where the ancient Romans lived, their social and political life as well as to admire the great Papal Rome, with its fine buildings and beautiful churches, by just sitting comfortable on board of our buses. You will be able to visit many churches, monuments, palaces, squares and streets of Imperial and Christian Rome, of Baroque and Modern Rome.
Each bus has a highly technological, multilingual commentary system in eight languages available for every passenger, which will not only keep you entertained, but also well informed about the city. You can admire the great monuments of ancient Rome like the Imperial Forums, the Coliseum and the Circus Maximus.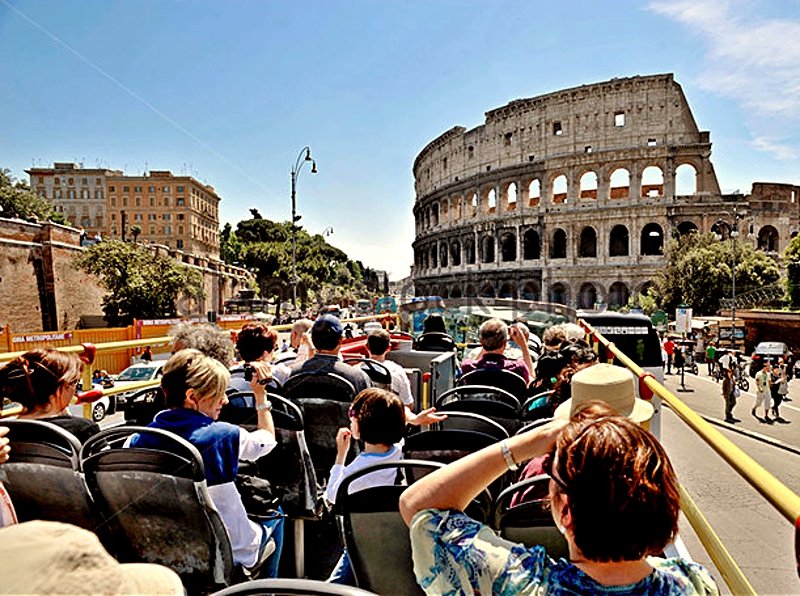 Photo: Coliseum
You will see the most beautiful Christian places like Saint Peter's Basilica and Santa Maria Maggiore. One must also visit the squares and streets where the history of Rome was written such as Venezia plaza, Piazza della Repubblica, Piazza del Popolo and Piazza Barberini. Then you can enjoy a walk among the coffee shops of the Dolce Vita in Via Veneto and later drive along the river Tevere and admire Trastevere, one of the old quarters of the City, with its typical restaurants and bars, where you can taste typical Roman dishes.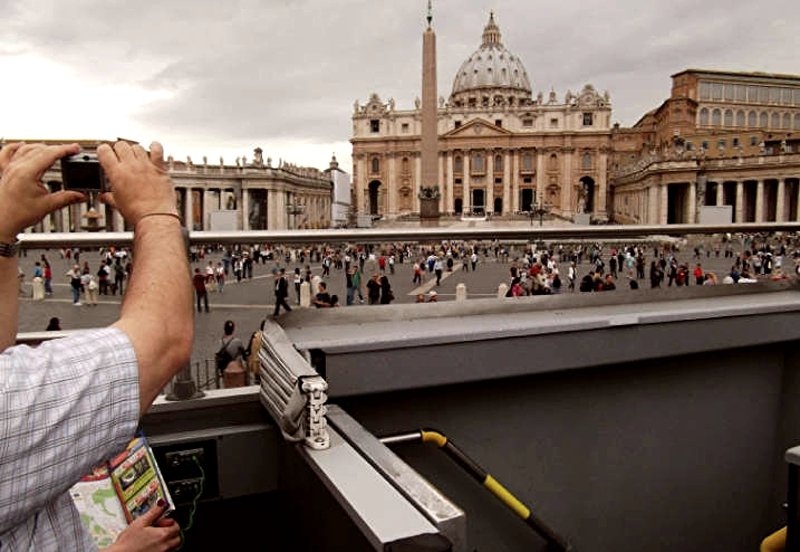 Photo: St. Peter's Basilica, © Francisco Aragão
Thanks to our open-top double-decker buses, whose prestigious brand is renowned worldwide, has never been easier and more enjoyable to discover Rome. Don't miss this opportunity, please get on board and let us provide you with a unique experience!
Languages:

English

Italian

French

Russian
Duration: 1 day
Book in one click

5 travellers liked this tour

Limited number of tickets. Don't miss it!
Book now