World
Italy
Rome
Try bruschetta
in Rome
Take a slice of toasted bread rubbed with garlic and olive oil drenched - bruschetta, famous snack from Roman times!
Try bruschetta
#16 of 40 things to do in Rome
Bruschetta is the most popular snack in Rome, it is made from toasted slices of bread rubbed with fragrant garlic and poured with olive oil. On top of the bread you can put a wide variety of toppings - prosciutto, tomatoes, basil and mozzarella.

Tips and hints: «Bruschetta» in Italian means only toasted bread with garlic and oil, so you must order «bruschette» (in plural) - then you will bring a plate of toasts with various toppings.

Prices: about €2.5.
More things to do in Rome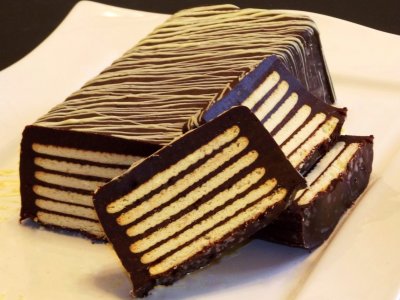 oddviser
Try Cold Dog cake
Try a delicious cold dessert made of biscuits and chocolate cream with a strange name "Cold Dog".
How much: price unknown
11
Rome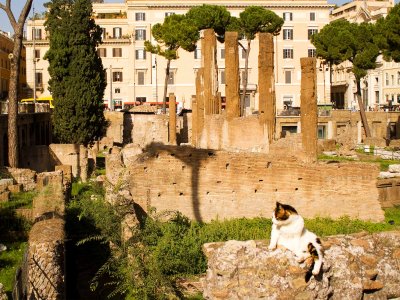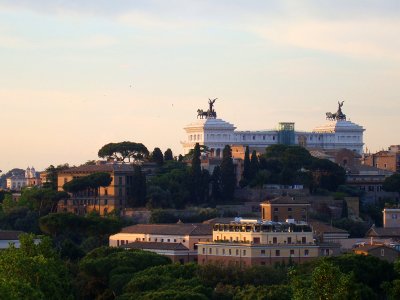 oddviser
Climb the Janiculum hill
From the eighth hill of Rome you will see breathtaking view of the Tiber, St. Peter's Basilica and all the Eternal City.
How much: free
22
Janiculum hill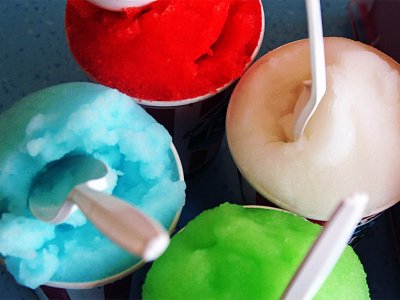 Cherry
Try Italian Ice
The best way to cool a little in the hot Rome is to try real Italian ice!
How much: from 5 euros
20
Rome

oddviser
Drink water from fontanelle
Try clean water that flows through the aqueducts built by slaves many centuries ago.
How much: free
26
Rome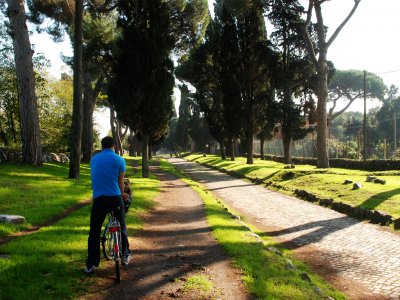 Eugene Krasowski
Cycling the Appian Way
Rent a bicycle and go on a road with which the Roman legions began their conquest.
How much: from 15 euros
27
Appian Way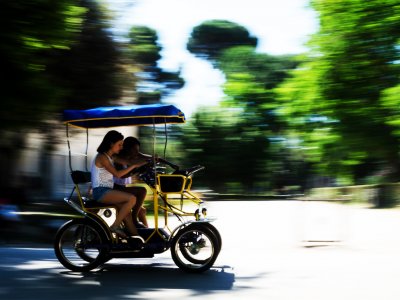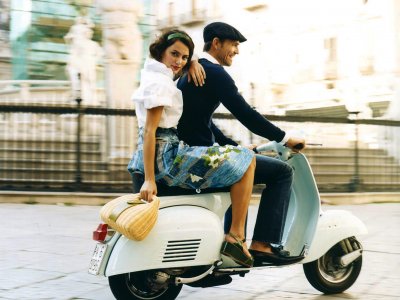 Kateryna Plakhotna
Riding a Vespa in Rome
Be like a hero of the film «Roman Holiday», ride on the iconic scooter toward adventures in Rome!
How much: from 75 euros
54
Rome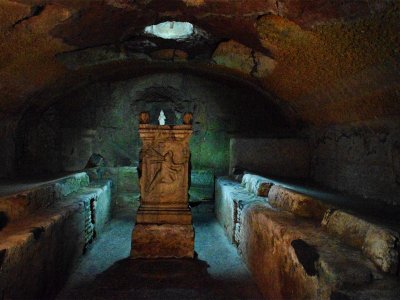 Super Сrabe
Go down to the Mithraeum
Go down to Temple of Mithras into the basement of the ancient basilica and knelt before the deity consent and sunlight :)
How much: from 10 euros
9
Basilica of Saint Clement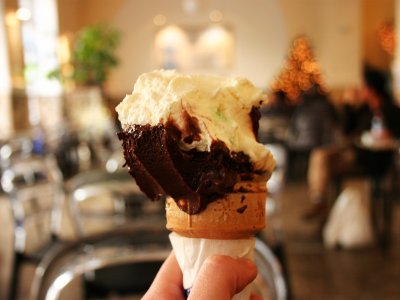 Kateryna Plakhotna
Visit the oldest gelateria in Rome
Try unusual candy ice cream, warm creamy drink and ice-cream cake in one of the oldest gelateria in Rome.
How much: from 1 euro
20
Giovanni Fassi's gelateria Guest
Share an idea!
Have an adventure or entertainment idea that we don't have yet? Share your idea with other adventure-seekers!
−
Photo credit © http://sandiegofoodfinds.com