Drink a coffee at one of the best terraces in Rome
#14 of 66 things to do in Rome
On the splendid terrace of the Palazzo Caffarelli is the museum café, where you can take a delicious warm sandwiches, coffee or cappuccino and enjoy the views of the city's rooftops, see how domes of cathedrals cut through the clouds and birds soaring over the Eternal City.
Where to do?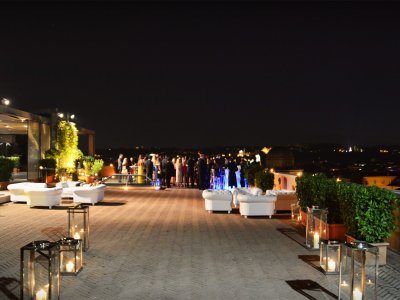 Caffè Capitolino
Near the Victor Emmanuel II monument on Capitol Hill you will find Caffè Capitolino, where travelers come in search of the best views of the city.
29
Rome
Location: Piazzale Caffarelli, 4
Open hours: from 9:30 am to 7:00 pm

How much?
about €10 for one person.