Castle of the Holy Angel
#18 of 66 places to visit in Rome
Castle of the Holy Angel (Castel Sant'Angelo) is also famous as "sad Castle" because its purpose has changed from year to year. It was initially commissioned by the Roman Emperor Hadrian as a mausoleum, then the castle was used by the popes as a fortress and castle. In the basement of the castle was a prison for dangerous criminals (Galileo Galilei and Giordano Bruno were here), and now it is a museum.

Castle of the Holy Angel has more than 50 rooms, each of which is unique and amazing. Here you can find a prison,the courtroom, a vast arsenal of different weapons, the treasure house and the columned hall. There is a bronze angel statue at the top of the castle.

On the top of the castle you can go to the terrace and enjoy the views of the city.
Things to do here
1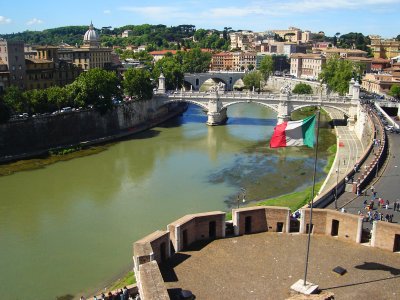 Guest
Share an idea!
Have an adventure or entertainment idea that we don't have yet? Share your idea with other adventure-seekers!
−
Castle of the Holy Angel on the map
Location: Lungotevere Castello, 50
Open hours
from 9:00 am till 7:30 pm