Adventure Rating in Rome
TOP-65 adventure's step-by-step
recipes & lifehacks
How to drive Vespa - iconic italian scooter in Rome
How to peek through the Knights of Malta keyhole in Rome
How to visit the Colosseum in Rome
How to see the illusion of St. Peter's dome in Rome
How to climb to the roof of the Altar of the Fatherland in Rome
How to admire Rome from the Aventine Hill in Rome
How to walk through the orange garden in Rome
65 things to doin Rome
The masterpiece of Italian baroque truly deserves being one of the most beautiful fountain in the world - gorgeousness, majesty and magnificence.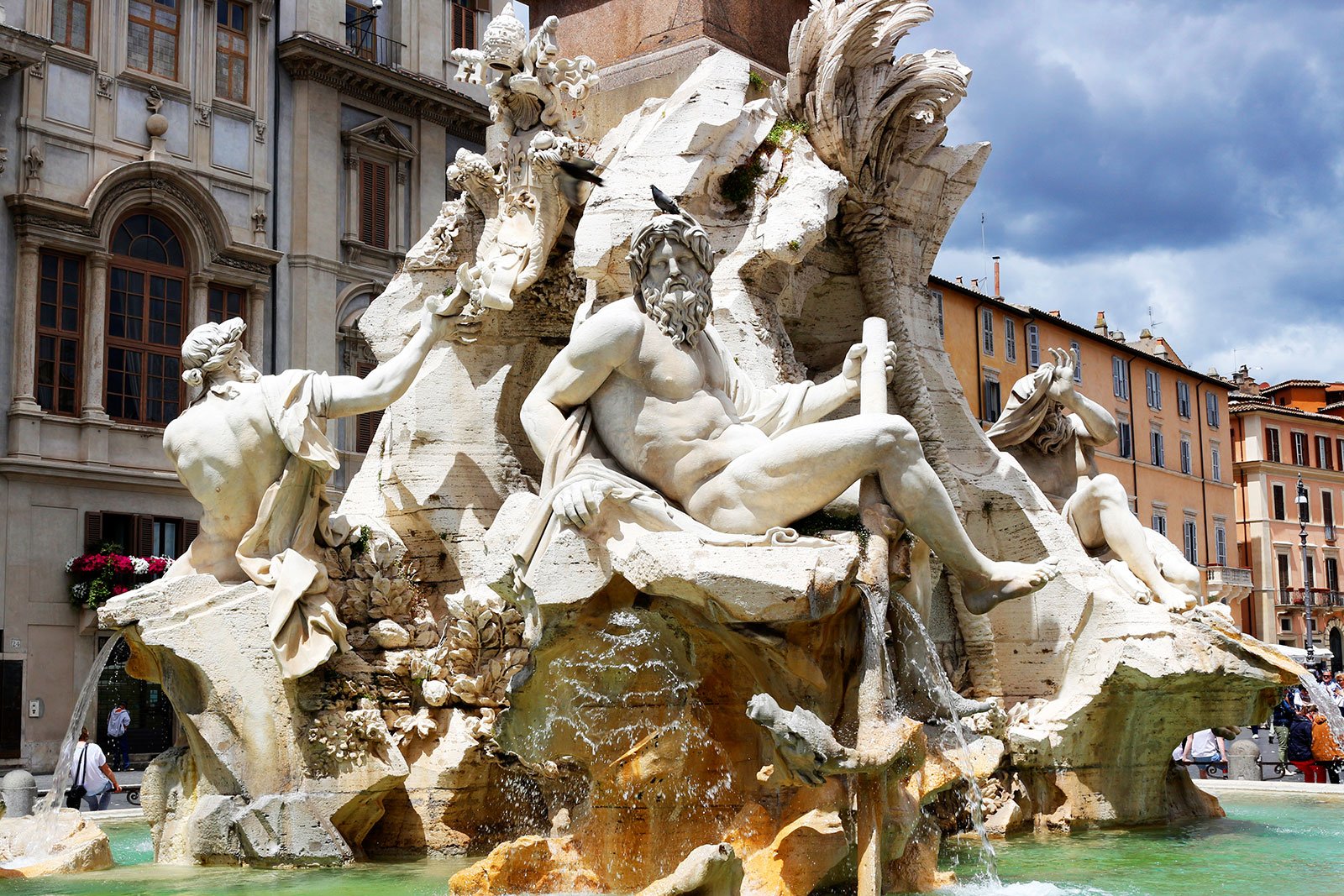 There won't be any difficulties to recognize the Fountain of the Four Rivers (Fontana dei Quattro Fiumi) on
Piazza Navona
by high Roman obelisk in the center. Four huge men figures around the obelisk personify four rivers: the Indian Ganges, the American Rio de la Plata, the African Nile and the European Danube.
At first Borromini was charged with the design of the fountain, but in the end it was passed to his competitor Lorenzo Bernini. At the beginning of 1650s master Bernini created the sketch of the construction and his apprentices put it into practice.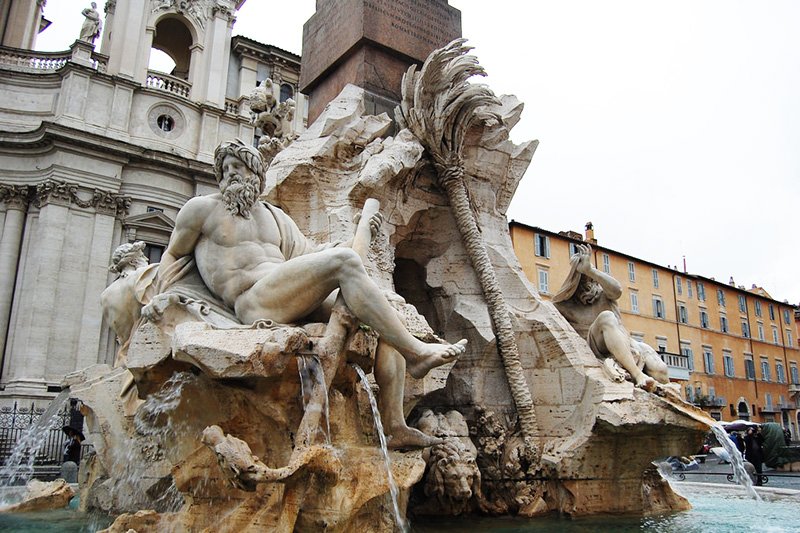 Photo: Fontana dei Quattro Fiumi, © su-lin@flickr
Fontana dei Quattro Fiumi on the map
Location: Piazza Navona