Adventure Rating in Rome
TOP-65 adventure's step-by-step
recipes & lifehacks
How to drive Vespa - iconic italian scooter in Rome
How to peek through the Knights of Malta keyhole in Rome
How to visit the Colosseum in Rome
How to see the illusion of St. Peter's dome in Rome
How to climb to the roof of the Altar of the Fatherland in Rome
How to admire Rome from the Aventine Hill in Rome
How to walk through the orange garden in Rome
65 things to doin Rome
Take local guide
You can visit this place in one of our tours.
Choose
The bridge laid over the river Tiber and leads to Castel Sant'Angelo. The bridge was used to expose the bodies of the executed to be a warning to sinners.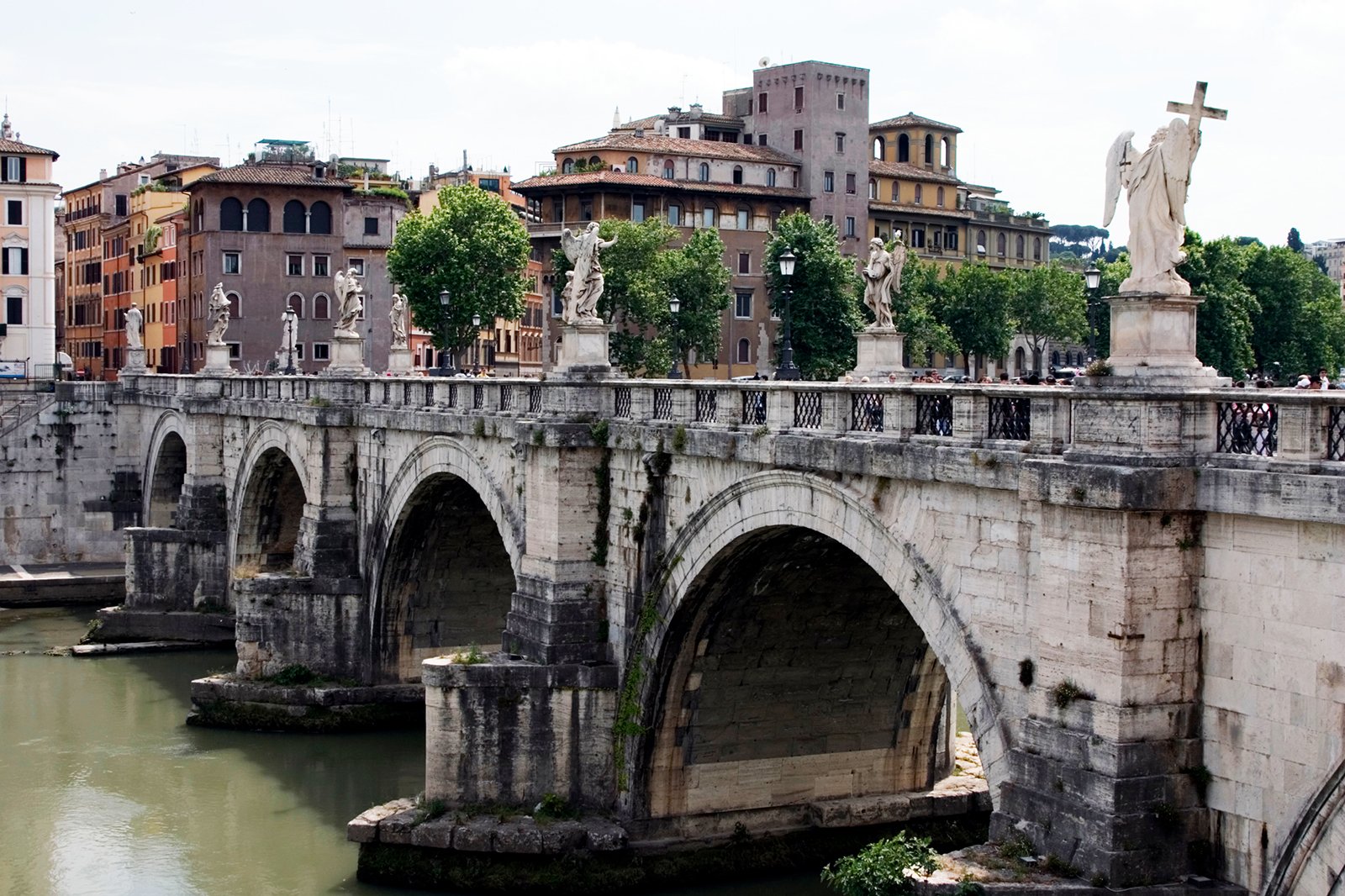 Ponte Sant'Angelo, 135 meters long, was built in Ancient Rome under Emperor Hadrian and was called "Aelian Bridge", leading to his mausoleum. The bodies of executed criminals were hung here.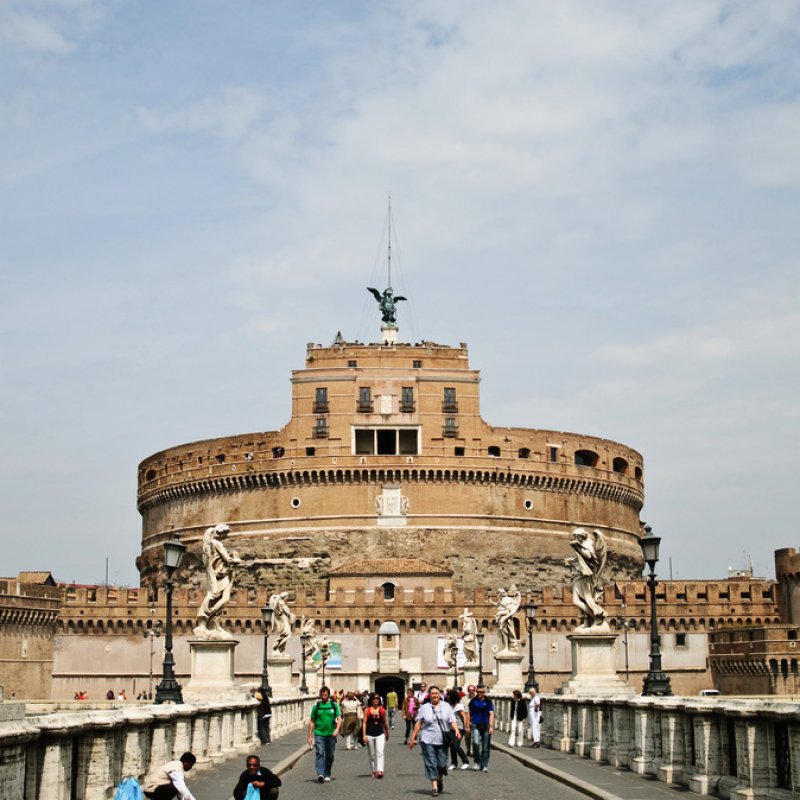 Photo: Castle Sant'Angelo (former Hadrian mausoleum), © kraen @flickr
Now it is decorated with ten statues of the work of Bernini and his students, but the bridge received its modern name much earlier than the sculptures apeeared here: according to legend, Pope Gregory I saw Archangel Michael, soaring over the bridge and foreshadowing the end of the plague in Rome, and soon the promise of the angel really came true.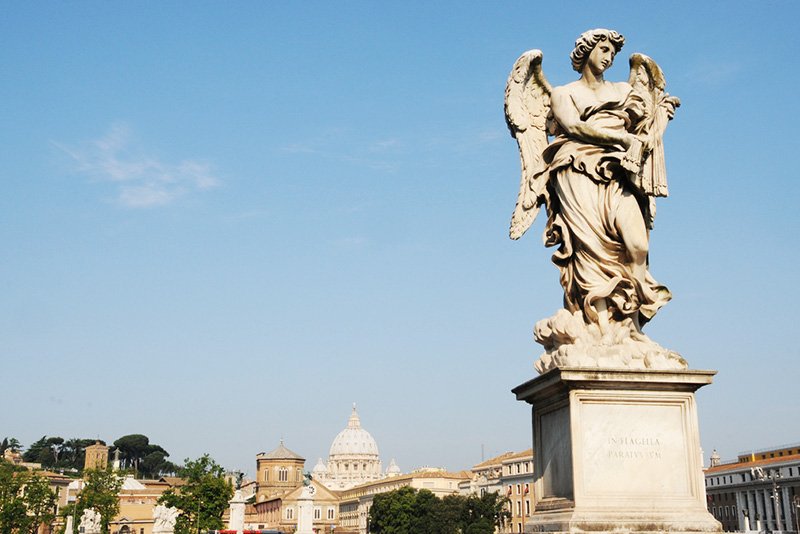 Photo: Ponte Sant'Angelo, © Carlos Octavio Uranga
In 1450, due to the influx of pilgrims, whose route to
St. Peter's Basilica
passed through the bridge, its supports could not stand, and 172 people died in the collapse of the bridge. In memory of them, the first two sculptures were placed here.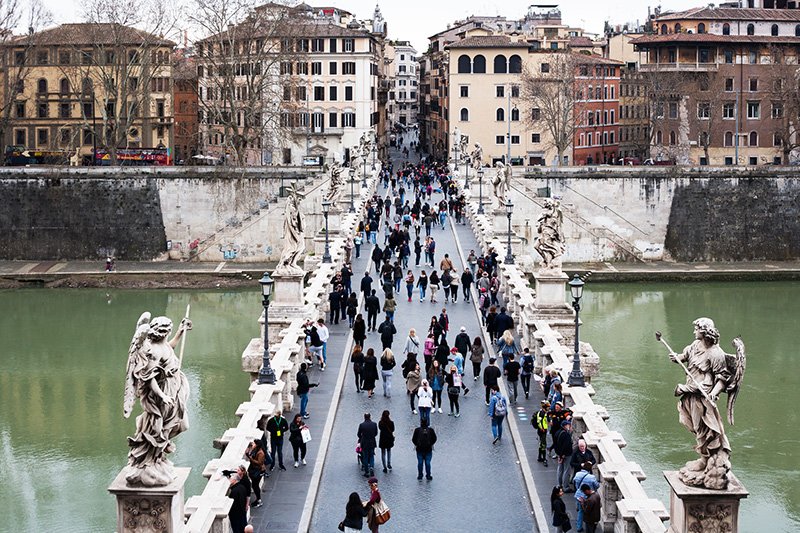 Photo: Ponte Sant'Angelo, © mll @flickr
Now Ponte Sant'Angelo is completely pedestrian and safe, from here you have a view of Vatican, and ten statues of angels keep plates with quotes from the Holy Scriptures.
Ponte Sant'Angelo on the map
Location: Ponte Sant'Angelo, Roma