Adventure Rating in Rome
TOP-65 adventure's step-by-step
recipes & lifehacks
How to drive Vespa - iconic italian scooter in Rome
How to peek through the Knights of Malta keyhole in Rome
How to visit the Colosseum in Rome
How to see the illusion of St. Peter's dome in Rome
How to climb to the roof of the Altar of the Fatherland in Rome
How to admire Rome from the Aventine Hill in Rome
How to walk through the orange garden in Rome
65 things to doin Rome
A restaurant with a blooming garden on the roof of a fashionable hotel in the center of Rome where a unique view of the Eternal City opens.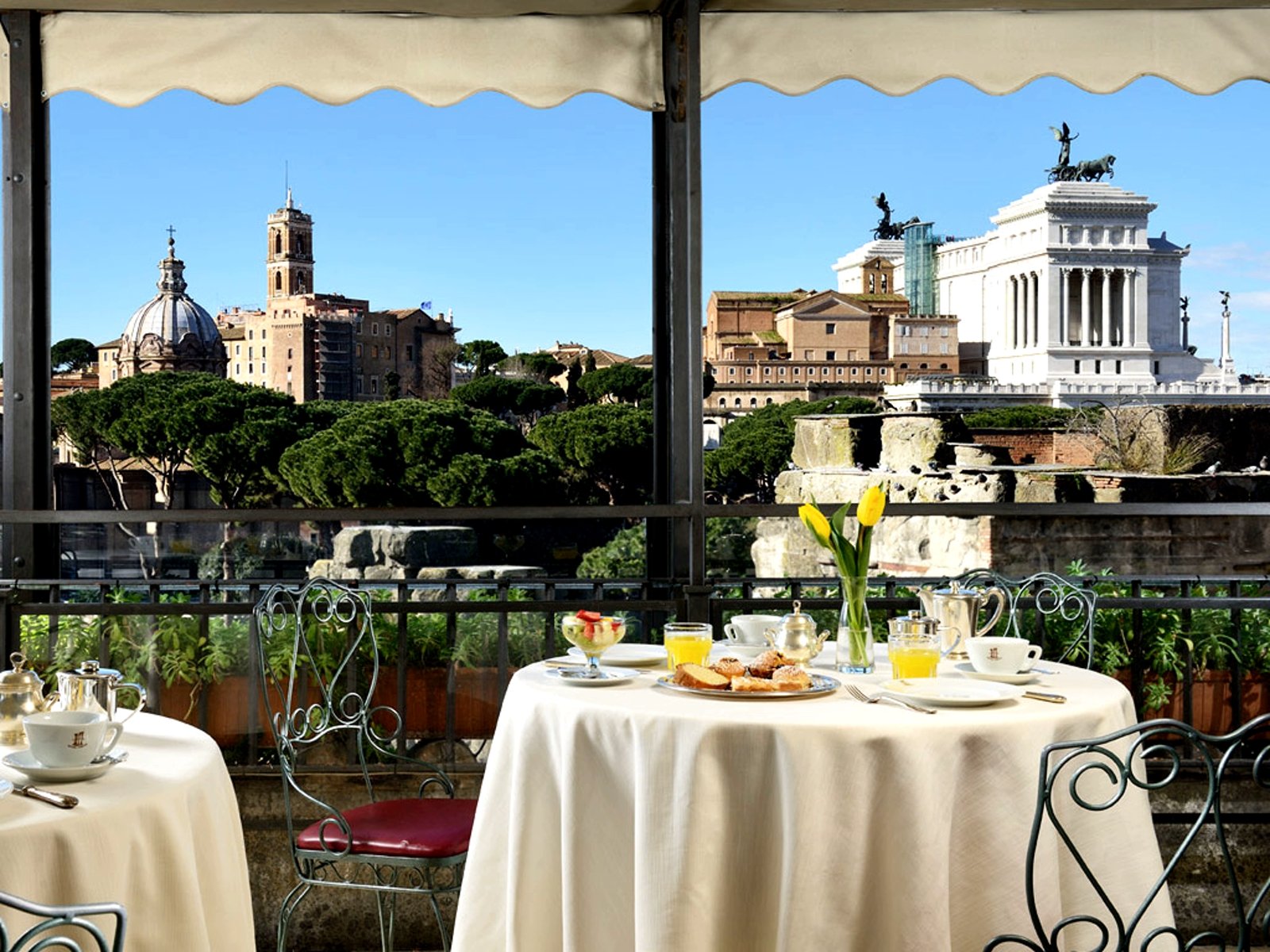 Rooftop Garden is a restaurant of Roman and international cuisine, where from the huge terrace opens an unforgettable view of Rome. The number of attractions that can be seen while you are sitting in this cozy restaurant is incalculable: the famous Forum of Augustus, Nerves; the temple of Antoninus and Faustina: the church of the holy martyrs Sergei and Bacchus and many other famous buildings of Rome will open to you as on the palm of your hand.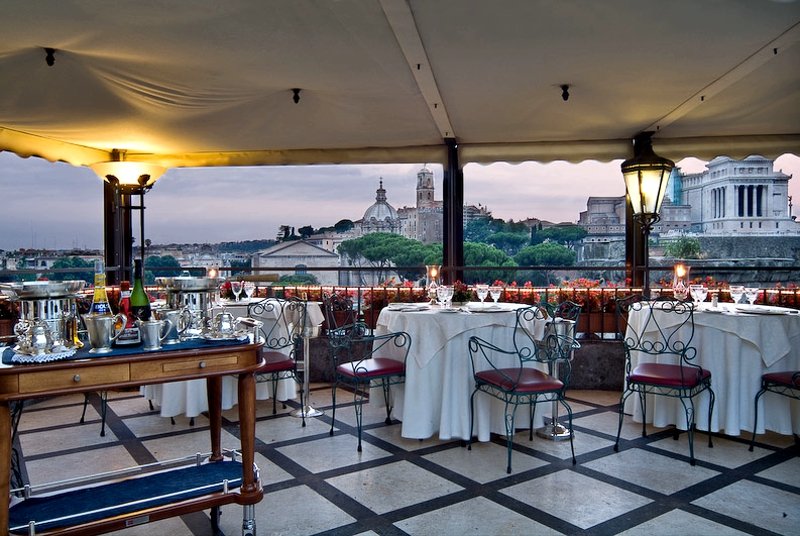 Photo: Roof Garden Restaurant
The three-course degustation menu will cost €75, or €95 for a couple with a small bottle of wine. And the dinner will cost €32 per person.
Rooftop Garden Restaurant on the map
Location: Forum Hotel, via Tor de' Conti, 25-30.
Open hours
from 12:30 am till 11:30 pm.
Contacts
Phone: +39066792447