Adventure Rating in Rome
TOP-65 adventure's step-by-step
recipes & lifehacks
How to drive Vespa - iconic italian scooter in Rome
How to peek through the Knights of Malta keyhole in Rome
How to visit the Colosseum in Rome
How to see the illusion of St. Peter's dome in Rome
How to climb to the roof of the Altar of the Fatherland in Rome
How to admire Rome from the Aventine Hill in Rome
How to walk through the orange garden in Rome
65 things to doin Rome
It is one of the most unusual restaurants in Rome, where visitors and waiters are actors, and where it is assumed to be rude to everyone.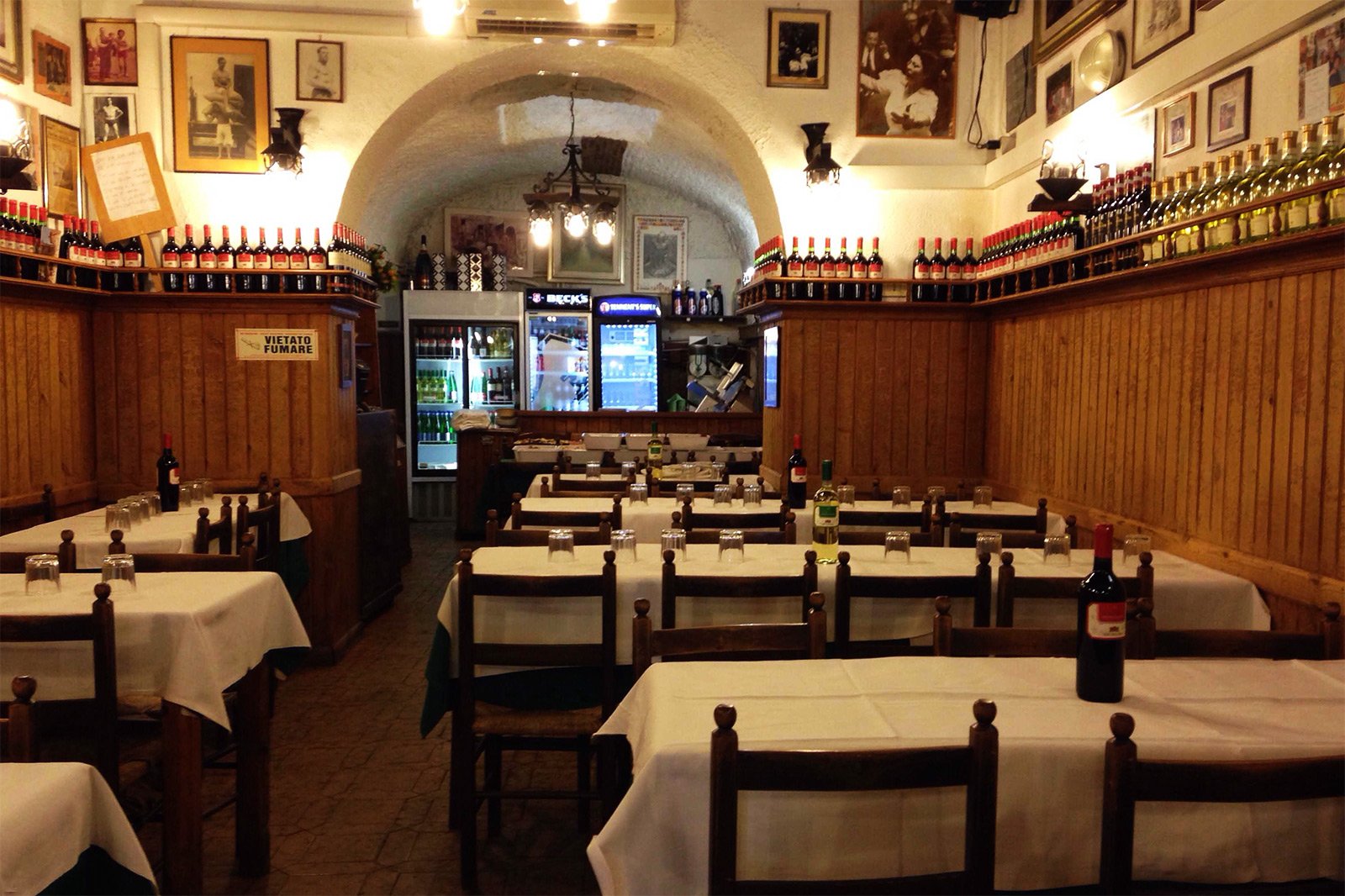 Cencio La Parolaccia is a very unusual restaurant in Rome. Here you can be rude with everyone, especially with the waiters. The waiters here are actors, who do not hesitate to express their feelings to the visitors, they are rude and speak with funny Italian accent.

The concept of the restaurant has made it famous throughout Rome, and many travelers visit this place to take part in funny performance.

Here you can eat delicious Italian dishes. Average price is €50.

It is located near the Museo di Roma in Trastevere.
Cencio La Parolaccia restaurant on the map
Location: Vicolo Del Cinque, 3
Open hours
daily from 8:00 pm to 11:59 pm (closed on Sundays)
Contacts