Adventure Rating in Rome
TOP-65 adventure's step-by-step
recipes & lifehacks
How to drive Vespa - iconic italian scooter in Rome
How to peek through the Knights of Malta keyhole in Rome
How to visit the Colosseum in Rome
How to see the illusion of St. Peter's dome in Rome
How to climb to the roof of the Altar of the Fatherland in Rome
How to admire Rome from the Aventine Hill in Rome
How to walk through the orange garden in Rome
65 things to doin Rome
Take local guide
You can visit this place in one of our tours.
Choose
This palace is famous as "Monster House", because the doors and windows of the building is framed by demons images that seem so bloodthirsty.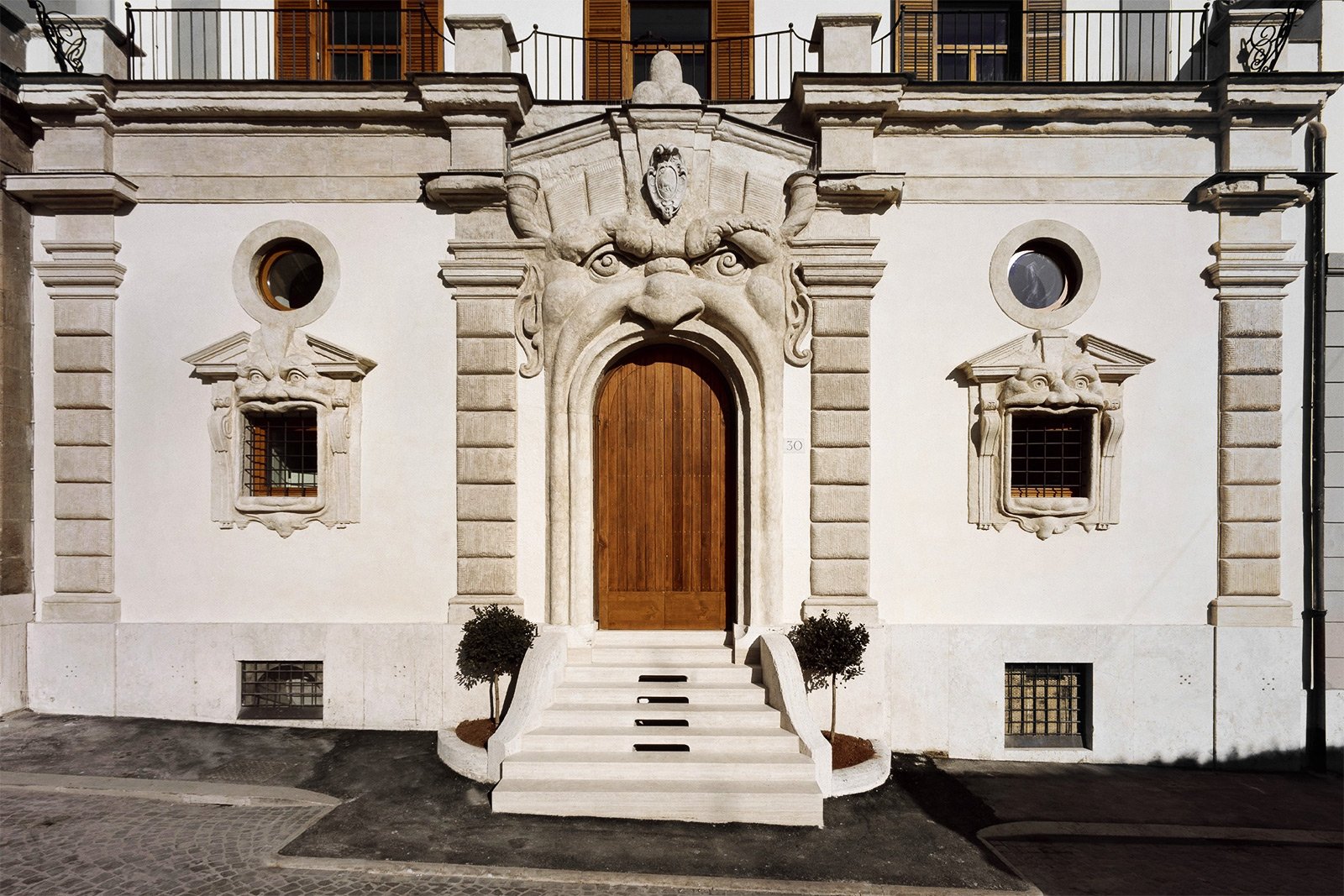 Zuccari Palace is near the top of the Spanish Steps, along Gregoriana street. It is difficult to pass it - the main door of the palace is decorated with the image of a demon that is like waiting for the unlucky traveler gets too close to grab it.

The building was built by Federico Zuccaro, and it was initially planned as a meeting place for the bohemian audience, but soon after the architect's death, his heirs rented it out to wealthy tenants and dignitaries.

Now this building is popular because of images of demons on his doors and windows, and it is one of the favorite places for children.

Zuccari Palace is currently home to bibliotheca Hertziana.
Zuccari Palace on the map
Location: Via Gregoriana