Adventure Rating in Rome
TOP-65 adventure's step-by-step
recipes & lifehacks
How to drive Vespa - iconic italian scooter in Rome
How to peek through the Knights of Malta keyhole in Rome
How to visit the Colosseum in Rome
How to see the illusion of St. Peter's dome in Rome
How to climb to the roof of the Altar of the Fatherland in Rome
How to admire Rome from the Aventine Hill in Rome
How to walk through the orange garden in Rome
65 things to doin Rome
Fontana del Nettuno make the architectural ensemble of Italian Piazza Navona complete adding artistic atmosphere and elegance.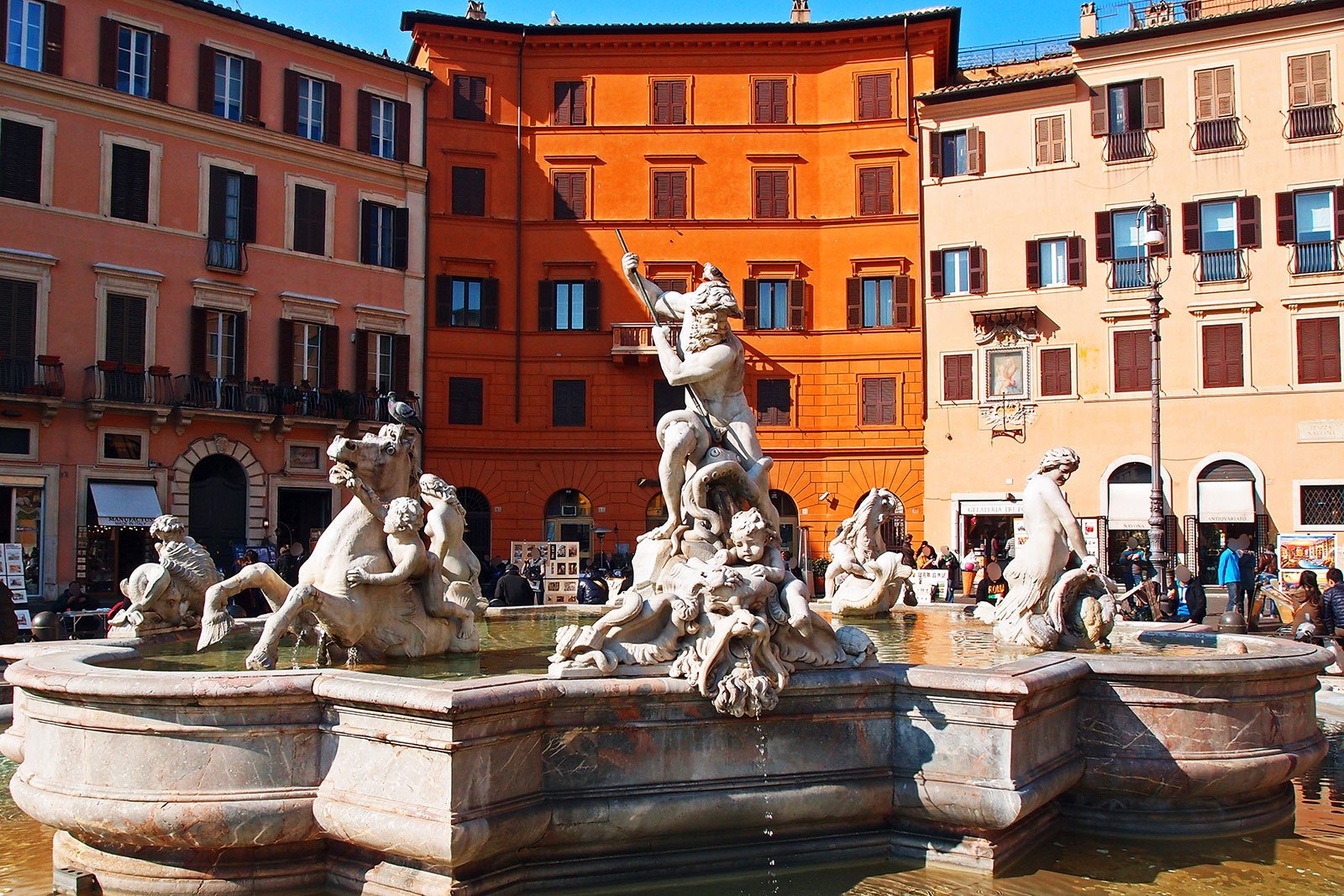 The history of the fountain at the northern part of
Piazza Navona
traces back to 1574. At that time Giacomo della Porta constructed a fountain without any sculptures. But in 1880's Antonio della Bitta completed the construction having added a figure of Neptune hitting an octopus with a trident in the middle of the fountain.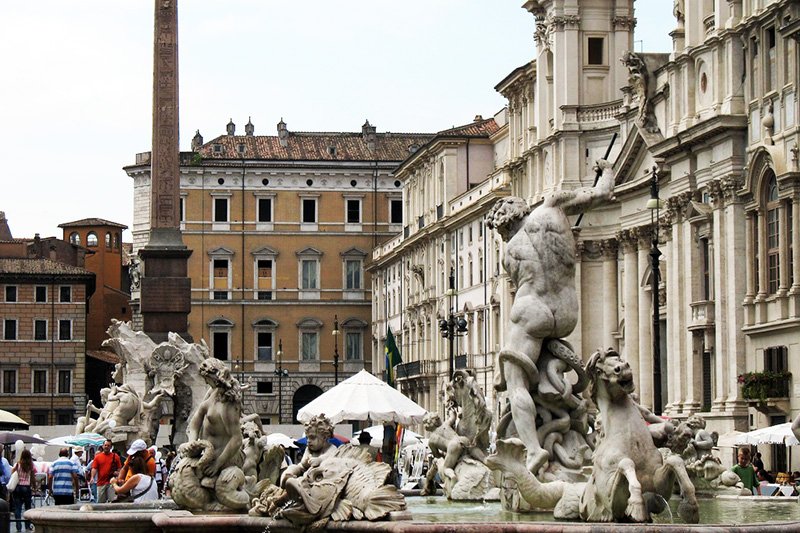 Photo: Fountain at the northern part of Piazza Navona, © Paolo Rosa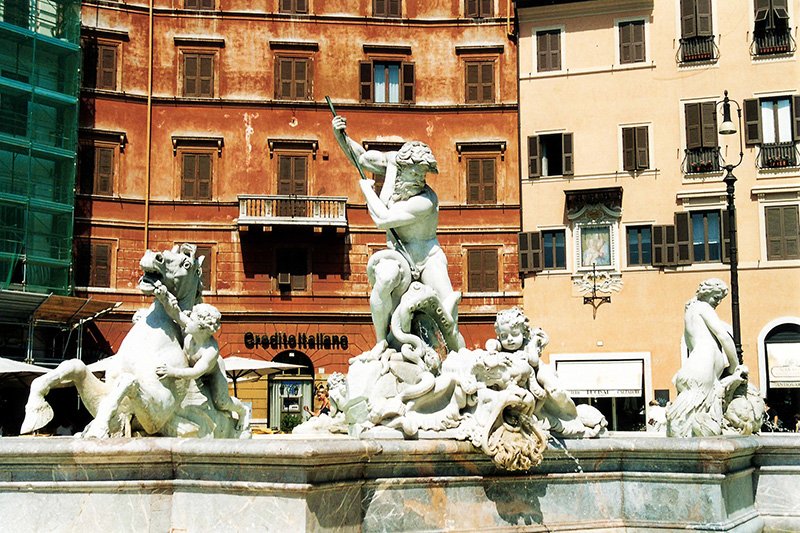 Photo: Piazza Navona fountain, © altotemi
Fontana del Nettuno on the map
Location: Piazza Navona