Adventure Rating in Rome
TOP-65 adventure's step-by-step
recipes & lifehacks
How to drive Vespa - iconic italian scooter in Rome
How to peek through the Knights of Malta keyhole in Rome
How to visit the Colosseum in Rome
How to see the illusion of St. Peter's dome in Rome
How to climb to the roof of the Altar of the Fatherland in Rome
How to admire Rome from the Aventine Hill in Rome
How to walk through the orange garden in Rome
65 things to doin Rome
Take local guide
You can visit this place in one of our tours.
Choose
This column, placed on Piazza Colonna, is the monument built in honor of Marcus Aurelius and his victory in marcomannic wars.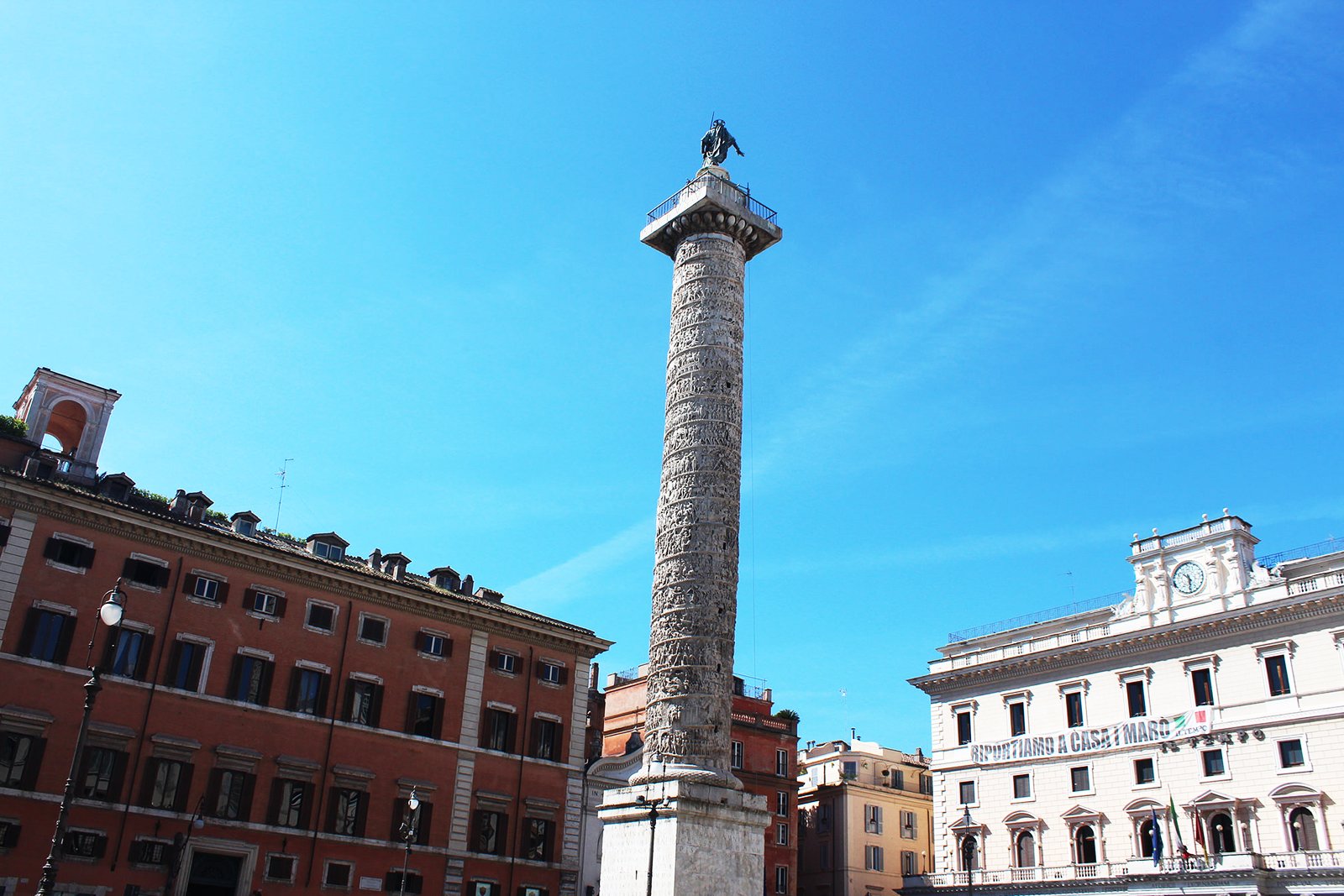 On the central square of Rome there is a 40-meter-high column - the Column of Marcus Aurelius. The construction began as far back as 130. The unique historical monument is decorated with thematic bas-relief conveying significant events of the Marcomannic Wars.
The Column is visually divided into 28 cylindric blocks and the diameter of the monument is 3,7 meters. It really stirs travellers' interest.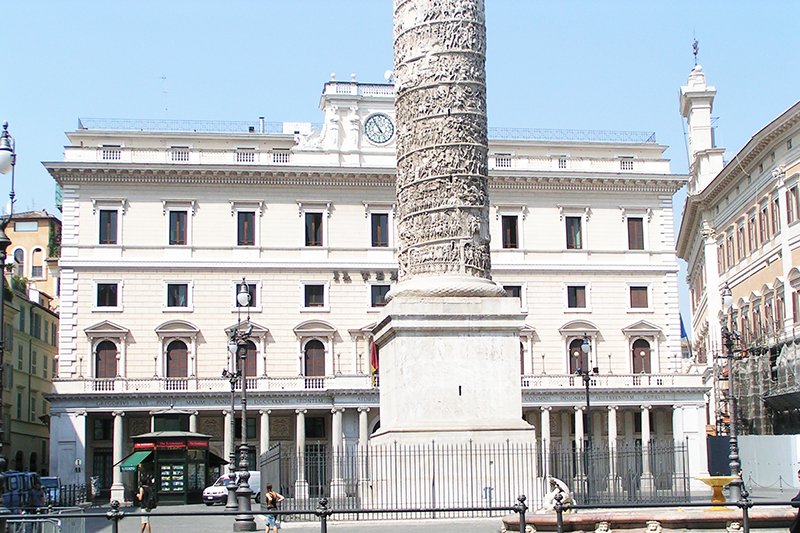 Photo: Column of Marcus Aurelius on Piazza Colonna, © Simone Ramella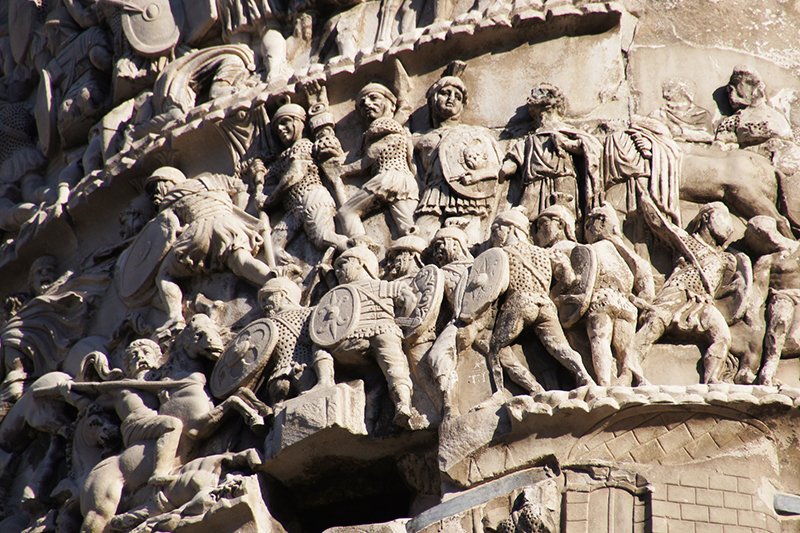 Photo: Column of Marcus Aurelius, © Patrick Denker
How to get
You can get to the architectural landmark taking any kind of public transport, subway including (Line B, Spagna station).
Column of Marcus Aurelius on the map
Location: Piazza Colonna, Roma