Adventure Rating in Rome
TOP-65 adventure's step-by-step
recipes & lifehacks
How to drive Vespa - iconic italian scooter in Rome
How to peek through the Knights of Malta keyhole in Rome
How to visit the Colosseum in Rome
How to see the illusion of St. Peter's dome in Rome
How to climb to the roof of the Altar of the Fatherland in Rome
How to admire Rome from the Aventine Hill in Rome
How to walk through the orange garden in Rome
65 things to doin Rome
Take local guide
You can visit this place in one of our tours.
Choose
Villa Borghese is a magnificent landscape park in the English style, a popular place for walks and picnics in Rome. Also here is the museum with the incredible collection of art.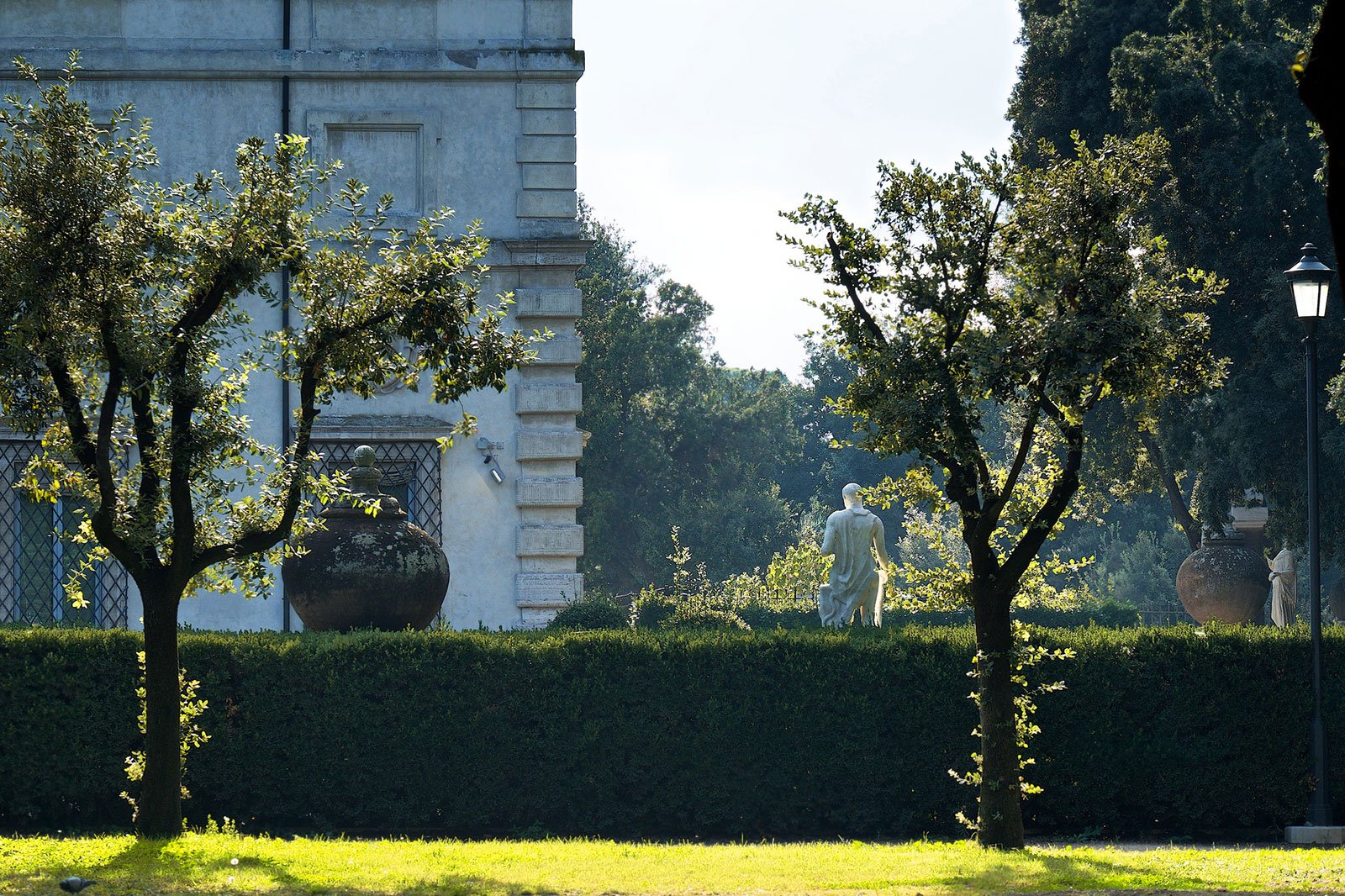 At the beginning of the 17th century Cardinal Scipione Borghese decided to build the great park with the antique sculptures on the Pincho hill.
How to get here
You can climb up the
Spanish Steps
or you can take a walk from the del Popono square. Also you can take the bus # 5, 19, 52, 53, 63, 86, 88, 92, 95, 116, 204, 217, 231, 360, 490, 495, 630, 910, 926.
If you want to get the park by the subway, you need the Spagna station (line A).
Tickets to Borghese Gallery
Villa Borghese is the public park, and the entrance is for free. You need to pay only for visiting the museums, located here. The most well-known of them is the Borghese Gallery with the cardinal's incredible collection of art.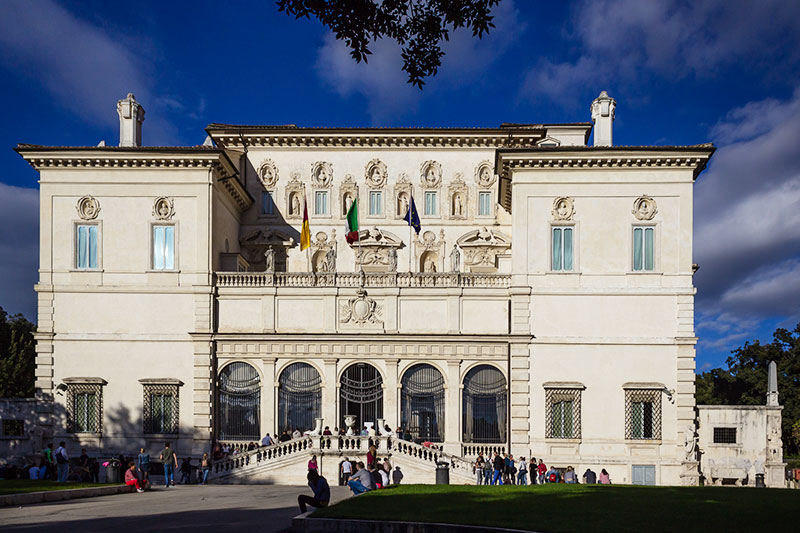 Photo: the Borghese Gallery from the outside, © Zoltan Herold
The tickets to the Gallery cost €15 for adults and €2 for children. You can buy them on the official website.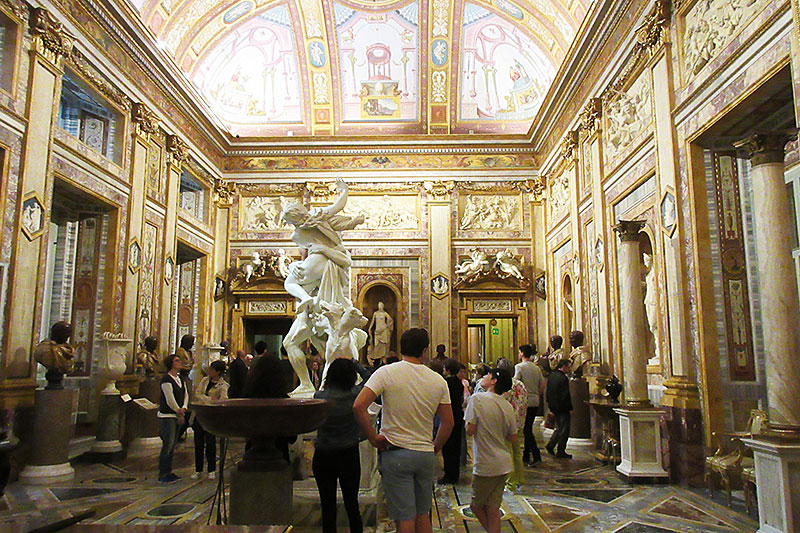 Photo: inside the Borghese Gallery, © Elizabeth Rosalyn
Other places to visit here
Besides the main gallery, here you will find the National Gallery of Modern Art, The Villa Giulia, the Villa Medici and the Globus Theatre, specializing on the Shakespeare's novels.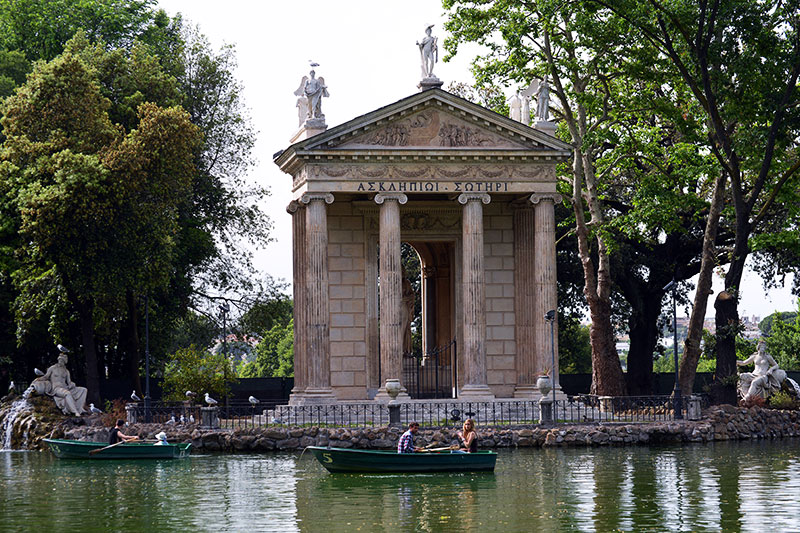 Photo: The Villa Borghese's park, © Harvey Barrison
Also you can just walk here in the park, enjoying the fresh air, or take a boat on the lake, or even see the green parrots. Walk by feet or rent a bike or a segway.
Things to do here
5
Villa Borghese on the map
Open hours
from 9:00 am to 7:00 pm
Contacts