Villa Torlonia
#31 of 66 places to visit in Rome
Villa Torlonia is a large complex, enclosed by walls and representing a park with fountains and pavilions, a large palace and buildings in the style of ancient Rome. There is a lemon garden, conservatory, Moorish Grotto, a museum, where you can see the amazing sculptures.

Previously, this villa belonged to the Torlonia family. Mussolini rented it from the Torlonia for one lira a year to use as his state residence. There are no tourists here, so the Romans often come here for walks in the park and even have a picnic on the grass.

Villa Torlonia is located two kilometers north of Termini Station. You can reach it by metro (line B, Bologna stop) or by bus (№36, 84, 62, 60 or 90).

Below the villa is an underground bunker, which was built by order of Benito Mussolini.
Things to do here
1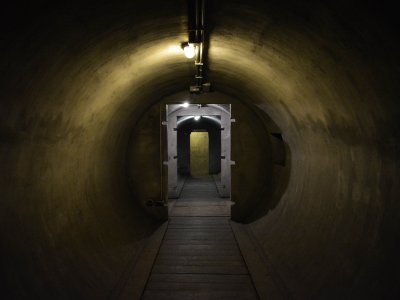 oddviser
Visit the Mussolini's bunker
Benito Mussolini was living in the Villa Torlonia for a few years and built the bunker to hide himself and his family in case of bombardment.
How much: from

7 euros
3
Villa Torlonia Guest
Share an idea!
Have an adventure or entertainment idea that we don't have yet? Share your idea with other adventure-seekers!
−
Villa Torlonia on the map
Location: Via Nomentana, 70
Open hours
from 9:00 am to 9:00 pm