The Orange Garden
#4 of 62 places to visit in Rome
In fact, a park with orange orchards called Savello, but the city residents and travelers called it the Orange Garden (Giardino degli Aranci).

Here you can escape from the bustling city, hiding from the heat under a canopy of trees, take wild and tasteless orange and see the life of Romans, who like to rest here after a working day.

It is better to come here at dawn or before the closing (around 6 pm). In this time you can enjoy Rome in complete silence.
Things to do here
1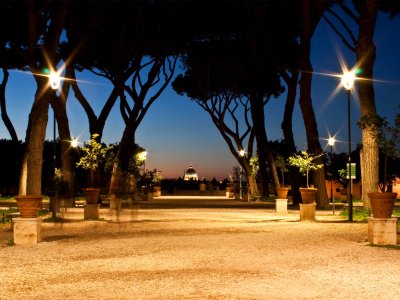 Kateryna Plakhotna
Walk through the orange garden
Get lost among the green orange trees, breathe in their seductive aroma and have a little picnic in the favorite place of every Roman.
How much:

free
33
The Orange Garden Guest
Share an idea!
Have an adventure or entertainment idea that we don't have yet? Share your idea with other adventure-seekers!
−
The Orange Garden on the map
Location: Aventine Hill
Open hours
till 6:00–7:00 pm