World
Italy
Rome
Basilica of Saint Clement
in Rome
This is a small and modest Basilica is located near the Colosseum and keeps the ancient treasures that will delight all lovers of antiquities.
Basilica of Saint Clement
#17 of 45 things to do in Rome
Basilica of Saint Clement is a three-tiered complex of buildings: the Basilica of the 12th century, the early Christian basilica of the 6th century and the lower tiers of the 1st century AD.

Basilica is full of early Christian symbols, you can find the relics of Saint Clement, Ignatius of Antioch, and Saint Cyril (who co-invented the Glagolitic alphabet ).

On the lower tiers of the Basilica is located Mithraeum dedicated to the cult of Mithras. This ancient structure, delicate and majestic, brings awe to everyone that is not indifferent to history.

Region: Rome, Italy

Location: via Labicana, 95

Open hours: from 8:00 am to 6:30 pm
Things to do here 1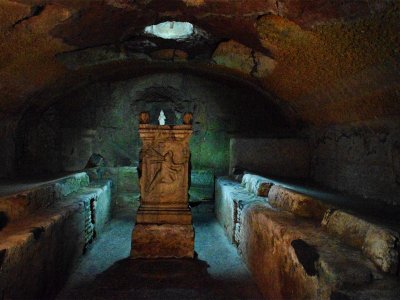 Super Сrabe
Go down to the Mithraeum
Go down to Temple of Mithras into the basement of the ancient basilica and knelt before the deity consent and sunlight :)
How much: from 10 euros
9
Basilica of Saint Clement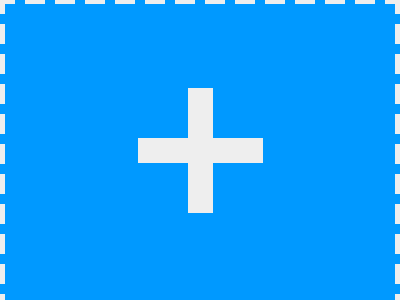 Guest
Share an idea!
Have an adventure or entertainment idea that we don't have yet? Share your idea with other adventure-seekers!
−
Basilica of Saint Clement on the map
Tours & excursions 1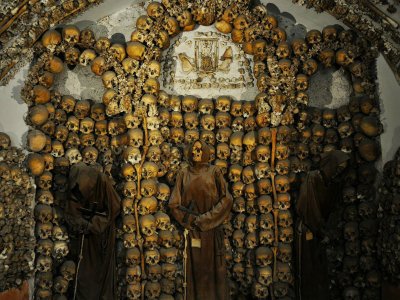 Rome Catacombs & Crypt
Visit the world's largest underground burial channels which are a testament to the world's largest ancient Christian community.
Price from 73 euros
41
More places to visit in Rome
Photo credit © http://www.ichotelsgroup.com