Adventure Rating
in Rome
TOP-65 adventure's step-by-step
recipes & lifehacks
How to drive Vespa - iconic italian scooter in Rome
How to peek through the Knights of Malta keyhole in Rome
How to visit the Colosseum in Rome
How to see the illusion of St. Peter's dome in Rome
How to admire Rome from the Aventine Hill in Rome
How to walk through the orange garden in Rome
How to touch the Mouth of Truth in Rome
65 things to doin Rome
Take local guide
You can visit this place in one of our tours.
Choose
Cinecitta
#24 of 65 places to visit in Rome
Cinecittà Studios is a special place for every movie fan - "Italian Hollywood", the birthplace of Italian cinema. Here worked brilliant creators of cinema, here were filmed movies that received "Oscar", there still are the scenery that we have seen in our favourite films.

In the studio you can walk independently or take a guided tour. Here you can see the director's studio, which gives details of all the stages of the movie, to see how the recorded sound for movies and how the script turns into a movie.

All decorations to movies you can touch, they are made of polystyrene, though in appearance seem real. There are medieval buildings, and luxury buildings of the Roman Empire, and even the French streets here.
Things to do here
1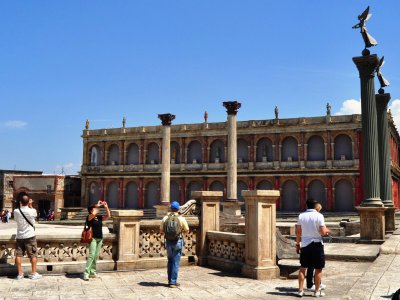 Visit the Cinecitta Studios
The largest Europian film studios, where the greatest Italian moovies were created. Visit it to feel yourself the part of it's history.
€10
8 Share an idea!
Have an adventure or entertainment idea that we don't have yet? Share your idea with other adventure-seekers!
Cinecitta on the map
Location: The studio\'s address is Via Tuscolana. It\'s located just in front of the metro station.
Open hours
from 9:30 am till 7:30 pm