Adventure Rating in Rome
TOP-65 adventure's step-by-step
recipes & lifehacks
How to drive Vespa - iconic italian scooter in Rome
How to peek through the Knights of Malta keyhole in Rome
How to visit the Colosseum in Rome
How to see the illusion of St. Peter's dome in Rome
How to climb to the roof of the Altar of the Fatherland in Rome
How to admire Rome from the Aventine Hill in Rome
How to walk through the orange garden in Rome
65 things to doin Rome
Take local guide
You can visit this place in one of our tours.
Choose
Ruins in the center of the Eternal City remind of the olden Roman time. This is the site of columns, arches and temples remnants.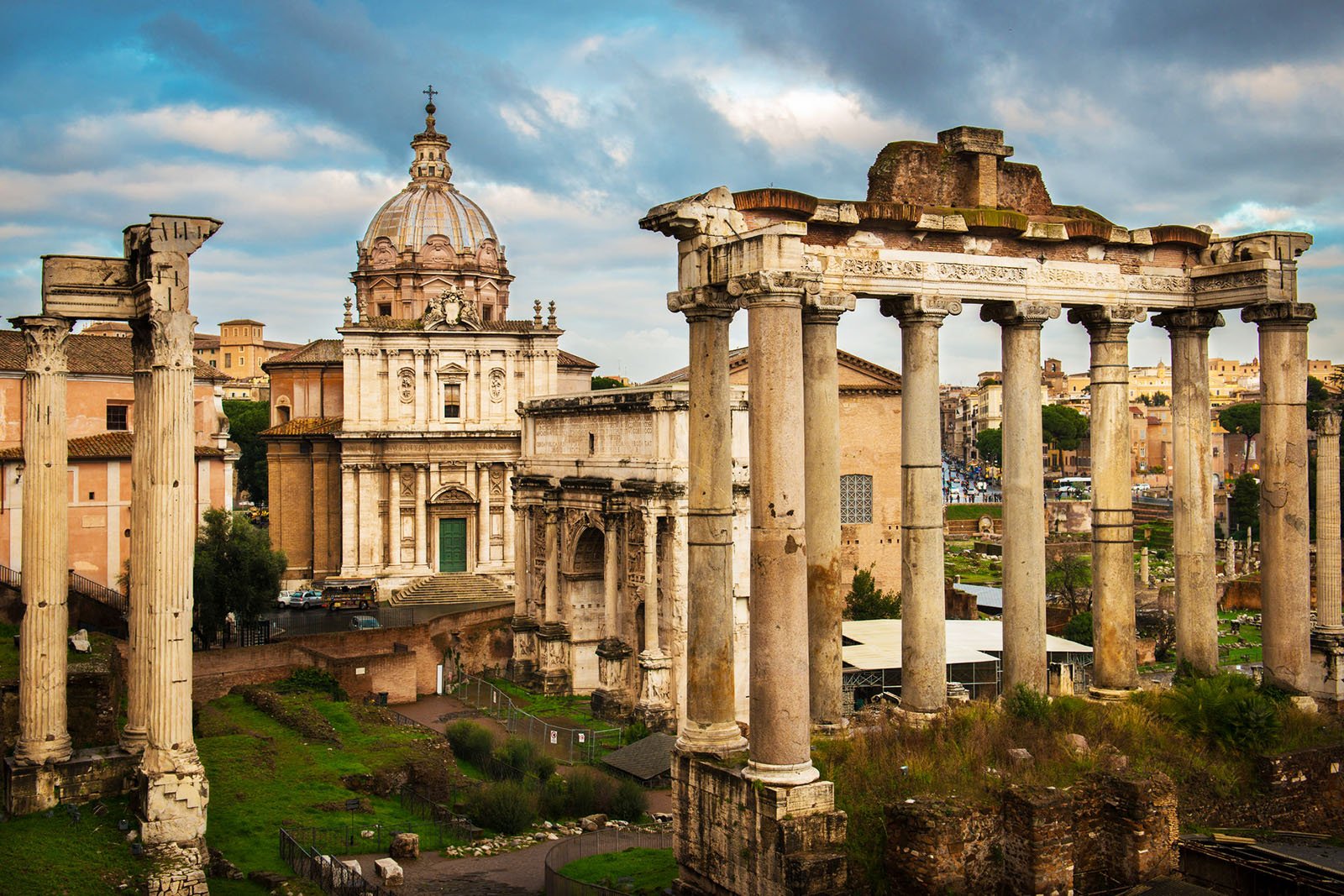 The well-known Roman Forum is acknowledged to be the most ancient piece of architecture of the country; it was constructed in VI century AD. This place keeps the history of all the state. During the centuries lots of buildings were destroyed by fire and after that there were constructed new buildings and reconstructed still-standing basilicas, temples and everyday buildings.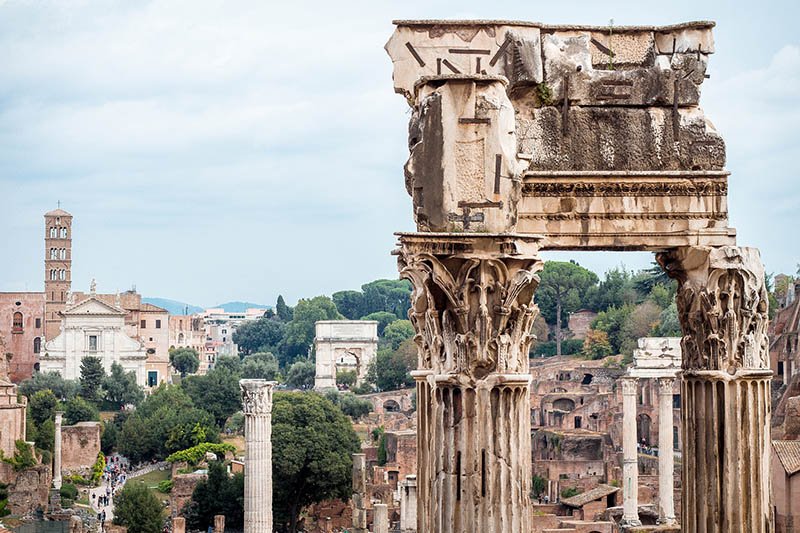 Photo: Roman Forum, © Alber, @flickr
The Roman Forum is a unique complex of superb constructions that tells the great history of the country. Despite the absence of single-part constructions every year it is visited by thousands of tourists from all over the world who really want to get soaked by the mysterious period, to take remarkable pictures of ancient architectural monuments and to listen to legendary stories about great Romans that lived here hundreds of centuries ago.
What is worth seeing here
It will take hours to go sightseeing around the Roman Forum, but here time flies and you don't even feel it, but you will definitely feel pleasant and exciting emotions after visiting the place.
• A lot of ruins of former splendid constructions remained on the terrace of the modern complex . The Curia Romana is the only building that has the maquette of its initial construction. This is a place where the Senate of Ancient Rome held a sitting.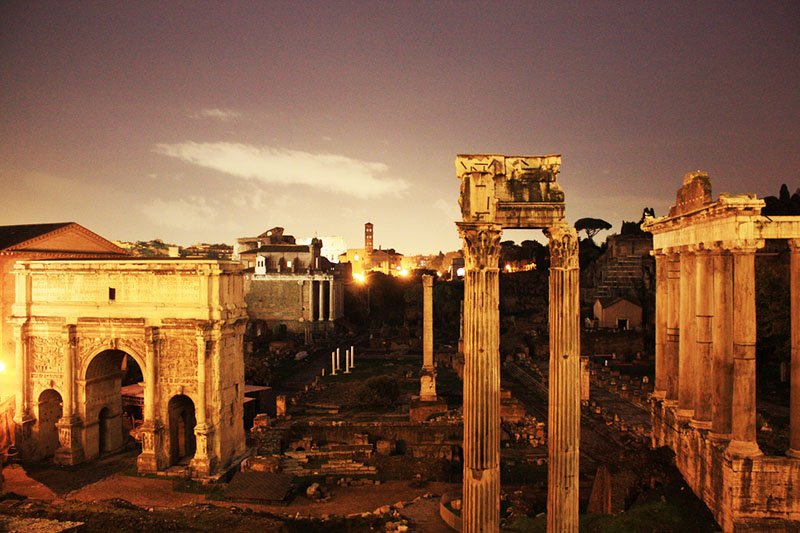 Photo: Roman Forum, © Martin Fisch
• Also you should see the "tribuna dei rostra" that was constructed before AD. Next to the architectural monument there is "Lapis Negris" - a huge stone hidding the tomb of the great Roman founder Romulus (according to the legend).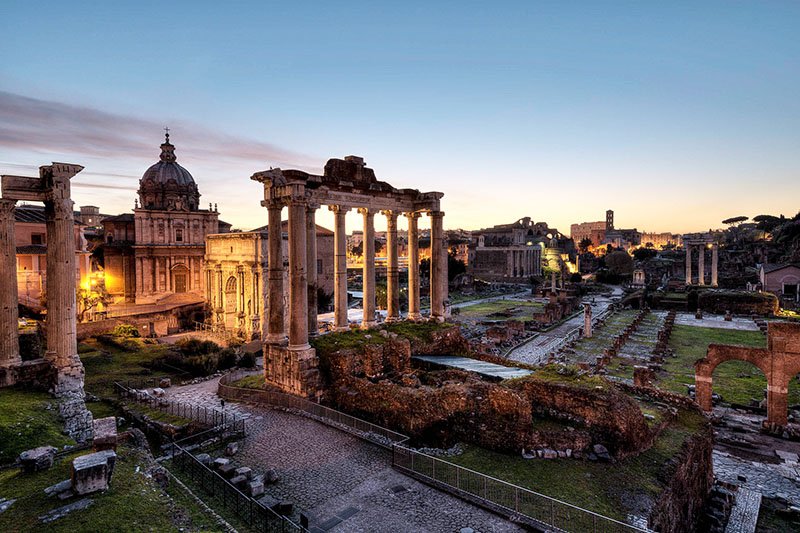 Photo: tribuna dei rostra in Roman Forum, © Ade Russell
• Curtius crevice is situated in the central part of the Forum, and a little farther the Temple of Vesta is situated. On its left there are only two columns. In the past it was the site of the superior Temple of Antoninus and Faustina.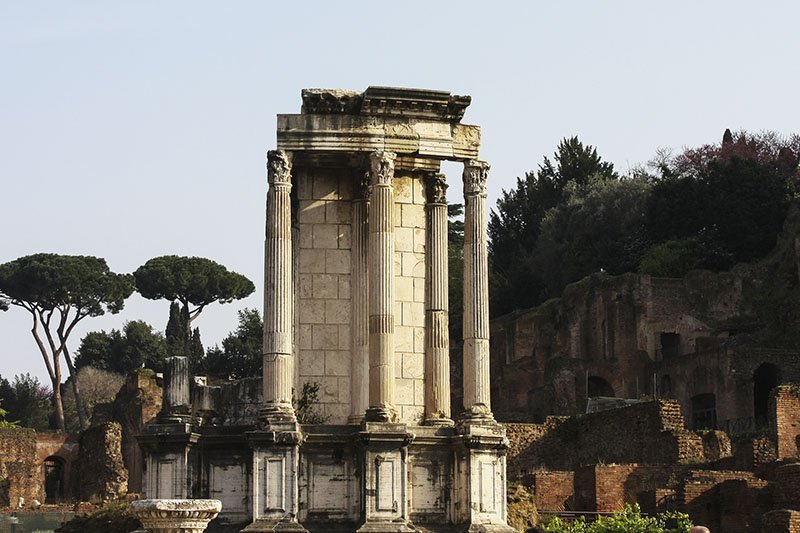 Photo: Temple of Vesta, © Jeroen van Luin
• The most worshiped place of the Roman Forum is the Temple of Saturn. The construction didn't remain till our days, only eight splendid columns are still rising over the complex.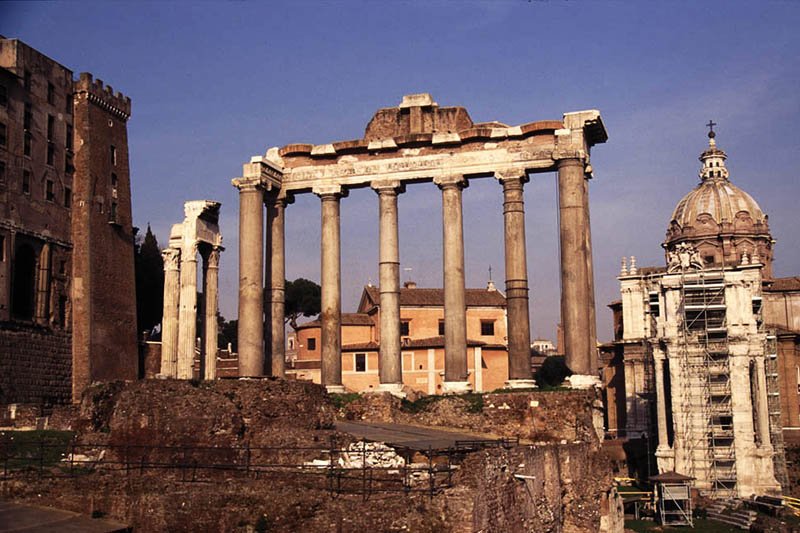 Photo: Temple of Saturn, © Penn State University Libraries Architecture and Landscape
• The Arch of Constantine is other monument of Ancient Rome. They are quite popular among newly-weds and young travelers. The Romans believe that if you go along the ruins via Gregorio a couple is to be happy.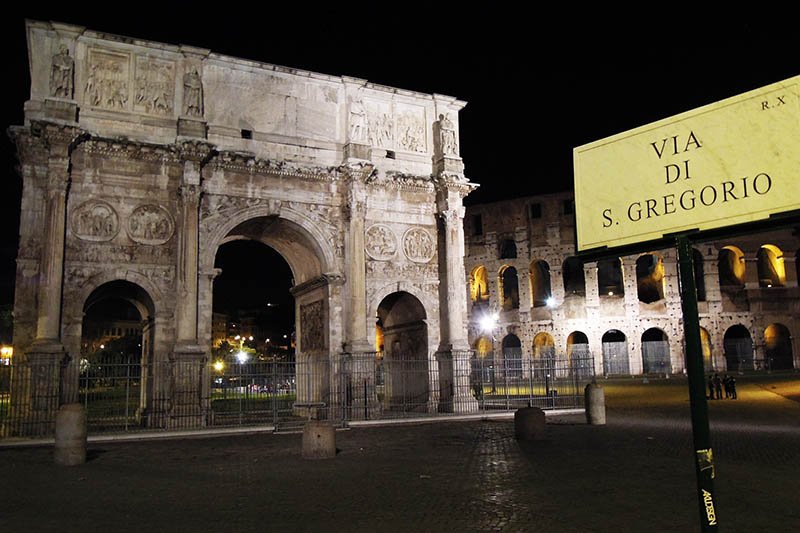 Photo: Arch of Constantine, © David McKelvey
How to get the Roman Forum
Take a subway (line B) and head to Colosseo station. You can buy a ticket at the box office at the entrance. The price is 12 euros.
Roman Forum on the map
Location: Via della Salara Vecchia, 5/6,Roma