You will find out everything about the Colosseum, also known as the world's biggest amphitheater. UNESCO has added it to the list of the "World Heritage": its construction started in 72 A.C. and ended 8 years later. It could contain from 50 to 75 thousand spectators, and was used until 523 A.C.
Your tour guide will tell you about the different techniques used to build it and will introduce you to the Gladiators' world, the famous fighters who used to duel in the arena: it appears that this type of fighting started in ancient Greece in order to celebrate private memorial services and the Romans transformed them in to acclaimed public shows. The Colosseum day type was split in three sections: fights between men and animals in the morning, execution of criminals at lunch time, gladiator fights in the afternoon. Our tour will go on through every details: from the organization to the social and economical aspects. In particular they will introduce you all types of gladiators: there used to be around 30 types and each one of them used the roman emperor's military fighting techniques.
Next stop is Palazzo dei Cesari, on the Palatine Hill. This is where the word "Palatium" (building) comes from. You will be taken to see the ruins of the Domus Augustana and then the paintings of Nero's first palace: the only ones that were saved after the arson.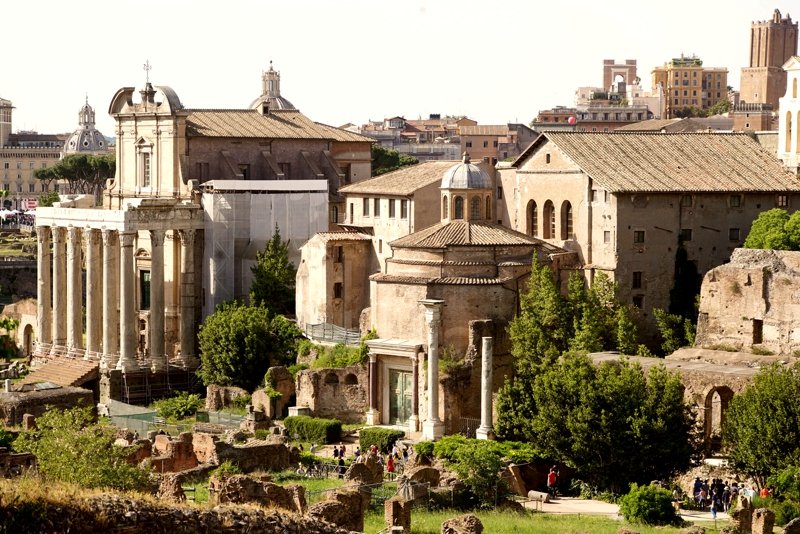 Photo: Palatine Hill, © Sarah Olmstead
Our tour ends with a visit to the Roman Forum, originally a necropolis, later transformed in the heart of Rome with temples, cathedrals, the Popes' Curia and Domus.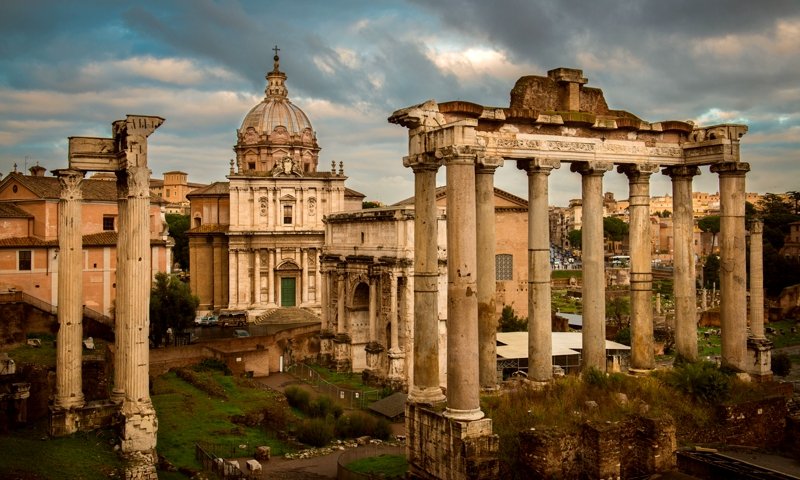 Photo: Roman Forum, © Amie Frith
Important to remember:
• People under 18 must bring a valid ID.
• It is not permitted to enter the Colosseum with trolleys, large suitcases and backpacks, umbrellas with a spike tip, kick scooters, glass bottles, knives, scissors, any tools that could be harmful to other people or damage works of art.
• Push chairs are permitted.
Meeting point on the map
Via Capo D'Africa,15a
Languages:

English

Russian
Duration: 3 hours
Included: skip-the-Line entrance to the Colosseum, the Palatine Hill and the Roman Forum guided tour, handling fee, assistance.
Not included: entrance to the Colosseum's underground and transfer from/to hotel.
Book in one click

4 travellers liked this tour

Limited number of tickets. Don't miss it!
Book now