Adventure Rating in Rome
TOP-65 adventure's step-by-step
recipes & lifehacks
How to drive Vespa - iconic italian scooter in Rome
How to peek through the Knights of Malta keyhole in Rome
How to visit the Colosseum in Rome
How to see the illusion of St. Peter's dome in Rome
How to climb to the roof of the Altar of the Fatherland in Rome
How to admire Rome from the Aventine Hill in Rome
How to walk through the orange garden in Rome
65 things to doin Rome
Take local guide
You can visit this place in one of our tours.
Choose
One of the most important roads in the Ancient Rome, and the interesting place to visit, known for it's catacombs and tombs, located along it.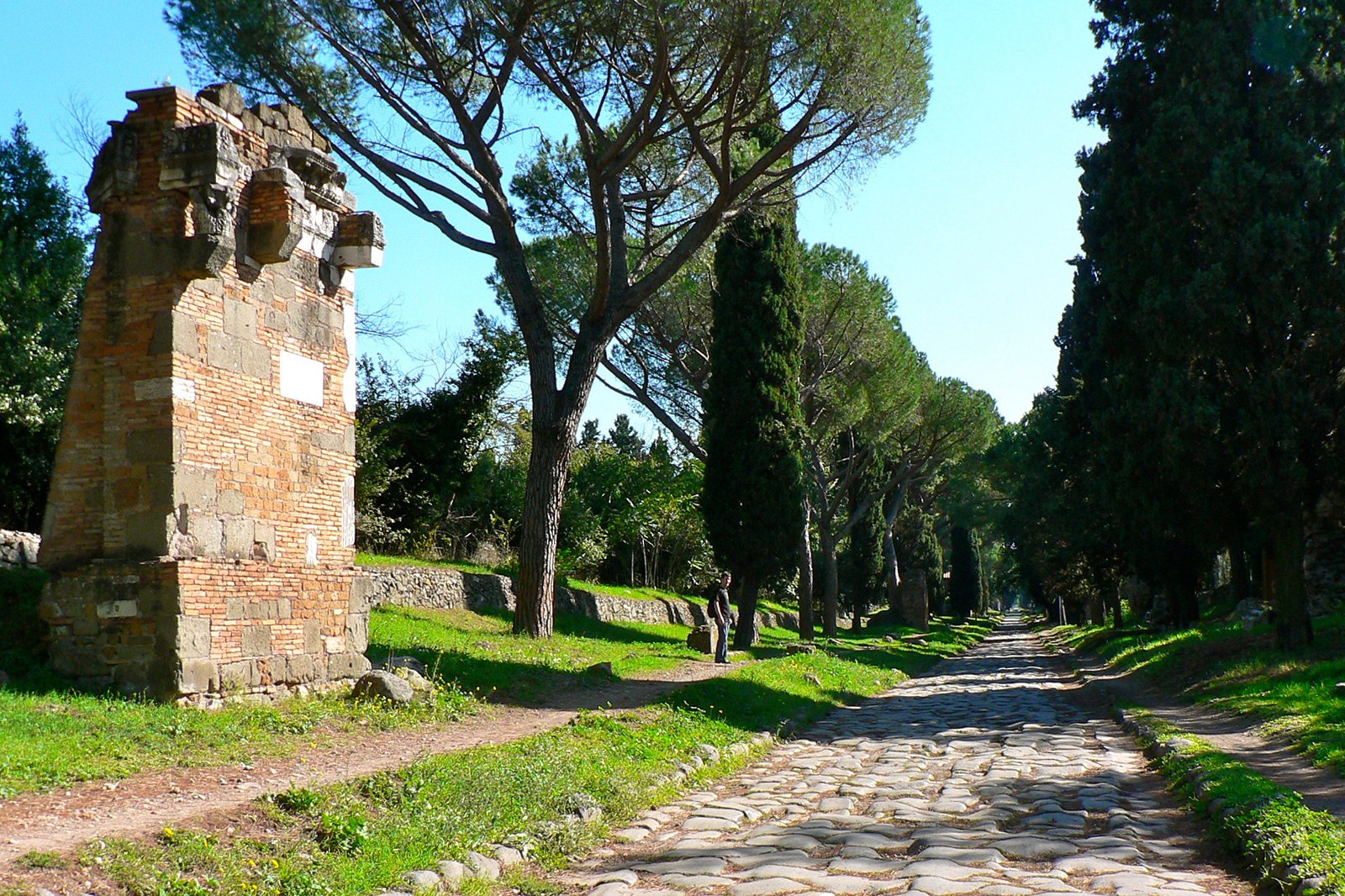 The Appian Way was so important for the Ancient Rome, that it was called "the queen of the long roads": the way to the main waterfronts, the military and the trade rout.
How to get here
The part of the road is now located just in the city and called The Old Appian Way (Via Appia Antica ). It starts from the San-Sebastiano gate (Porta San Sebastiano). You can take the bus ## 118 or 218 to get here.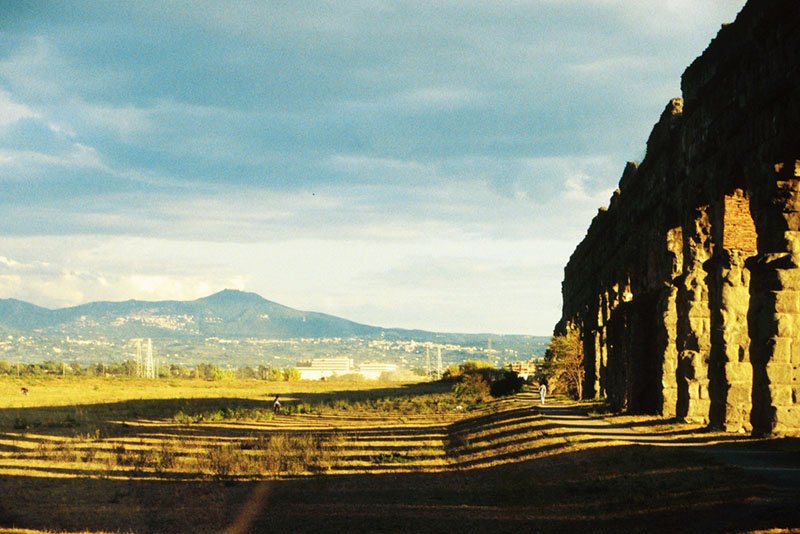 Photo: Appian Way, © Jim Gunnee
Intresting facts and the history
In 71 BC, after the Gladiator War (The Third Servile War) was finished, the 6000 of slaves were crucified by the Rome government along the Appian Road from Rome to Capua. You can imagine, how it looked like, with the help of one of the "Game of Thrones" episode.
The richest Rome citizens built villas, monuments and tombs along the road. The cemeteries inside the town were forbidden, so Romans buried their relatives along the roads, and the Appian Way became the most honoured and expensive place for it.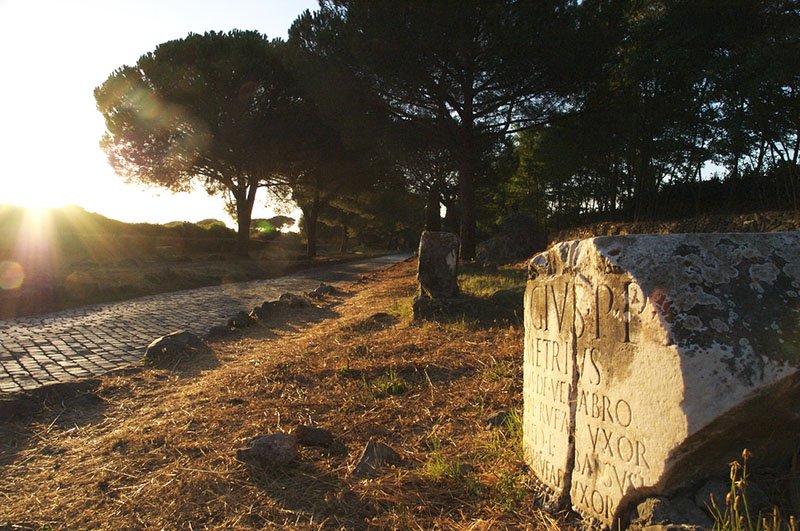 Photo: Appian Way, © Marco Polimeni
The road was 570 metres length, and it took over 15 days to get from the beginning of Appian Road to it's end.
The Appian Way in the modern Italy
In the middle ages the road became the popular pilgrimage place. And today a lot of people also come here to see the catacombs, where the Christian Saints are buried.
Now the Appian Way is the public road, it's mostly asphalted, but some parts have saved it's initial appearance. The road is closed for the traffic on the weekends.
Along the Way you can find the catacombs, churches, mausoleums and ancient villas. Park of the Caffarella with it's meadows, sheep and the old farm, where the tasty cottage cheese is sold, is placed here too.
Things to do here
1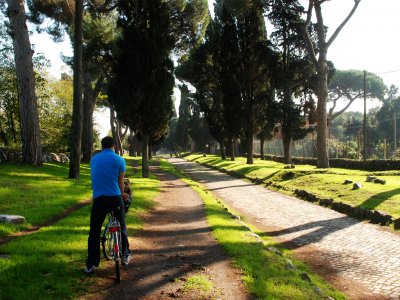 Cycling the Appian Way
Rent a bicycle and go on a road with which the Roman legions began their conquest.
€15
30 Know more things to do?
Share your ideas of what to do in Rome with other travellers — together we'll make our travellings more interesting!
Appian Way on the map