Nicolo Piccolomini street
#8 of 62 places to visit in Rome
Nicolo Piccolomini street (via Nicolo Piccolomini) is one of those secret streets of Rome, which is known only to the locals. It offers a beautiful view of St. Peter's dome and you will notice an interesting optical illusion: when approaching the cathedral it moves away and, and at a distance - closer.

On this street is best to travel on a motorcycle so the effect of this optical illusion will be stronger. Many Romans like to do this. In the evenings there are many motorcyclists here.
Things to do here
1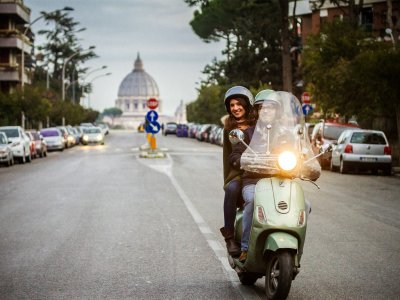 Eugene Krasowski
See the illusion of St. Peter's dome
When you visit Nicole Piccolomini street you can see the unusual optical illusion with the St. Peter's Cathedral!
How much:

free
35
Nicolo Piccolomini street Guest
Share an idea!
Have an adventure or entertainment idea that we don't have yet? Share your idea with other adventure-seekers!
−
Nicolo Piccolomini street on the map