Cycling the Appian Way
#15 of 66 things to do in Rome
You can ride on the famous Appian Way by a bike that will be much faster and more fun than to go through it on foot. You will see magnificent buildings, catacombs, the park where you will find the old farm and can buy homemade cheese, basilicas and mausoleums.

You can take a bike in the front of the church at the beginning of the Appian Way, or drive to the 118 bus to the tomb of Cecilia Metella and take a bicycle in Appia Antica Café nearby.
Where to do?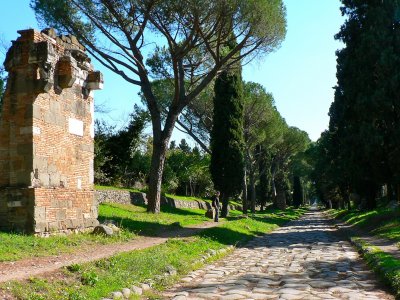 Appian Way
One of the most important roads in the Ancient Rome, and the interesting place to visit, known for it's catacombs and tombs, located along it.
39
Rome
How much?
€3 per hour or €15 per day.