Vespa is the iconic Italian scooter, it had become a symbol of this country, and every traveler dreams of becoming the hero of the film "Roman Holiday", rent a Vespa and go toward adventures in the Eternal City.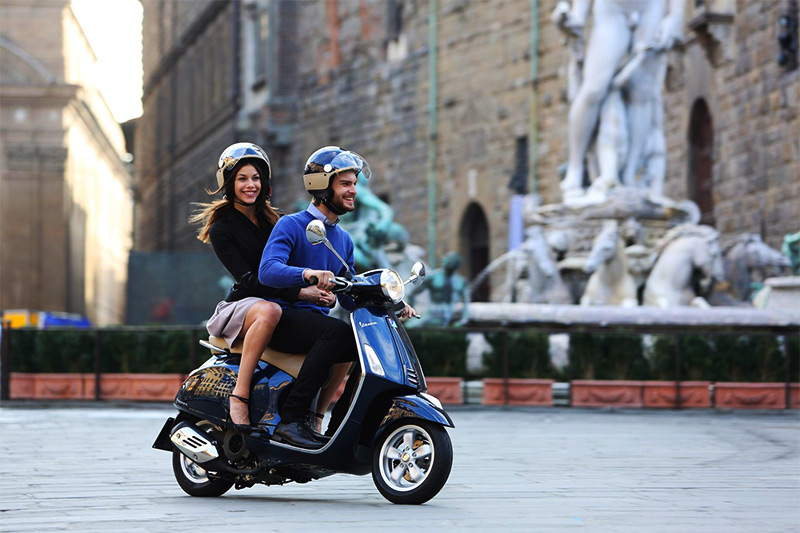 This is one of the most convenient transport in the city, where are the permanent traffic jams and congestion. On a scooter you can travel around Rome, you will have time to visit the most interesting events, and during the trip you will see beautiful narrow streets and magnificent facades of buildings.
Tips and hints:
in Italy, for driving any scooter or moped driver's license required. With driving license type B you can drive a moped to 125 cc and less than 11 kilometers per hour. For more you need the certificate type A.
Prices:
up to €75 per day. The easiest way to rent a motor scooter on the station square to the right of the train station.