Touch the Mouth of Truth
#9 of 66 things to do in Rome
Do you remember how Audrey Hepburn and Gregory Peck's characters in "Roman Holiday" saw the well-known Mouth of Truth and decided to check each other on the honesty?

This film made this place the mecca of all travelers in Rome, who want to recreate the iconic scene from the film and check yourself for honesty in this medieval "lie detector".

Mouth of Truth (Bocca della Verità) is the image of the god Triton (or Ocean) on a huge marble slab that entombed in the annexe of the Basilica of Saint Mary in Cosmedin. Mouth of the statue slightly open and everyone who puts hand into the hole, thus giving life to the will of the gods. It is believed that if a man is honest, then he has nothing to fear, but if he is not honest, that the god will bite his hand.
Where to do?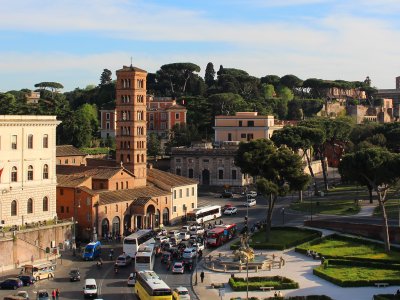 Location: Piazza della Bocca della Verita, 18
Open hours: from 10:00 am till 17:00 pm