Go down to the Mithraeum
#40 of 66 things to do in Rome
The small basilica near the Colosseum has Mithraeum - Temple of Mithras. It was found by accident and it was a real discovery among historians and lovers of antiquities.

Now Mithraeum allowed everyone to look at the ancient Iranian god who inspired awe and reverence in the old days, but quickly forgotten among Italians.

Mithraeum is a small room with a domed ceiling, there is the altar with the image of Mithras in the center.
Where to do?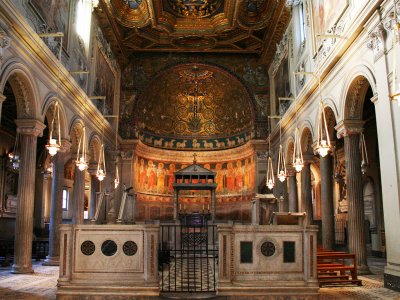 Basilica of Saint Clement
This small and modest Basilica is located near the Colosseum and keeps the ancient treasures that will delight all lovers of antiquities.
13
Rome
Location: via Labicana, 95
Open hours: from 8:00 am to 6:30 pm

How much?
entrance costs €10 (open hours for Mithraeum from 12:01 pm till 6:00 pm).