A ride in a horse carriage is a quick and romantic way to get acquainted with the history and beauty of the Eternal City.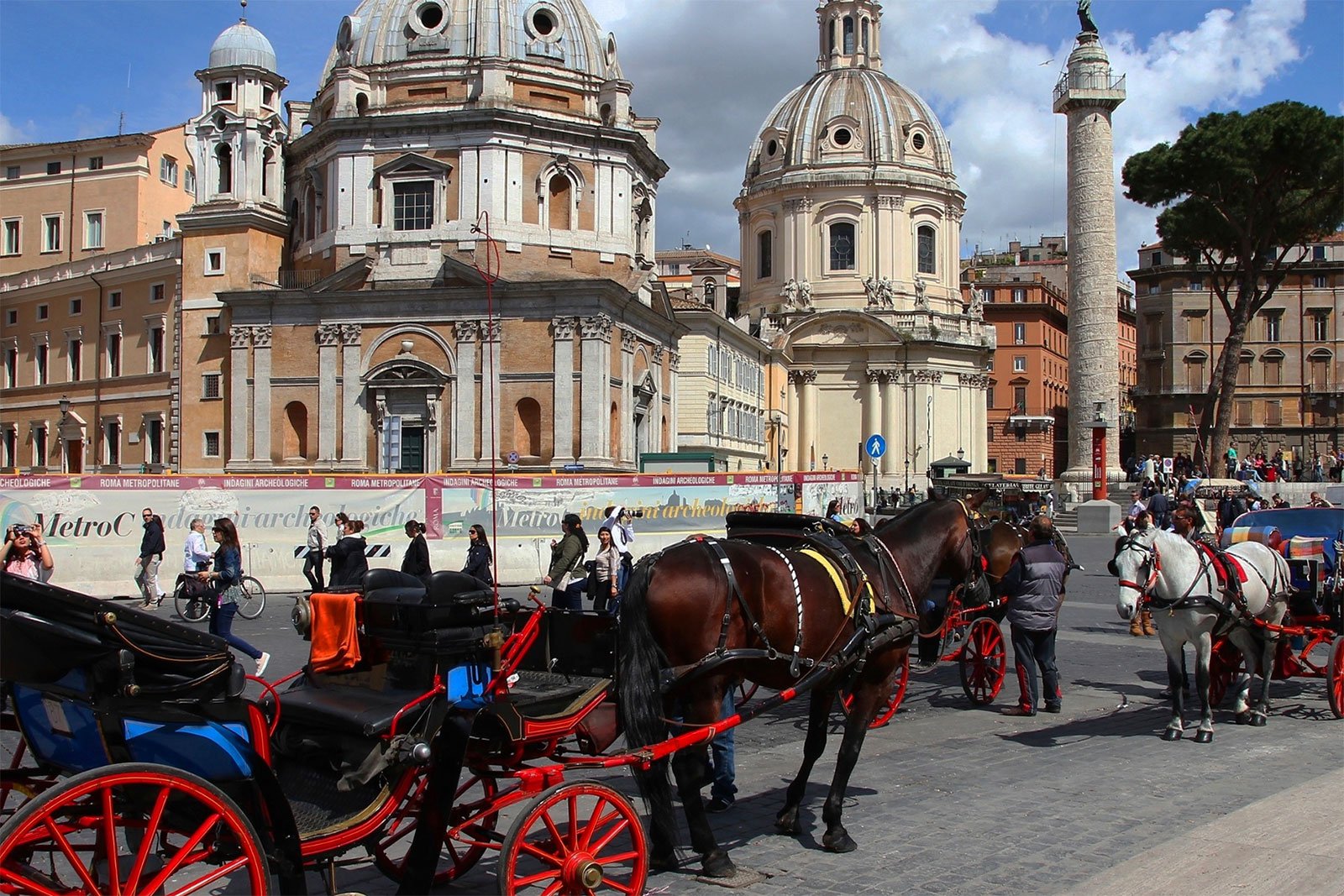 The Botticella (small barrel) is the roman name for this attraction: a horse-drawn carriage which is very popular in the travel areas of Rome. You can see them around the city with groups of travelers on board admiring the most suggestive corners of the city center.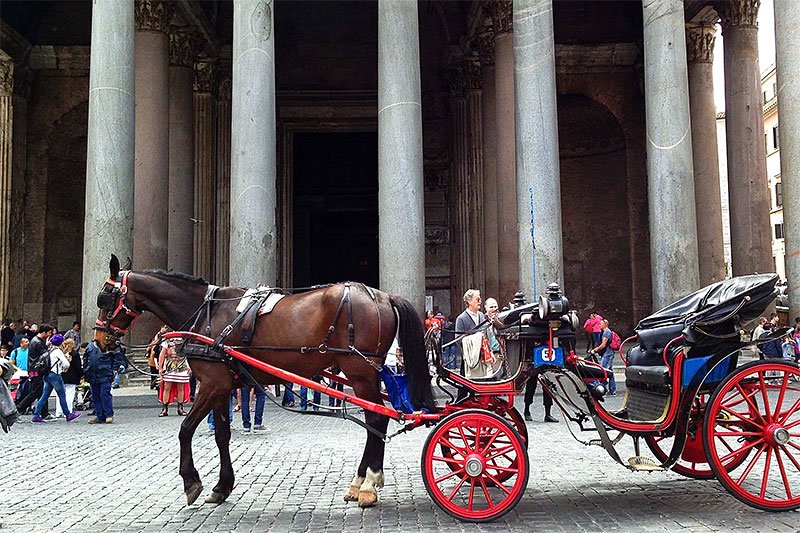 Photo: Horse carriage
The ride starts from the
Spanish Steps
— Piazza di Spagna, in front of the Fontana della Barcaccia designed by Bernini and his well-known son Gian Lorenzo in 1629. You will go through the characteristic narrow streets of the city reaching the Mausoleum of Augustus and Ara Pacis: an altar dedicated to Peace by August in the year 9 B.C. As you cross Cavour Bridge, the carriage will ride around Palace of Justice, commonly known as Palazzaccio (the ugly building) names this way by the Romans because of its excessive lavishness and gigantic proportions. Riding toward the next bridge, Umberto I, you can admire the magnificence of
Castle of Holy Angel
and Saint Peter's Basilica.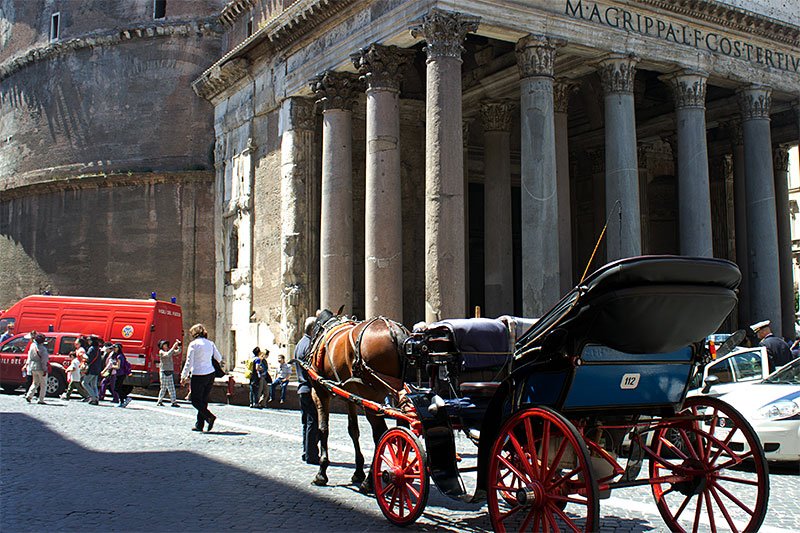 Photo: Rome on a horse carriage
You will have time to take pictures of the famous Bernini's Fountain of the Four Rivers and the splendid church of Saint Agnese in Agone. The carriage will then reach the
Pantheon
, a circular building dedicated to all past and present divinities, where you can find the tombs of some kings of Italy and that of Raffello Sanzio. Riding through Piazza Saint Ignazio and Temple of Hadrian you will reach Piazza Colonna, named after the column of Marco Aurelio placed in the middle of the square, where you can see Palazzo Chigi (House of Italian Parliament) and Montecitorio (Chamber of Deputies). The tour will end at Piazza di Spagna, in front of the spectacular Spanish Steps just where it started.
How to do?
1. Book a ride on the website.
2. Come to the meeting point - on Piazza di Spagna at the Spanish staircase.
3. Get into the wagon (it can hold no more than 4 people) and go forward to charming adventure.
5. Take photos and plunge into the romantic atmosphere of the city.
How much?
The cost per an hour ride on the carriage costs €75 per person, if you book an two-hour ride, it costs €125 per person.
Languages:

Russian

Ukrainian

Italian