Climb to the roof of the Altar of the Fatherland
#8 of 62 things to do in Rome
There is a big marble monument on the Piazza Venezia - Altar of the Fatherland. Climb to the very top of it - and you will find the most beautiful panorama of the city, here you also will be able to feed the famous Italian seagulls.
Where to do?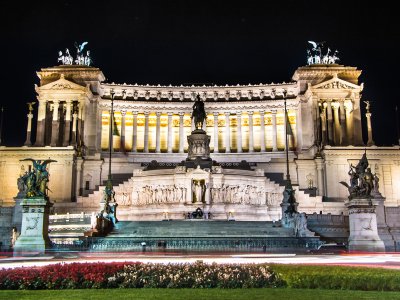 Altar of the Fatherland
It is a majestic monument in the heart of Rome, it occupies a site between the Piazza Venezia and the Capitoline Hill. You will find a magnificent view of the city on the top of it.
38
Rome
Location: Piazza Venezia
Open hours: from 9:30 am to 4:30 pm

How much?
entrance costs €7.
Tips and hints
entrance between Altar of the Fatherland and the Basilica of Santa Maria in Ara Coeli.