Adventure Rating in Rome
TOP-65 adventure's step-by-step
recipes & lifehacks
How to drive Vespa - iconic italian scooter in Rome
How to peek through the Knights of Malta keyhole in Rome
How to visit the Colosseum in Rome
How to see the illusion of St. Peter's dome in Rome
How to climb to the roof of the Altar of the Fatherland in Rome
How to admire Rome from the Aventine Hill in Rome
How to walk through the orange garden in Rome
65 things to doin Rome
The charming hotel palace in a Neo-Renaissance style is placed in a stone's throw from Piazza Navona, the Pantheon and Campo di Fiori.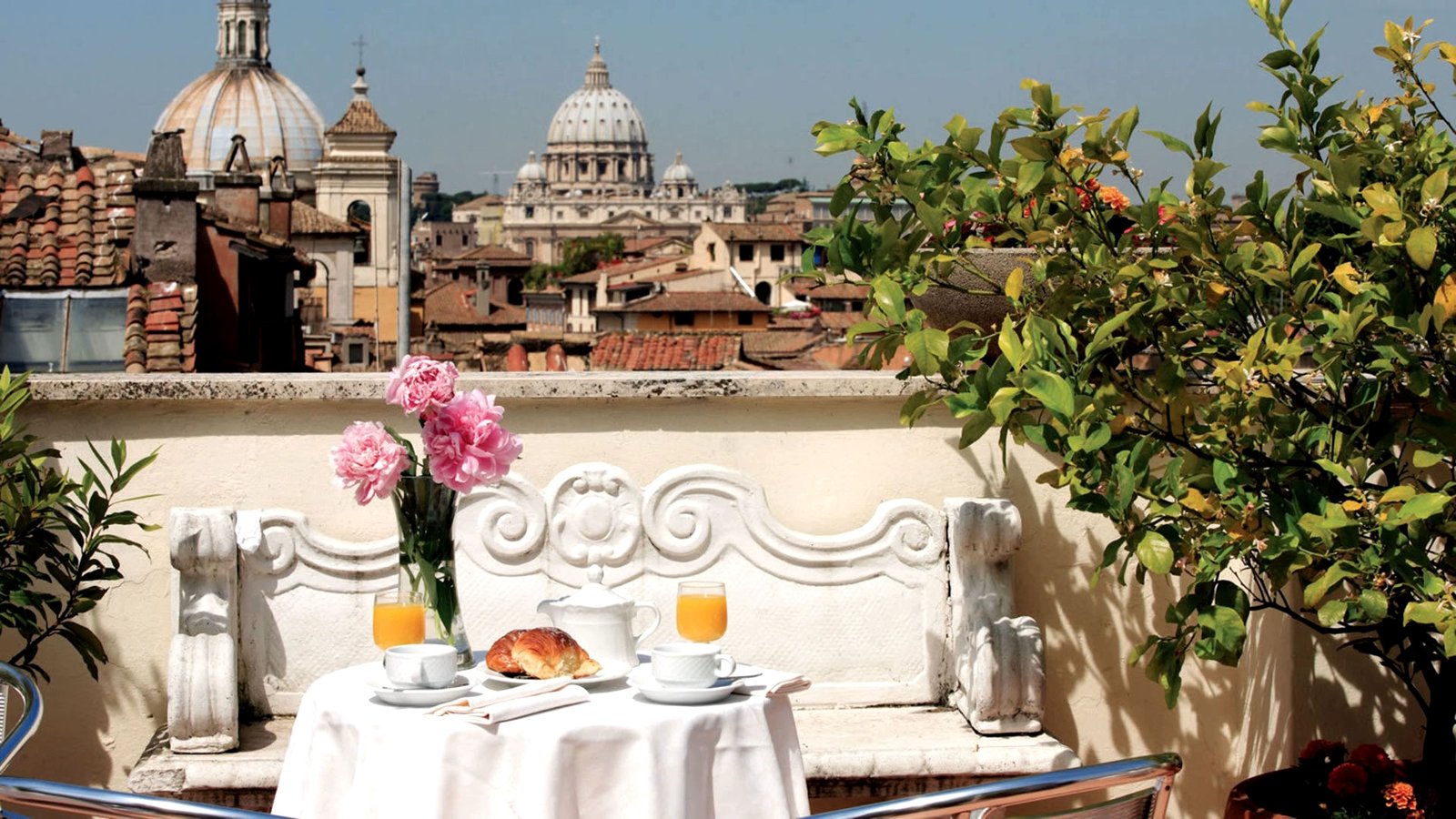 The charming 4-star Genio Hotel is located in the most elegant and interesting area of ​​Rome, it is one of the best hotels in the area, for those who want to be closer to the main sights of the city.
But the main feature of the hotel is that it offers a wonderful terrace where travelers can admire the stunning panorama of the Eternal City and taste Italian cuisine.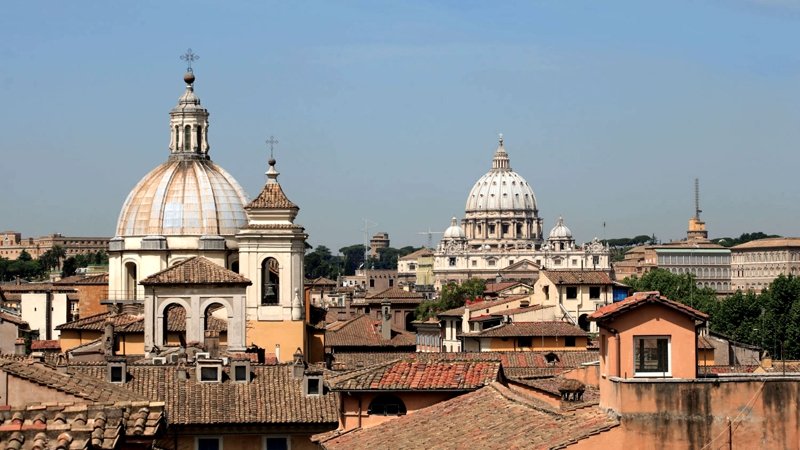 Photo: view from the terrace of the Genio Hotel
Banquet for hotel guests is arranged on the terrace, but anyone can go up to the terrace, pay €70 and observe all the beauties of Rome from the high roof of the building.
Restaurant in Genio Hotel on the map
Location: Genio Hotel, via Giuseppe Zanardelli 28.
Open hours
The terrace is open for visitors from 08:30 am to 10:00 pm.
Contacts
Phone: +39066833781