Take local guide
You can visit this place in one of our tours.
Choose
This basilica gathered under its arches, numerous works of art, however, it is a masterpiece of Italian architects in itself.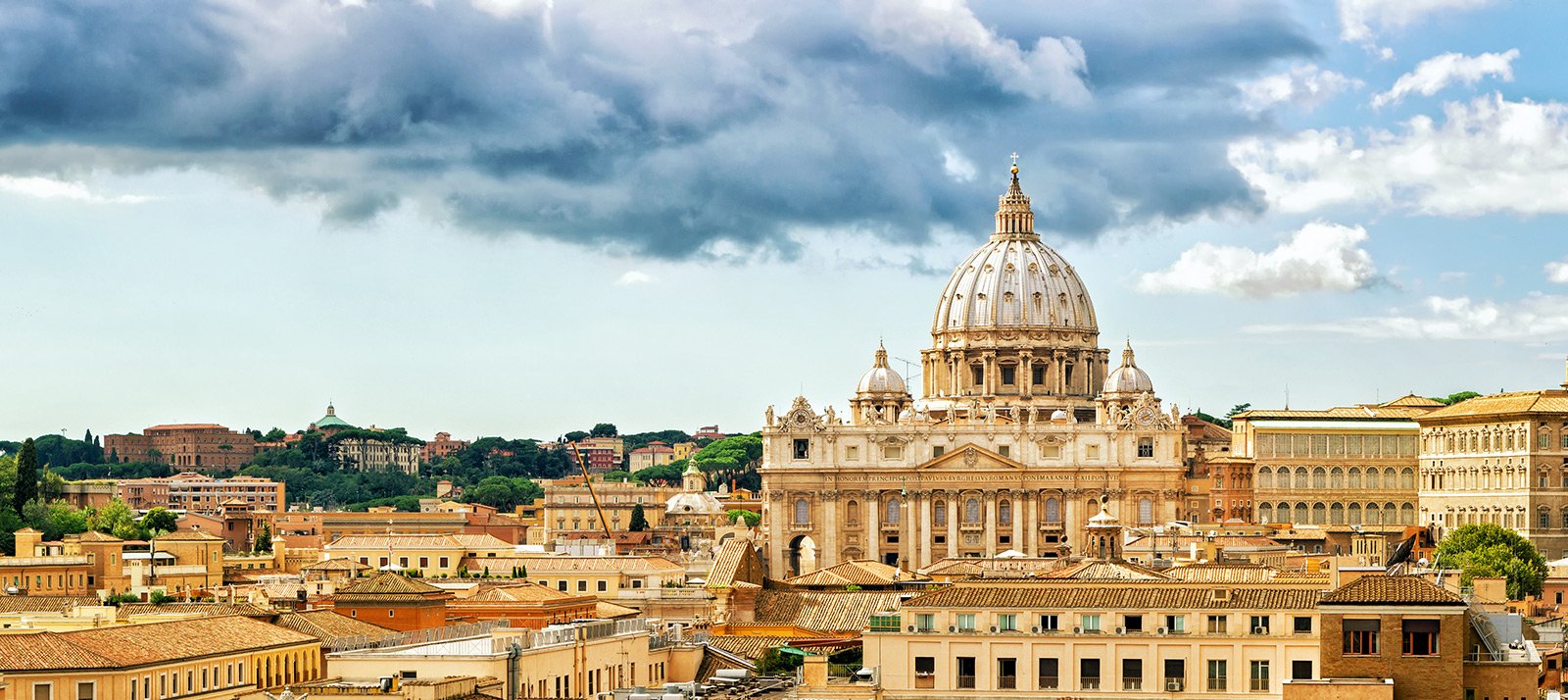 St. Peter's Basilica is Vatican City heart and soul. Its history began in the IV century. At the place where the current cathedral appeared later, a modest basilica was built on the grave of Saint Peter the Apostle.

In the beginning of the XVI century, the basilica was rebuilt to become a huge majestic monumental Cathedral, which became the center of the Catholic religion and the main symbol of the Pope's power.

It amazes by its greatness: inside, many of the largest European cathedrals could easily fit in, which is proved by the special markers on the floor. The main architects of St. Peter's were Michelangelo Buonarroti and Gian Lorenzo Bernini.

Inside the Basilica, on its territory and on the façade you can see many sculptures and statues. There are images of Jesus Christ, the 12 Apostles, John the Baptist, the tombstones of many important figures, including the previous pontiff John Paul II.

The pride of St. Peter's is its library with a collection of books, manuscripts, prints, cards, coins and medals. The depository keeps a huge collection of works of art.

On the roof of the cathedral, at an altitude of 132 meters, there is an observation deck with stunning views of Rome.

Before entering the basilica, you will have to go through a metal detector and show the contents of your bag.
Things to do here
3
St. Peter's Basilica on the map
Location: St. Peter's Square
Open hours
from October to April from 9:00 am to 04:00 pm, in summer from 9:00 am to 07:00 pm. Every Wednesday morning the Cathedral is closed; this is the time for the Pope's audiencia.
Contacts
Phone: +39 800 038 436