Here, in Vatican Pinacotheca, the exclusive collection of arts assembled by Pope Saint Pius X and supplemented by pontiffs is placed.
Here's the most outstanding collection of Italian and Byzantine paintings, which is arranged in chronological order to make it easier to assess the evolution of the genre.

The pinotheca building is divided into 18 rooms and the different epochs are represented in each one. Here you can see the painting of Tuscan and Umbrian artists, the Renaissance
and gothic arts and the wide range of works of the Venetian and Protestant schools.

The Vatican Pinacotheca is a paradise for admirers of art.
Things to do here
1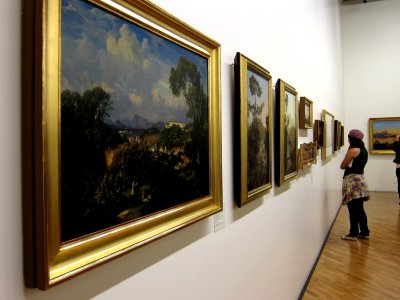 Visit the Vatican's Pinacotheca
The building of the Pinacotheca houses the largest number of works of Italian and Byzantine artists in the world.
€16
4 Know more things to do?
Share your ideas of what to do in Vatican with other travellers — together we'll make our travellings more interesting!
Pinacotheca on the map
Contacts