Get gold from an ATM
#14 of 20 things to do in Abu Dhabi
Thinking of an unusual souvenir to bring back from the United Arab Emirates? Go to the luxury hotel Emirates Palace. It is here that is the world's first gold ATM machine where you can buy gold bullion and some gold coins. This souvenir can really surprise and will be an excellent investment.

The named ATM looks different from other ATMs – it is covered with 24-carat gold. It accepts credit cards and cash. The manufacturer of the unusual machine says that their

ATM has the highest degree of protection, and in case of a slightest failure, it automatically shuts down.
Where to do?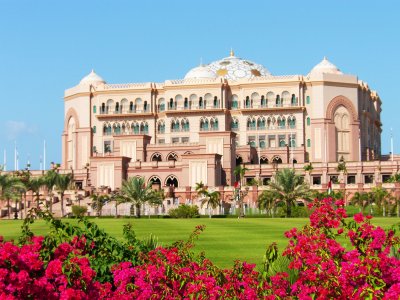 Hotel Emirates Palace
The presidential hotel, that looks like an exquisite Arabian palace - Emirates Palace is one of the best hotels in the Emirates - the breathtaking epitome of luxury and wealth.
15
Abu Dhabi
How much?
the price of the noble metal depends on the market rates and is updated every 10 minutes. For example, a 1-gram gold bar can be purchased, on average, for 133 dirhams, or $36.21.