Take a boat trip in the mangroves
#8 of 20 things to do in Abu Dhabi
If you want to see the untouched green oases of mangroves and meet their inhabitants, go to the National Park "Eastern Mangrove Lagoon." This place, like many others in the UAE, is under the state protection.

Visitors can move around the park only by boats that are safe for the environment. These can be kayaks or water vehicles with electric engines. These boats can accommodate up to 6 passengers and are equipped with parasols for sun protection. Instructors will teach you how to drive your watercraft – it's quite easy and does not take much effort. The boat can be rented for 30-180 minutes right on the pier of the lagoon.

During a tour along the shady mangrove canals, you will see a lot of crabs and turtles. Moreover, these places are inhabited by rare species of birds, such as black herons and graceful flamingos. If you're lucky, you can even meet stingrays and octopuses.
Where to do?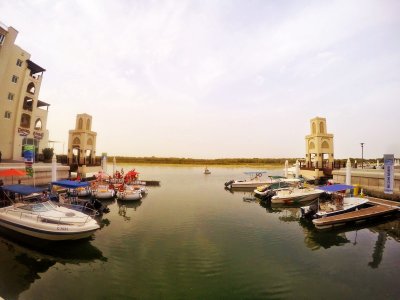 Eastern Mangrove Lagoon
This first of the five existing mangrove reserves is under the aegis of the state. Its pristine lagoon being home to rare species of birds and animals.
18
Abu Dhabi
How much?
the best and the only way to get to the park is in a toured group. The cost of the trip varies from 200 to 700 dirhams, depending on the tour operator and the tour program.