Take a bike ride along the promenade
#18 of 20 things to do in Abu Dhabi
You might say that biking in Abu Dhabi is a trite idea. But not when it comes to the Corniche. This place is a paradise for leisurely bicycle rides during which you can admire the surrounding beauty.

Along the 8-kilometer long spick-and-span promenade with pedestrian and bicycle paths you will see cozy playgrounds, cafes and restaurants.

The sea breeze, the gentle sun and the amazing scenery will make the picture complete for you to enjoy and remember your vacation.
Where to do?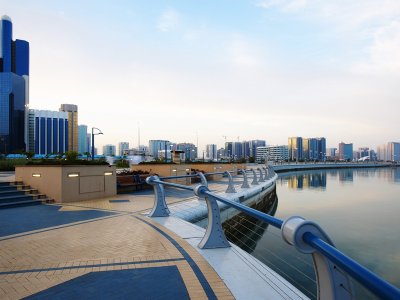 The Corniche
8 kilometers of the neat and clean promenade is an ideal place for walking and biking or for a comfortable beach holiday.
15
Abu Dhabi
Open hours: around the clock

How much?
there are several rental stations located on the waterfront. You can choose a mountain bike, an ordinary city cruiser, and even a tandem or a triplet bicycle. The cost of bicycle rent at the Cornish starts from 30 dirhams per hour for adults and 20 dirhams for children. You can rent vehicles for the whole day for 250 dirhams.