Oddviser
adventure's step-by-step
recipes & lifehacks
How to ride a board on volcano in Nicaragua?
How to walk inside the active volcano in Greece?
How to feed flying dogs in the jungles of Thailand?
How to cycle along the Great Wall of China?
How to swim in the famous Trevi Fountain in Rome?
How to ride a kayak along the canals of Venice?
How to walk on the roofs of skyscrapers in Dubai?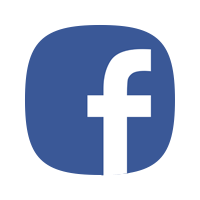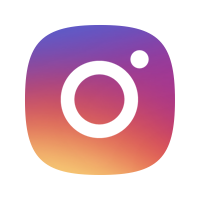 Once a year, the most beautiful camels from the countries of the Persian Gulf and South Africa gather here.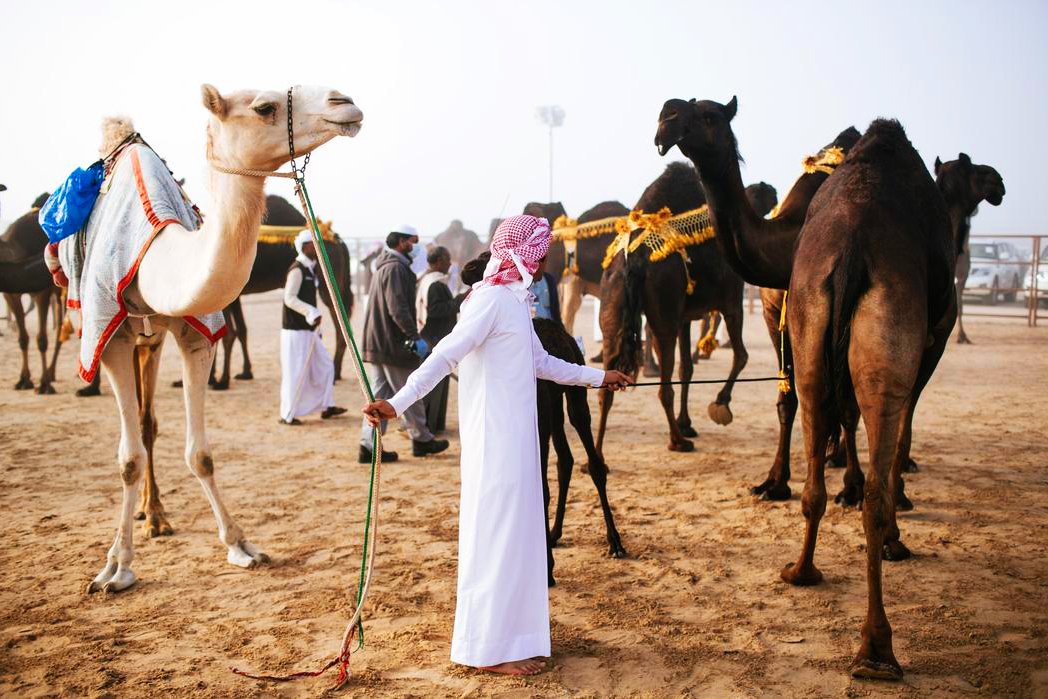 Arabs are very fond of camels, who used to be as a transport and saved them from hunger. Since 1999, in Abu Dhabi, the Al Dhafra Festival has been taking place annually, in which they choose the 10 best camel-dromedaries. Every year the number of participants increases. And if there were about 30 thousand of them earlier, in 2017 — it`s up to 50 thousand camels.
The winners are chosen by the jury selected by the government. They determine the winners and award titles to them. The owners of these handsome creatures receive cars and money – from 18,000 to 30,000 dirhams as gifts.
How to do?
1. The camel beauty contest takes place near the city of Madinat Zayed, 150 km from Abu Dhabi. To get here, rent a car and drive along Al Khaleej Al Arabi Street. Then turn to Al Ain Truck Road, and then - to Abu Dabi Tarif Road. Then turn to Tarif-Liva Road and it will lead you to Madinat Zayed.
2. The appearance of participants is evaluated at the qualifying stage. The camel should be stately, with a large symmetrical hump, large mustaches, chubby cheeks, broad neck and firm ears. The best camels of light breed Asayel and the dark one — Majahim are chosen separately.
The second stage is camel racing. 10 participants, who сome first, are the winners of the beauty contest.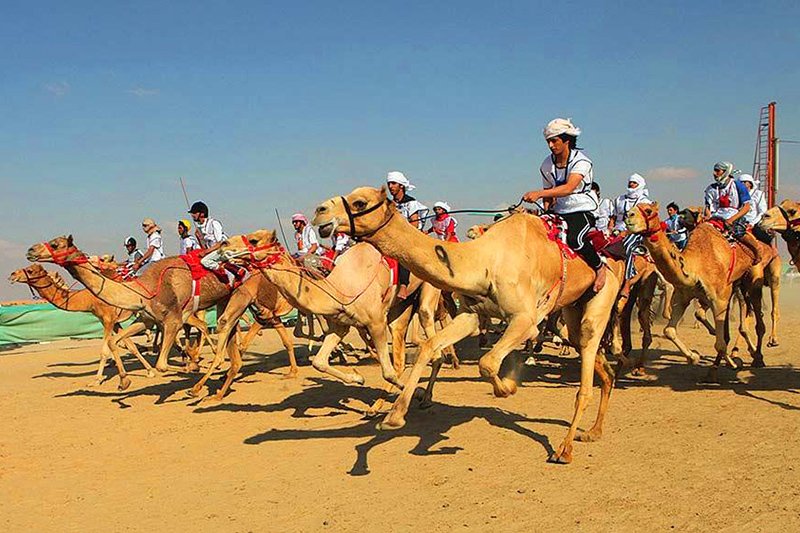 Photo: Camel races
3. The absolute winners have their head and neck marked with a red paint made of saffron and other herbs. The audience greet them with a round of applause.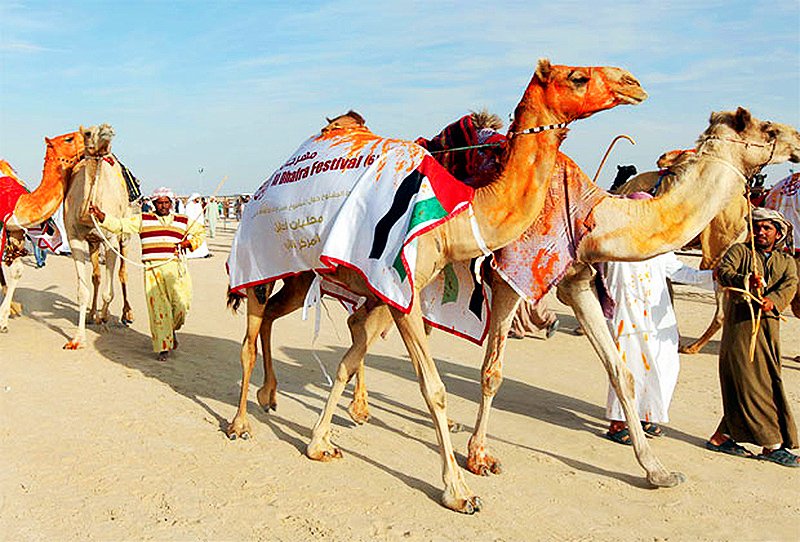 Photo: The winner of the contest
When to do?
It takes place every year on December 14-27.
Tips and hints
At the festival you can also ride a camel and buy souvenirs made of camel wool.